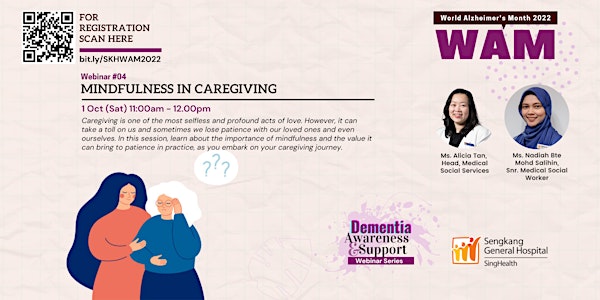 Mindfulness in Caregiving
Sengkang General Hospital has organised a series of webinars from 24 September to 8 October in support of our dementia community. Join us!
About this event
Our theme this year is Dementia Awareness and Prevention. Gather friends and family, and join our clinicians and allied health professionals in commemorating this important event. Find out more about the talks and scan the QR code to sign-up, or register at www.bit.ly/SKHWAM2022
Caregiving is one of the most selfless and profound acts of love. However, it can take a toll on us and sometimes we lose patience with our loved ones and even ourselves. In this session, learn about the importance of mindfulness and the value it can bring to patience in practice, as you embark on your caregiving journey.