Sales Have Ended
Ticket sales have ended
THANK YOU FOR ALL YOUR SUPPORT FOR THE EVENT. REGISTRATION IS CLOSED! :) DO LIKE US ON FACEBOOK AT www.facebook.com/yogaseeds & SUBSCRIBE TO OUR MAILING LIST AT http://eepurl.com/bws-1P to receive future event updates. To view upcoming events, visit www.yogaseeds.com.sg/events.html "Practice and all is coming." ~ Sri K. Pattabhi Jois
Sales Have Ended
Ticket sales have ended
THANK YOU FOR ALL YOUR SUPPORT FOR THE EVENT. REGISTRATION IS CLOSED! :) DO LIKE US ON FACEBOOK AT www.facebook.com/yogaseeds & SUBSCRIBE TO OUR MAILING LIST AT http://eepurl.com/bws-1P to receive future event updates. To view upcoming events, visit www.yogaseeds.com.sg/events.html "Practice and all is coming." ~ Sri K. Pattabhi Jois
Description
Mindful Birthing & Pregnancy
In this workshop, we shed light on how mindfulness and awareness of your body's physical, emotional & mental states throughout pregnancy brings about calmness. This awareness allows you to fully enjoy this unfamiliar, yet beautiful journey.
Battle all insecurities, worries and fears by being fully present and allow yourself to stay connected within, through a mindful practice of yoga asanas & pranayama (basic breathing techniques).
Through regular practice, achieve optimal fetal positioning and guide your baby towards a smooth delivery.
Remember, happy mummies, happy babies!
Get a 50% discount voucher off Aramsa Prenatal Weekday Massage when you sign up!
Limited slots available.
For enquiries, email recharge@yogaseeds.com.sg or call/whatsapp 8322 1251.
-----------------------------
Program Outline:
1345 to 1400
Registration & Reception

1400 to 1415
Introduction to Prenatal Yoga & Mindfulness

1415 to 1430
Basic Pranayama Techniques & Practice

1430 to 1515
Prenatal Yoga Session

1515 to 1530
Setting up a home practice

1530 to 1600
Relaxation & Yoga Nidra

-----------------------------
Pre Requisites:
Mothers-to-be who are in their second or third trimester

Mothers-to-be with any existing prenatal conditions or diseases should obtain obstetrician's approval to exercise.
-----------------------------
Key Benefits:
Increase strength, stability and balance, building endurance especially for the abdominal, pelvic floor and back muscles.

Relax, calm & restore your mind and body through the use of basic breathing (Pranayama) techniques.

Ease common pregnancy symptoms like lower back pain, nausea, insomnia, headaches and body aches, shortness of breath, etc.

Facilitate optimal fetal positioning (head down & anterior position) of the baby through the application of yoga asanas

Befriend other prenatal mummies in a suitable and cosy environment that encourages love, sharing and support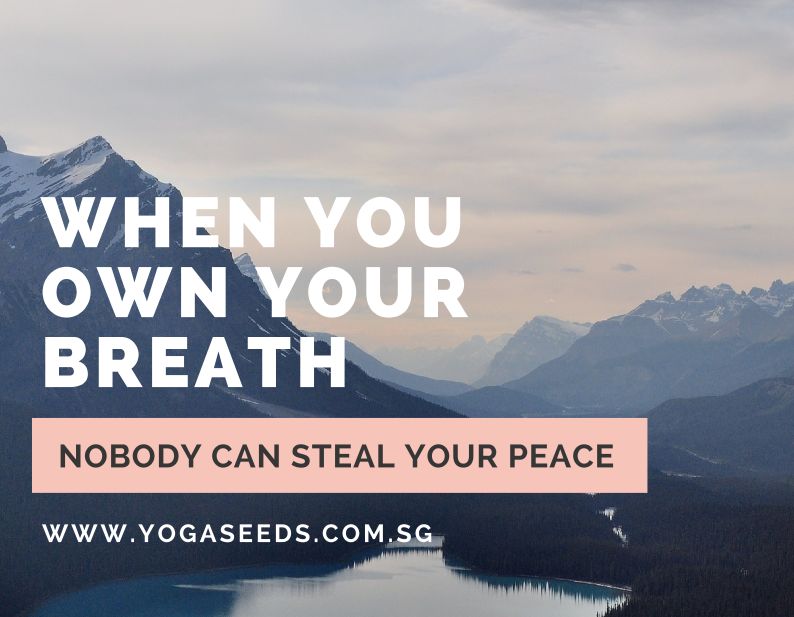 For more enquiries, email recharge@yogaseeds.com.sg or WhatsApp/SMS 8322 1251