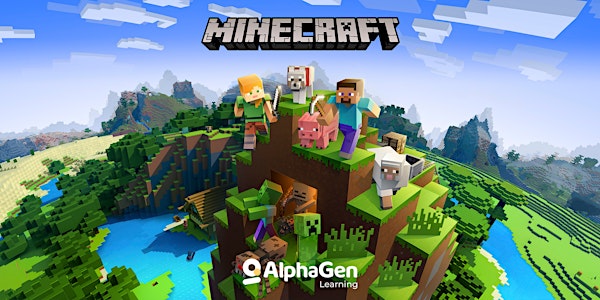 Minecraft Ages 13 - 16
Level up with game design. Best suited for: Explorers, builders and gamers.
About this event
Minecraft
$225/camp
5 days • 90 minutes per day
Minecraft, the most popular video game ever is actually part of the curriculum in some schools internationally. Students learn about city planning, environmental issues, design and building, and even plan for the future. Tynker is an educational programming platform that helps children learn coding skills including Minecraft Modding. Students can download their projects from Tynker to use in their Minecraft accounts.

Minecraft
This camp will help Minecraft gamers develop an interest in coding through gamification.
Your avid gamer will develop their creativity, problem-solving and computational skills.
Students will learn fundamental coding concepts including Variables, Iterations, Functions and Conditionals and use coding to improve their gameplay.
Core Learning
Students will learn how to use coding concepts to alter the Minecraft landscape and design an original landscape.
·Explore chemistry and statistics concepts to understand different elements within Minecraft and predict the probability of events.
Projects include coding a Lucky Block mod, Power Ore, Magic Armour and more.
Prerequisites: This camp is suitable for students who already play Minecraft

System Requirements
A laptop with connected keyboard and mouse, webcam, a good Wi-Fi connection, and an existing installation of Minecraft on their device.