About this Event
Instead of feeling overwhelmed by all of life's demands and turning to food and other addictions for comfort, pause and gently reconnect with what is truly important, what speaks your truth. The Mini ME retreats aim to help you develop the skill of quieting your mind and creating inner space to find what truly makes you content and happy.
"Look deep into nature, and then you will understand everything better." Einstein
The fourth installment of the Mini ME Retreat series centres on harnessing different aspects of nature to understand ourselves more deeply, ease our minds and soothe our souls.
When was the last time you stopped and appreciate the nature that surrounds you? Einstein's quote reminds us that the answers you seek are always around you.
The morning begins with an introduction to mindfulness walk that is conducted outdoors. This is followed by a crafty session of self-discovery through colour therapy and Porsellarts glass art. Next pick up simple mindful eating practices to let go off compulsive eating behaviours or poor eating habits. We will end the day by diving deeper to learn about flower essences and the gentle way in which they can help untangle unconscious emotional knots to allow our inner light to shine.
In a relaxed and joyful atmosphere, you will begin to discover that when we slow down and tap into our surroundings, even city folks like us can easily draw upon nature in a variety of ways to revitalize our spirit. In doing so, we restore and heal.
Welcome back to ME.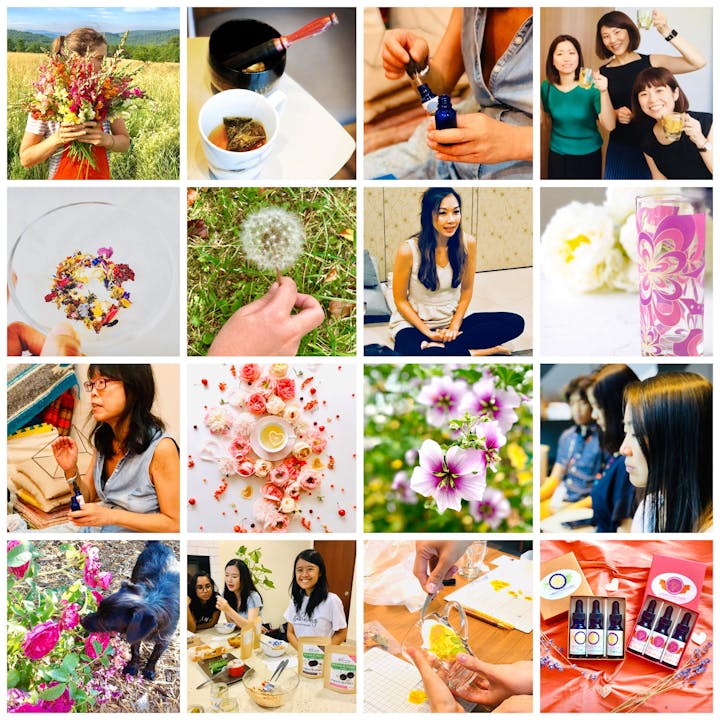 SCHEDULE
• 10am: Start and Welcome
• 10.15am – 11.30am: Mindfulness Walk in Nature (Outdoors)
• 11.30am – 12.45pm: Colour Therapy + Porsellatz Art
• 12.45pm – 1.45pm: Lunch + Pop-Up Stalls
• 1.45pm – 2.45pm: Mindful Eating
• 2.45pm – 4pm: Flower Essences Therapy
• 4pm - 4.30pm: Sharing and Closing
PROGRAM HIGHLIGHTS
Mindfulness and Mindful Eating with Tiffany Wee:
We begin our exploration into nature and mindfulness with a walk in the park. You will learn techniques to start your own daily practice with just five minutes a day. After lunch, you will learn to let go of compulsive eating patterns that are keeping you stuck with digestive upset, excess weight or a poor self-image. Discover mindful eating practices to re-establish a joyful relationship with food for self-care and wellbeing.
Colour Therapy + Porsellatz Art with Rainbow Art Style x Nilufer Tea:
Through colour therapy, this segment help you to promote self-love by bringing attention and awareness to yourself. The herbs and flowers you pick reveal your psychology; they are then brewed into a soothing tea for a full sensory experience. Participants will also get to design their Porsellatz – a method of transferring beautiful images (usually of delicate flowers) – on their own glass cups to bring home.
Flower Essences with Li-Anne Tan:
Every flower has a specific healing, strengthening and balancing electrical pattern unique to that species of flower. Get to know yourself through a personal blend. The flowers you pick reveal healing wisdom about specific emotional, mental, physical and spiritual concerns. You will also learn simple tricks for emotional regulation and bring home your own personal bottle.
RETREAT INCLUSIONS
- Shake Farm superfood shake worth $8
- Shake Farm $20 dining voucher
- Mindful eating practices
- Souvenir from mindfulness walk and practice
- Herbal tea from Nilufer Tea
- Your own Porsellatz art glass cup
- Your own personal flower essence bottle and postcards
- Goodie bag brimming with handcrafted artisanal items from Nuzest and Bakening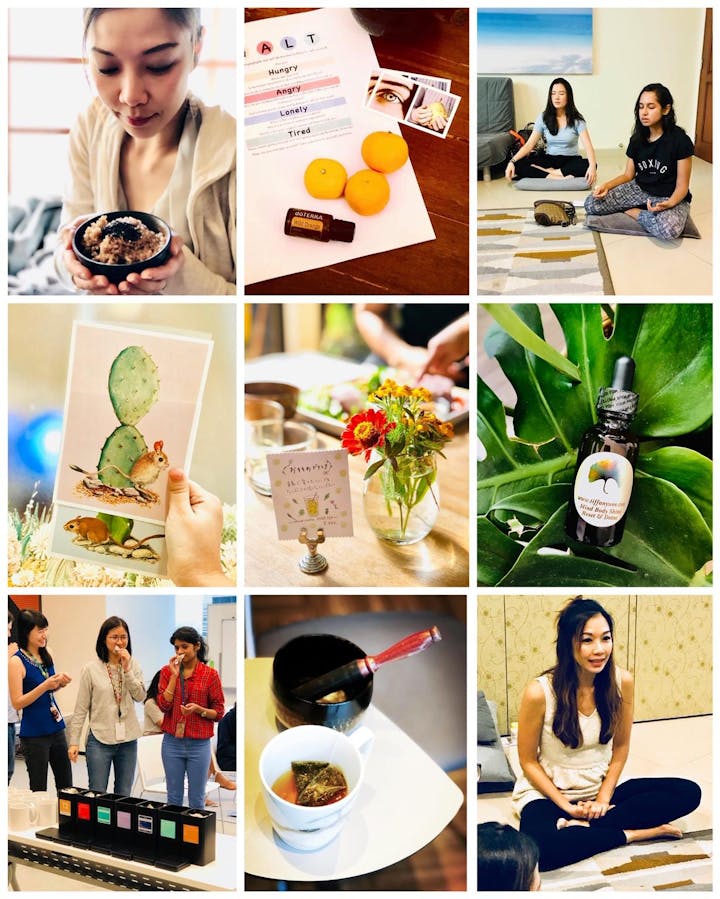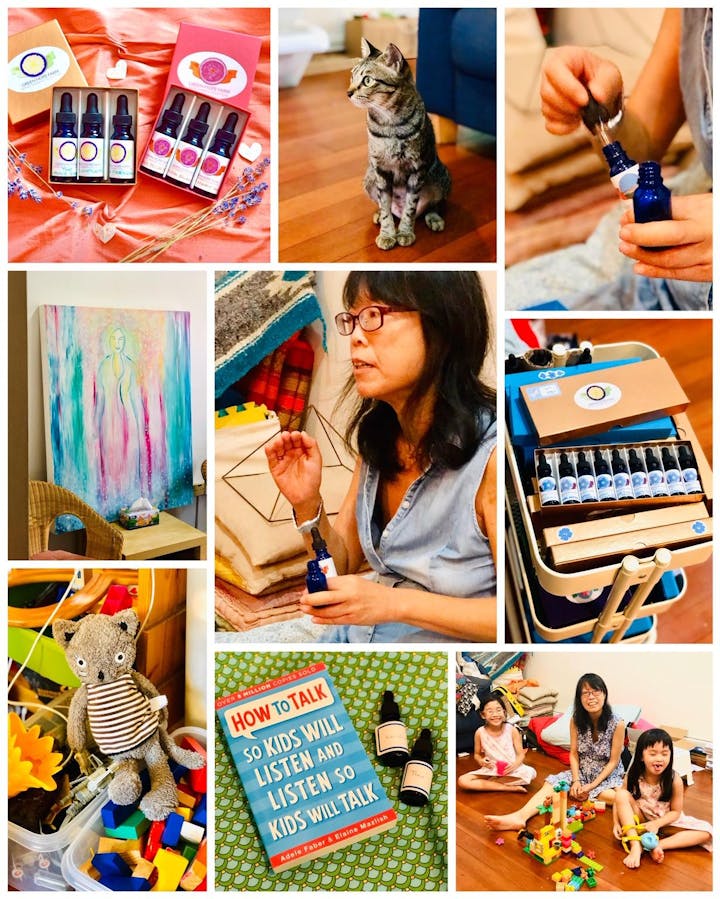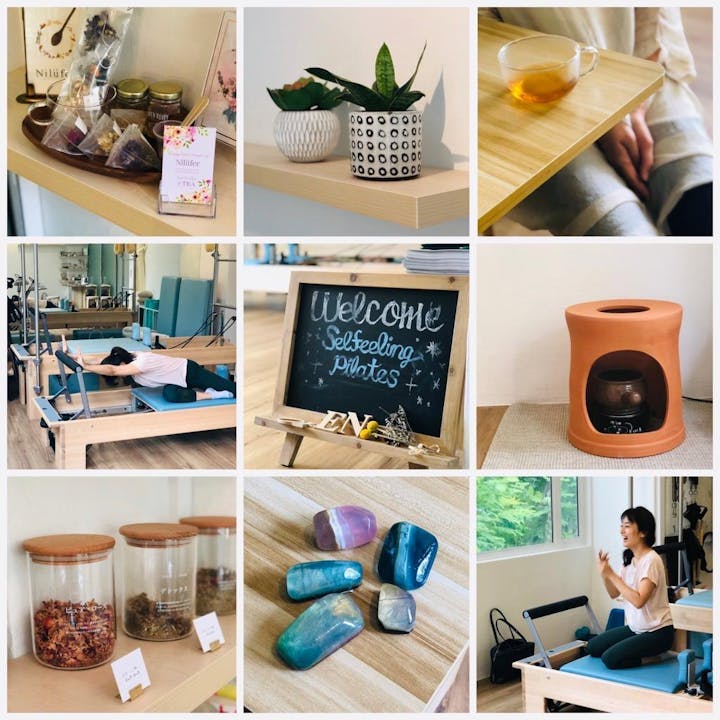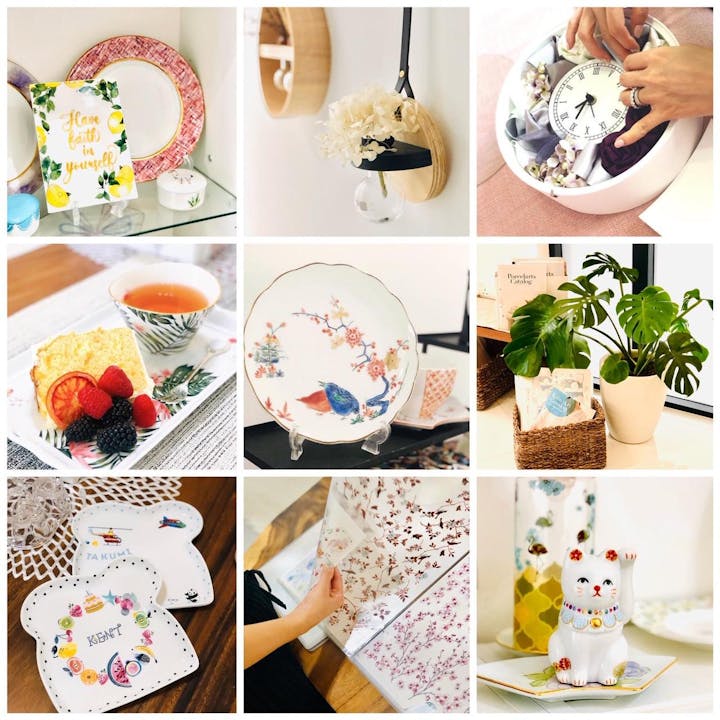 ABOUT THE FACILITATORS
Tiffany Wee | Naturopath & Founder of Mind Body Shine
Tiffany is a passionate advocate for vibrant, radiant and conscious living and eating! An Australian-trained naturopath specialising in weight-loss, chronic disease and family health, since 2005, Tiffany has practised in world-renowned establishments like Chiva Som Thailand, Conrad Maldives, ESPA at Resorts World Sentosa and Verita Wellness. With a love for mind-body connection, she also practices Reiki and is the only teacher in Asia to offer the University of California San Diego (UCSD)'s Mindful Eating Conscious Living course. She runs regular mindfulness workshops and retreats and is a content creator for the mindfulness app MindFi. www.tiffanywee.com
Li-Anne Tan | Kinesiology and Flower Essence Practitioner
A practicing kinesiologist for more than a decade, Li-Anne is known for effectively supporting clients to navigate their psyche, neurology and motivations (conscious & hidden) through kinesiology, energy psychology, body psychotherapy and flower essences. Clients come to Li-Anne for support in life challenges, personal development, relational, parenting and learning challenges with a multi-pronged approach to support each client's journey of awareness and positive change. uocltan@gmail.com
Rainbow Art Style
A Japanese Style Porcelain Art salon in Singapore, Rainbow Art Style hosts regular art and craft workshops for adults and children. They also custom make personalised gifts for weddings and corporate events. www.instagram.com/rainbow.art.style
Nilüfer Tea
Embrace the crisp flavour and fragrance of mother nature with Nilüfer tea. At Nilüfer, we proudly develop unique recipes for each blend of tea. We rigorously follow organic and pesticide-free farming practices and put sustainable development and mother nature first. Unlike other tea brands, we do not crush or compress our herbs and flowers. We tirelessly handcraft each tea bag individually, using only the finest quality organic herbs and dried fruits. Ingredients are screened strictly in order to ensure quality control. Hence, ensuring that with every sip, our customers get nothing less than the best. www.nilufertea.com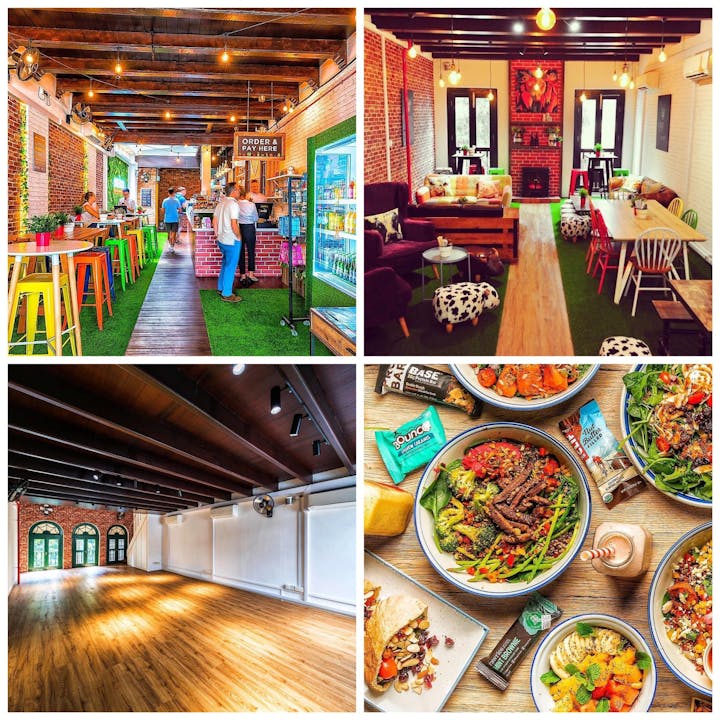 SPONSORS
Shake Farm (Event Space)
Shake Farm is a newly opened 3-storey shophouse on Telok Ayer Street. Pop in any time of day to enjoy some healthy and wholesome goodness like protein bowls and shakes in the day and post work for some fresh-fruit cocktails and low-carb beers. This is great for the more health conscious CBDers who are looking for some other options on where to eat healthy.
Shake Farm also has a spacious 1000 sqft multi-purpose event space that is perfect for your next event. From corporate team-building, networking sessions, media showcase, to a birthday celebration, we provide the perfect space and flexibility to customise, so you can be creative and have fun in your planning! https://shakefarm.sg
Bakening
Bakening was set up to dispel the assumption that healthy food taste bad and to inspire more people to choose consciously and eat healthily. Ning the founder will be on hand at lunch to share her story and sell her artisanal Paleo-inspired dairy and gluten-free baked treats. All Bakening products are Paleo/Primal & Vegetarian, sometimes Vegan, and are free from gluten, dairy, refined/artificial sugar, grains, soy, additives, colourings, and preservatives. https://bakening.co
Nuzest
Led by nature, backed by science. Nuzest believes in making good nutrition easy for everyone and Nuzest products are based on real foods that are rich in nutrients and essential vitamins and minerals. Sample a range of these superfoods which help to fill the gaps in your diet and leave you looking and feeling your best. https://nuzest.sg