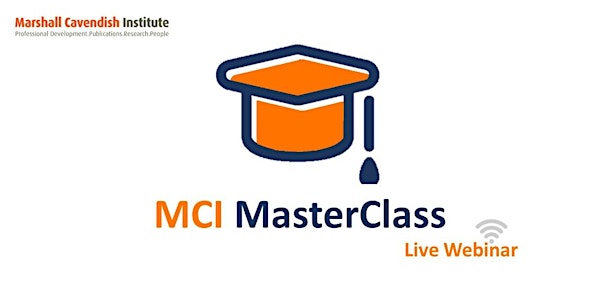 Multiple dates
Mobilising Peer Support for Students During the Pandemic
Mobilizing Peer Support for Students During the Pandemic
By Marshall Cavendish Institute
Date and time
Thursday, January 7, 2021 · 5 - 6am PST
Refund Policy
Contact the organizer to request a refund.
Eventbrite's fee is nonrefundable.
About this event
Theory, research, and teacher/student experience suggest that learning can be more successful and more enjoyable when students spend some time learning with peers. Dr. Jacobs reviews some of these potential benefits. However, online learning presents both difficulties and opportunities for peer cooperation.
Drs Hery and Ivone address these difficulties and opportunities. They explain a range of technologies that they use with their own students in Indonesia in elementary, secondary, and tertiary education. You will be excited to learn more about the potential that technology for cooperation can offer when used by knowledgeable, caring teachers.
Refunds will be based on case by case basis.
EventBrite's fee is non-refundable.
All government prevailing tax is non-refundable.
MCI reserves the right to postpone, combine or cancel any events at its own discretion.
MCI reserves the right to amend the terms & conditions.
There are no refunds if you are unable to attend an event.
The event link will be emailed to you 5 days before the actual event.
Please email Kimberly Tan at Kimberlytan@mcinstitute.com.sg for enquiries.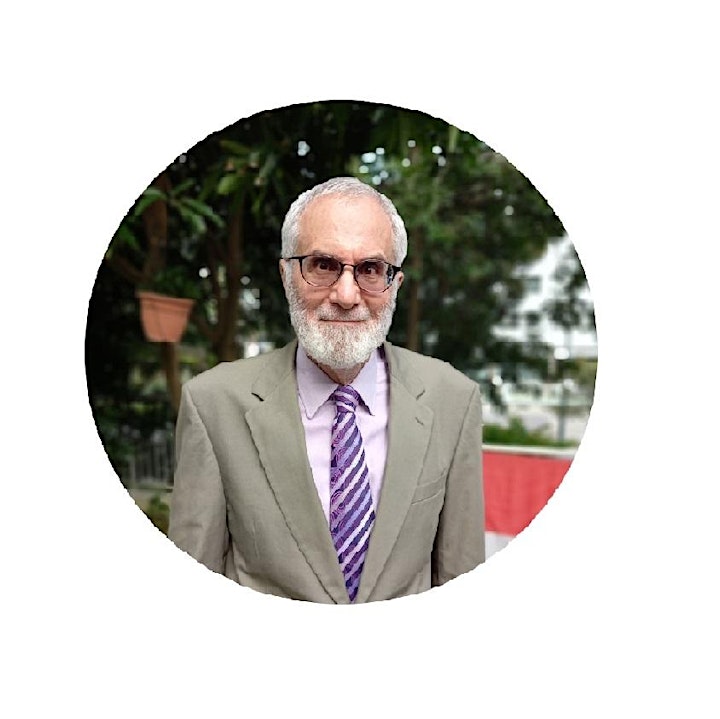 Dr. Jacobs has enjoyed a career of 35+ years teaching students and teachers. He has been a Language Specialist at the Southeast Asia Ministers of Education Organization's Regional Language Centre (RELC), has done teacher education for National Institute of Education (Singapore), and has taught English at institutions such as Chiang Mai University, James Cook University Singapore, the Beijing English Language Center of the Import-Export Commission of China's State Council, and Center for American Education (Singapore). He specializes in language education, cooperative learning, student-centered pedagogy, educational psychology, environmental education, positive psychology, teacher research, and humane education.
George is particularly well-suited to the topic of the upcoming webinar, as peer learning is his main focus in Education, and he first taught about it to other teachers in 1989. He has written approximately 100 books, book chapters, book reviews, and articles on this topic, as well as serving on the board of the International Association for the Study of Cooperation in Education. Dr Jacobs is scheduled to speak on cooperative learning at the 2021 conference of the International Association for Intercultural Education.
Overall, George is a prolific writer with over 250 publications reflecting his range of research interests. Among his more recent books are Simple Powerful Strategies for Student Centered Learning, Student Centered Cooperative Learning, and Essentials for Successful English Language Teaching. For students, he has co-authored the Grammar in Use series and Putting It All Together, a book of rational-deletion cloze activities. Additionally, for families, George has written Read Aloud Asia.
Dr Jacobs seeks to collaborate with fellow educators. For instance, he serves on the boards of the Extensive Reading Foundation and the International Ecolinguistics Association. George recently finished a module on combining cooperative learning and extensive reading for a MOOC for teachers by the Extensive Reading Foundation. He has long lived in Singapore, where he serves on the board of one charity, Kampung Senang Charity and Education Foundation, and was president for more than ten years of another, the Centre for a Responsible Future.
In 2020, Dr Jacobs began teaching online for Singapore's National Institute of Education and other institutions. He also speaks at conferences for teachers. For example, in 2020, he was invited back to do an online plenary address and two online workshops at the English for Academic Purposes Symposium held at Sunway University in Kuala Lumpur Malaysia.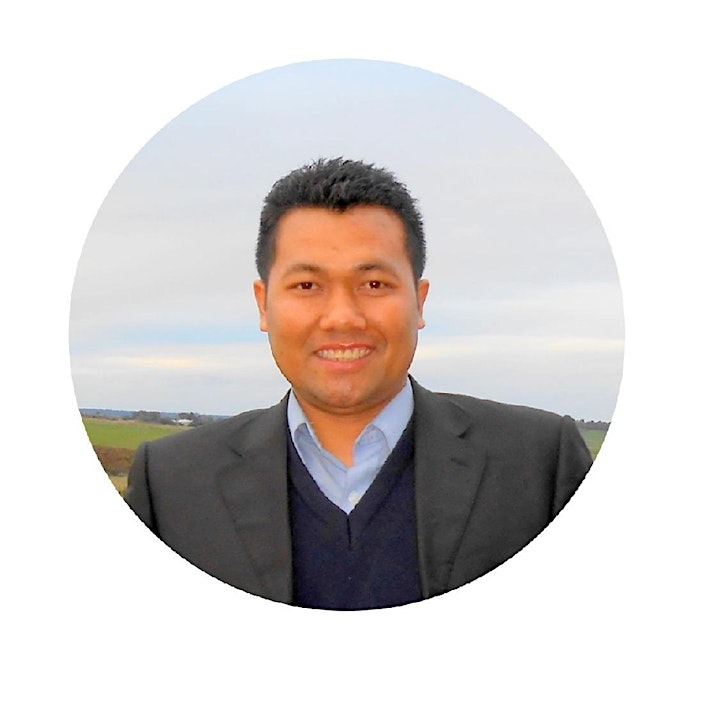 Dr Made Hery Santosa is a lecturer-researcher at Universitas Pendidikan Ganesha, Bali, Indonesia. His works have been published in several publications, including Nova Science Publishers, Journal on English as a Foreign Language, Journal of Educational Technology, Journal of English Education and Linguistic Studies, Humanising Language Teaching, and many others. He is a reviewer at several journals, like TESOL Journal (US), International Journal of Language Education and Applied Linguistics (IJLEAL) (Malaysia), Journal of English as a Foreign Language, Language and Language Teaching Journal, Teknopedia, and some others.
During his teaching career, he has also published several books, involving Virtual Reality for English Learning, Implementation of Core Skills in Indonesian Schools, Technology-based Education, and Teaching English for Young Learners. He has been extensively speaking in various academic forums, like TESOL Convention, Asia TEFL, AsiaCALL, GloCALL, CamTESOL, TEFLIN, ICEAC, and giving workshops for Indonesian teachers and headmasters.
Currently, he serves as Head of Online Learning Centre at the University Faculty, Director of Program in Indonesia Technology Enhanced Language Learning (iTELL) Association, the Leading Trainer in British Council Indonesia, and Director of Community Service in Indonesia Extensive Reading Association (IERA). He is also the Founder and Chair of Manik Cendekia Foundation, Founder of Bali Scholarship Community, Founder Bali Edukasi, and the Co-Founder of Edukezy Application and Susila Lan Dharma Virtual Reality Application. His main research interests include English Language Teaching, CALL, E-Learning, Innovative Pedagogies, Learning Technologies, Learner Autonomy, Translanguaging, Literacy, Young Learners, Assessment, and Learning Approaches.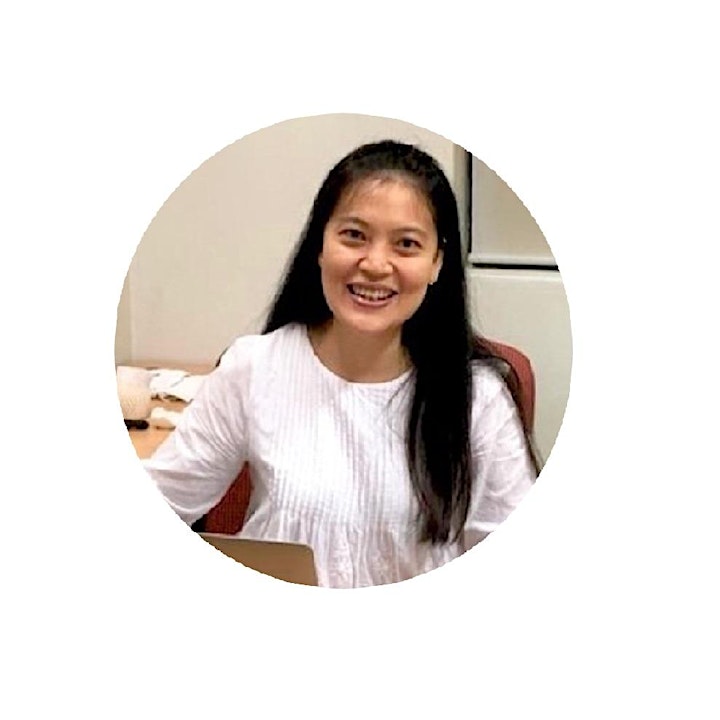 Dr Ivone completed her M.A. and PhD in Applied Linguistics at the University of Queensland, Brisbane, Australia. She is now teaching and researching at Universitas Negeri Malang, Indonesia. She teaches undergraduate and postgraduate courses and supervises both undergraduate and postgraduate research students. She also conducts professional development workshops and seminars for secondary teachers in English Language Teaching and language teaching in general. She is into technology in language teaching and has been giving talks and training in Indonesia and Vietnam. She has also reviewed articles for some academic journals in Indonesia, including TEFLIN Journal, LLT Journal, SAGA Journal, and others.
She has presented in many conferences in Indonesia and South East Asia. She was a keynote speaker at JETA (Jogjakarta English Teachers Association) 2019 Conference and iTELL (Indonesia Technology-Enhanced Language Learning) 2020 Conference. She was also invited as a featured speaker at The 40th Thailand TESOL and PAC International Conference 2020. Her recent academic publications are in the area of cooperative/collaborative learning, technology in language teaching and learning, Extensive Reading, and Extensive Listening/Viewing. During the study and work from home period due to Covid-19, she has been presenting in webinars and guest lectures on the use of technology in language teaching and learning, designing effective remote learning, as well as Extensive Reading and Listening.