| | |
| --- | --- |
| Model Drawing Parent Workshop - old | |
Event Details
Come and see how this problem-solving tool has transform thousands of students to breakthrough their Math score. More importantly, how this method will be able to do the same for your child as well.
In this 3-hours workshop, you will:
Learn in-detail of the Model Drawing Method to tackle challenging questions involving 

Whole Numbers, Decimals, Ratios, Percentages and Fractions

.
How to reduce the problem-solving time and 

solve ANY 

question in 5 minutes or less! 

How to i

dentify keywords and key information

 so that your child can choose the most effective and efficient strategy to solve them. For example, how do you identify an "difference unchanged" scenario and use constant difference value to solve it.
How to help your child 

eliminate careless mistakes

! 

And many 

more proven and quick tips and

strategies involving the 

Model Drawing Method 

to   answer the "hardest" questions, which differentiate the A* and A students, and see your child's score increase 10 - 20 more marks! 
Many of our students excel in their PSLE Math exam, without wasting time on confusing methods.
Yes! They mastered the Model Drawing Method – a simple 3 steps yet powerful problem-solving tool which will enable your child to solve 90% of challenging PSLE Math questions!
This ONE Key Problem-Solving Tool will help your child to effectively visualize the questions and solve problems across a wide range of commonly tested topics, such as Whole Numbers, Fractions, Decimals, Percentages, Ratios ... in 5 minutes or less!
Workshop Details 
P1 & P2 > 12 Nov 2017, Sunday | 10am - 1pm 
P3 & P4 > 12 Nov 2017, Sunday | 2pm - 5pm 
P5 & P6 > 19 Nov 2017, Sunday | 10am - 1pm
So, if you're as excited as I am for your child to grasp this invaluable technique, grab the tickets now before it is all sold out! 
See you soon! 
Truly,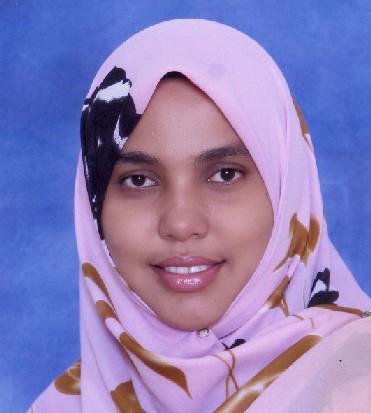 Suhailah
When & Where

Smart Excel
734 North Bridge Road
#02-02
198702
Singapore

Organiser
Smart Excel
-------------------------------------------------------
An education centre specializing in Singapore Math model drawings using the clear and simple conceptual approach for primary school (P1 - P6) students. 

We offer classes from Pre-School, Primary & Secondary.
-------------------------------------------------------
OUR SERVICES
SMART Tots - English & Math (K1 & K2) 
SMART Math (Pri & Sec)
SMART Science (P3 - P6)
SMART Science - Phy & Chem (Sec)
SMART English Creative Writing (P1 & P2)
Model Drawing for Parents (Termly)
Enrichments Programme
Tutor's Programme
-------------------------------------------------------
9457 5811 
ask@SmartExcel.sg 
Model Drawing Parent Workshop - old