Money Making Apps : Create Your Own Games Apps From Scrach - FOR NON PROGRAMERS & PROGRAMERS

Friday, November 20, 2015 at 9:00 AM

-

Sunday, November 22, 2015 at 5:00 PM (Malaysia Time Malaysia (Kuala Lumpur) Time)
Event Details

Must bring your laptop!  You will create UP & RUNNING POPULAR GAME MOBILE APPS in your smart phone & publish to Google Playstore & Apple Appstore in this 3 days hands-on workshop!! 
INCOME IN USD FROM ONE PARTICIPANT IN ONE MONTH

MORE INFO VISIT OUR WEBSITE AT www.mobileappsworkshop.com

VISIT ALSO OUR FACEBOOK FANPAGE AND SEE PICTURES OF OUR ACTIVITIES AT
https://www.facebook.com/mobileappsworkshop/
You can stay in the rat race OR break free and create that fulfilling &
WEALTHY LIFE you've always wanted!
 YOU CHOOSE…
  This could be your answer to:
How YOU Can Create Multiple Streams of Income

Quit Your Job & Earn a Good Income From Home

An Extra 5-Figure Income to Do Things You Love

Endless Possibilities For YOU & Your Loved Ones
We are good at creating Mobile Apps and to date, we have sold so many Apps on the market place and earn a regular Monthly Passive Income that is many times more than the average monthly income of most people.
 If you are interested to explore how you could receive more income, we welcome you to this rare Hands-on Apps Creating Session where you can build a functional app within this short period.  It's easy & no program knowledge required!
You need to bring:
A smartphone or tablet 
A Laptop for actual practical(Upon payment, we shall send prepartions to be install in your laptop)

Who should attend?
You who want more income, more time freedom, more choices in life
You who want to bring your business into the mobile digital marketing

You who want to create a home-based business
You who want to explore changing career
You who are curious at how apps are built & created
We are more successful as compare to the other game developer. This is due to:
1. Tips & techniques shared to develope apps that people will download

2  Game easy to develop
3. Developing process faster
4. Higher ecpm
5. User friendly
SEATS ARE LIMITED!  Reserve your seat(s) early to avoid disappointment!
CODING KNOWLEDGE IS NOT REQUIRED

 ▓ DOWNLOAD LIFE APPS IN GOOGLE PLAYSTORE CREATED BY OUR PARTICIPANTS USING GAME MAKER ▓
1. https://play.google.com/store/apps/details?id=com.titistudio.warplanesimulator

2. https://play.google.com/store/apps/details?id=com.titistudio.moderntankcombatwo

3. https://play.google.com/store/apps/details?id=com.hightechapp.fastdriftracer

4. https://play.google.com/store/apps/details?id=com.hightechapp.halloweenscdarymaze

5. https://play.google.com/store/apps/details?id=com.appsflexapps.timberlegacy

6. https://play.google.com/store/apps/details?id=com.appsflexapps.tinybattlewars

7. https://play.google.com/store/apps/details?id=com.appsflexapps.cutthecookie

▓ Testimonial from our FULL TIME WORKSHOP  Particpants ▓
"Saya nak share the power of indexing and a good app description. Saya prepare description untuk app saya (Alumni TS 90) mengikut apa yang telah diajarkan di di dalam kelas. Saya publish app saya itu on 18/9/2014. Masa tu berada di nombor 150. Sekarang nombor 4. Terima kasih cikgu".

- DR FATHONI - 20 October 2014

"In my opinion Kartina is a dedicated teacher, she aspires us to learn and be involves in creating mobile apps. She is always ready to listen and help us. I have attended her preview sessions last month Aug 2014 and move on to subscribe and she has never given up to support me in my small business app. I appreciate her efforts and hopefully be able to master the mobile apps and publish soon".
- JACQUELINE YONG - Sept 2014

"Jude thanks for introducing this workshop, so far this workshop have produce me the highest passive income in a day. Also credit to Kartina and also Thomas for sharing the knowledge and my fellow classmate and this group members for the support. I hope it will open door for more opportunities to come. Gambate Sabah!!!""
- BOND - May 2014

"Very happy with apps income Oct - USD41, Nov - USD165, Dec - USD550, Jan - USD1800. Expected Feb USD3000. Thanks for sharing and guidance. Without your help will not reach this far. Really help me and Fanny a lot with more to come. Thank you from both of us".
- JUDE ABLE LOGIJIN - Sept 2013

"I have 50 apps and gaining USD150 per day"
- THOMAS BARIK - Nov 2013

I'm happy to discover IAW. With IAW, I'm able to create mobile apps within less than an hour. After joining 2 months creating mobile app, I finally able to achieve a passive income. My highest income a day was USD130!!!
- KEE NEE YEOH - Sept 2013
  Malaysian Olympian 2000 & 2012
  2009 World Aquatics Championship
  2010 FINA Diving World Cup  Diver

"Mula mengetahui mudahnya membuat mobile apps melalui Kartina, terus terang saya katakan saya septikal! Namun saya masih tertanya, kenapa Kartina beriya-iya. Dengan jujur beliau menunjukkan income hariannya... bulat mata saya!

Dengan latarbelakang teknikal, saya jangkakan saya punyai kelebihan untuk meminda kod-kod html, css atau xml. Ternyata saya sangat salah. Teknik yang digunakan sangat fleksibel yang langsung tidak perlukan pengetahuan teknikal.  Benarlah, dalam tempoh 6 jam, apps pertama sudah boleh dihasilkan.

Peringkat seterusnya adalah kepatuhan kepada syarat tuan rumah iaitu Google play, Apple store atau mana-mana 38 apps store lain. Sama seperti kita mematuhi undang-undang jalanraya. Tidak susah.

Perkara yang melonjak pendapatan pasif saya adalah dengan memahami kehendak dan keperluan konsumer. Dari kaedah analisis yang dipimpin dan dengan menggunakan tools secara online, saya mencorakkan niche  kumpulan pengguna yang saya sasarkan. Saya bermula dengan apps berbentuk games; ternyata itu bukan dunia saya...

Banyak template pilihan untuk dipilih. Tentu ada 1 atau 2 atau 10 yang bersesuaian dengan sasaran anda.

Saya kini menuai hasil dari 8 apps (bukan games) yang terdapat di Apple, Opera, Xiaomi secara purata USD50/hari.

Kepada Kartina, walau pendapatan saya masih jauh berbanding anda, saya percaya saya akan sampai kepada pendapatan harian anda kurang dari 6 bulan dari sekarang! Terima kasih dengan tunjuk ajar yang berterusan dan sabar."

"It does not matter how slowly you go so long as you do not stop." ~ Confucius

- Wan Amishah
   July 2014

" My apps improved a lot its admob income. Now I hv 3 developer acct with seperate nature of apps. I need to open many more dev acct. Anyway thanks kartina for help"
-  NORAZITA
   November  2014

"Hello everyone. Wanna share good news with everyone. I just close a deal to write an app for RM16k today. Plus 1 yr maintenance. So grateful. I thank everyone for all the support especially to our Sifu Master Kartina"
- Alawiyah
   May 2015

"Thanks for support! Using passive income to pay housing loan & car loan is awesome"
- Kah Chun NG
   April 2015

" Guys my 1st payment. Lets prosperous together"
-Clement Hoh
  Mei 2015

" Just closing client ask me one hour public talk ..with bonus excess to my Mobile Apps...the result I am doubling the rate they usually paid....alhamdlillah"
- Syazli - Time Management Consultant
   June 2015

"1st time met like Kak Kartina who willing to spend time for us. Last time met up at old town till 1pm…I feel malu pun…"
- KC Ng

"Can't comepare with Kartina, she is not selling us a concept, she is selling us a working frame work. Internet seminar is a concept or old result that can't achieve no matter how hard U try. Try join 1 and kickstart it then u will see what I mean"
Clement Hoh Mac 2015

"As a mother of four who are growing up and need full attention, I want a flexible job that I can do anytime and anywhere. Doing mobile apps is the one"
Nurzulaili Hmeat – A Caring Mother - August 2015

"I am 55 years old. I do not have IT background and have never done software programing before. I attended AMB workshop and together with my 2 sons, we have created a brand Goiko a mobile app busines called Greater Apps Solutions. We focus on Mobile Apps Developments.

The good think about the AMB is the clarity that it imparts to developers in making good apps with high ranking. The after workshop support via email, Facebook and Whatsapp has helped many members to solve any impending issues."
Alawiyah –  A Dedicated Entrepreneur

"The apps creating system by Appsmasterbuilder is very intuitive that one can get used to creating apps easily despite not being a programmer or even a graphic designer.

Plus, Kartina shares us several tips and tools (all freely available with no legal issue) on how to improve our apps that even beginners can publish their first apps at the very end of their first workshop with Kartina.

Highly recommended to those who are seeking passive income. Especially to those who are already familiar with basic graphic designing (graphic designers benefit the most rather than programmers in using this system) "
Muhammad Saiful 'Ariffin bin Hamid - August 2015


"What can I say? It was a great apps workshop and very easy to understand. the example that Madam Kartina give from her own experiences and make it even easier to everyone, even someone with no experiences and no knowledge like me can do this.... I have been very impressed with  Madam Kartina friendliness and responsiveness. I will persist until I succeed. Tq for your guidance Madam Kartina"
Ariff Shahifi Arifin - August 2015

" Awesome workshop! It gives everyone nevertheless if you are a technic or a non technic in regards to the app development industry"
- MUHAMMAD IQBAL KAMARUDDIN - January 2015

 "Enough to say that this session is an eye openor. This is an oppurtunity virtually untapped. The presenter has done her job satisfactorily. She has showed me the door, it's just a matter of walking into it. Appreciate it so much".
- AINAN ROAZA ABD RAHIM - Sept 26th 2014

  "I found to be informative and approprite to learning about the mobile apps. Thank you for sharing tips. Very exciting to learn what oppurtunities there are. ".
- DHYAANAH LOW- Sept 27th 2014
 -------------------------------------------------------------------------------------
Venue: Mobile Apps Workshop, 7-2, Jalan 3/4C, Desa Melawati, 53100 KL
Main Landmark : Behind Saville@Melawati Luxury Condo, Jalan Klang Gate
Other Landmark : Beside Taman Melawati, 5 mins away from The National Zoo & 5 mins away from Wangsa Maju LRT station
WIFI is provided in our place for effective practical using your laptop.
 ----------------------------------------------------------------------------------------------

ANY INQUIRIES, PLS WHATSAPP OR CALL US AT 019-2186767
When & Where

Trailblazer Success Centre
7-2, Jalan 3/4C
Desa Melawati
Kuala Lumpur, Kuala Lumpur 53100
Malaysia

Friday, November 20, 2015 at 9:00 AM

-

Sunday, November 22, 2015 at 5:00 PM (Malaysia Time Malaysia (Kuala Lumpur) Time)
Add to my calendar
Organizer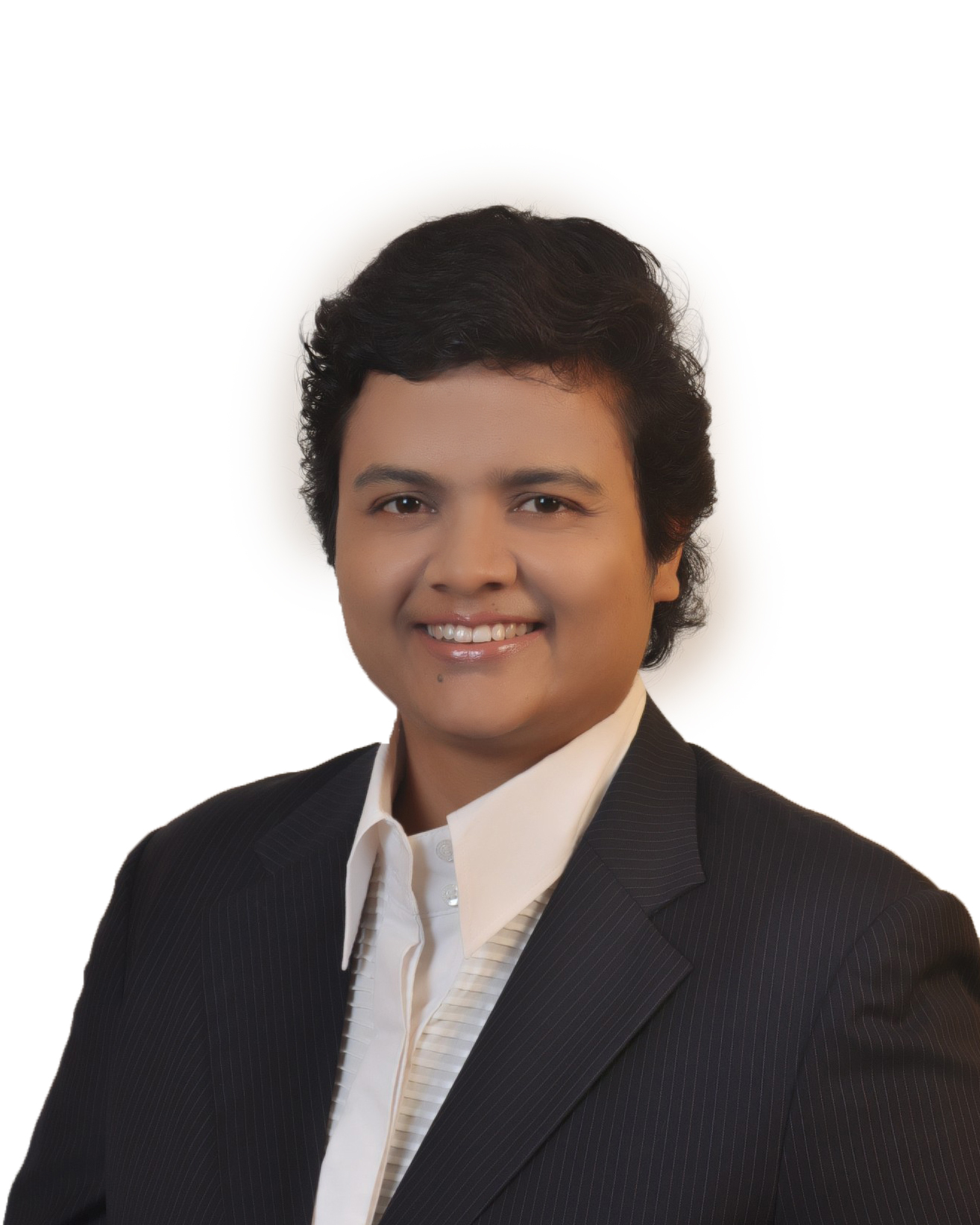 Kartina Abdul Ghani, holds a BBA, UiTM and Executive Diploma in Engineering Business Management (Project Management), UTM & Professional Diploma in Internet Business & Media Social, OUM. She is also a Certified Professional Intellectual Property Manager, MIM and has conducted various workshops since 2006. She is a certified HRDF Trainer since 2014. She now operates and conducts all her workshop from her own Trailblazer Success Training Centre situated in Desa Melawati, Kuala Lumpur.
Since 2013, she has trained more than 2000 new mobile apprenuers who attends her FREE Mobile Apps Workshop throught out Malaysia between 2013 to 2015. Currently she operates under Trailblazer Mastery in conducting proven mobile apps workshop to entreprenuers and inviduals who do not even need to have IT knowledge to create mobile apps using her 3 simple techniques that is guaranteed.
Kartina continues to publish apps to achieved her own daily passive income target. She has published more than 300 apps into Google Playstore and Apple ITunes Store. She kept hereself up to date with latest trends in Mobile Apps by attending many professionals workshop organised by Google and others. She is very focus on creating and publishing her own mobile apps and training new mobile apprenuers.
Money Making Apps : Create Your Own Games Apps From Scrach - FOR NON PROGRAMERS & PROGRAMERS