"Life doesn't come with a manual, it comes with a mother." Mother's Day just around the corner, a good way to celebrate the occasion
About this event
"Life doesn't come with a manual, it comes with a mother."
Mother's Day just around the corner, a good way to celebrate the occasion with the healthiest present by Eco Harmony Cafe
More information, please contact 6749 8509
母爱,世界上最纯净的爱。
轻安地球村准备了一系列健康与环保礼包,用自然回馈无私的母爱。
如果您有兴趣,请联系ECO-HARMONY 6749 8509
---
Follow Eco Harmony for the latest updates!
FB: https://www.facebook.com/EcoHarmonySG
IG: https://www.instagram.com/ecoharmonycafe/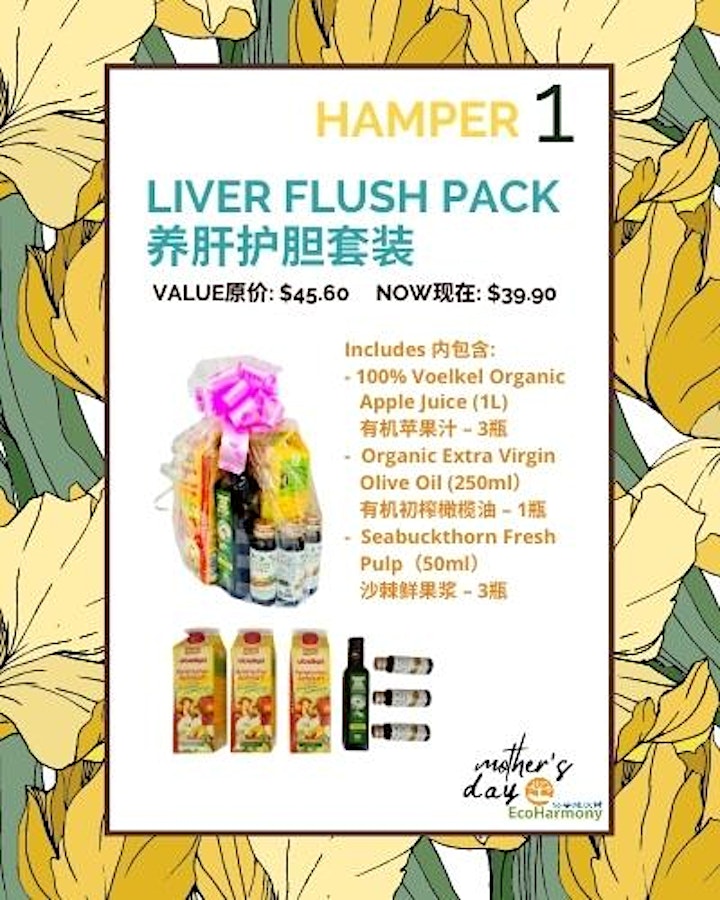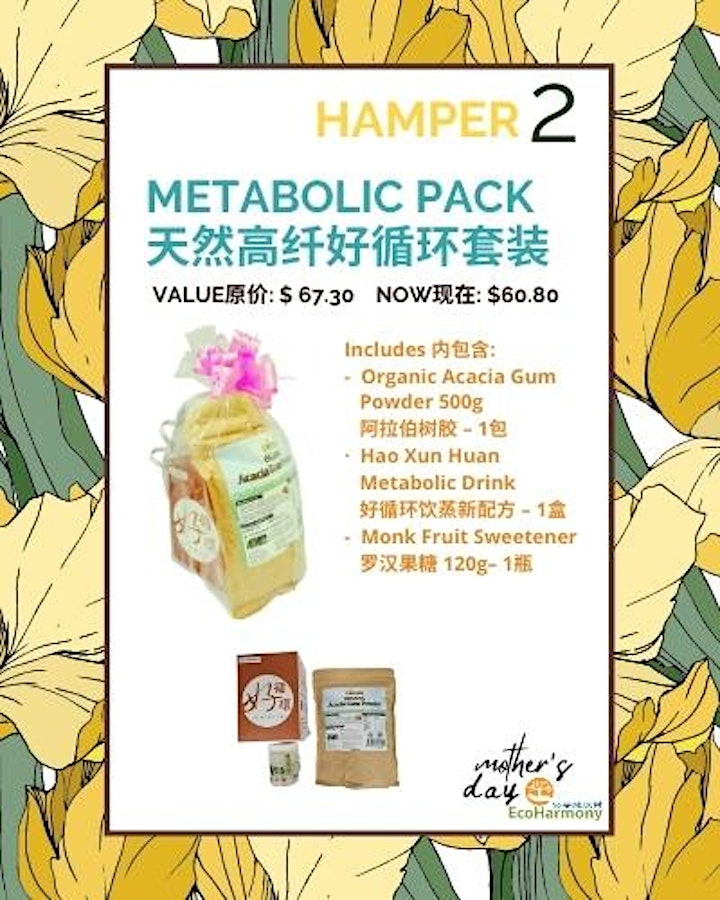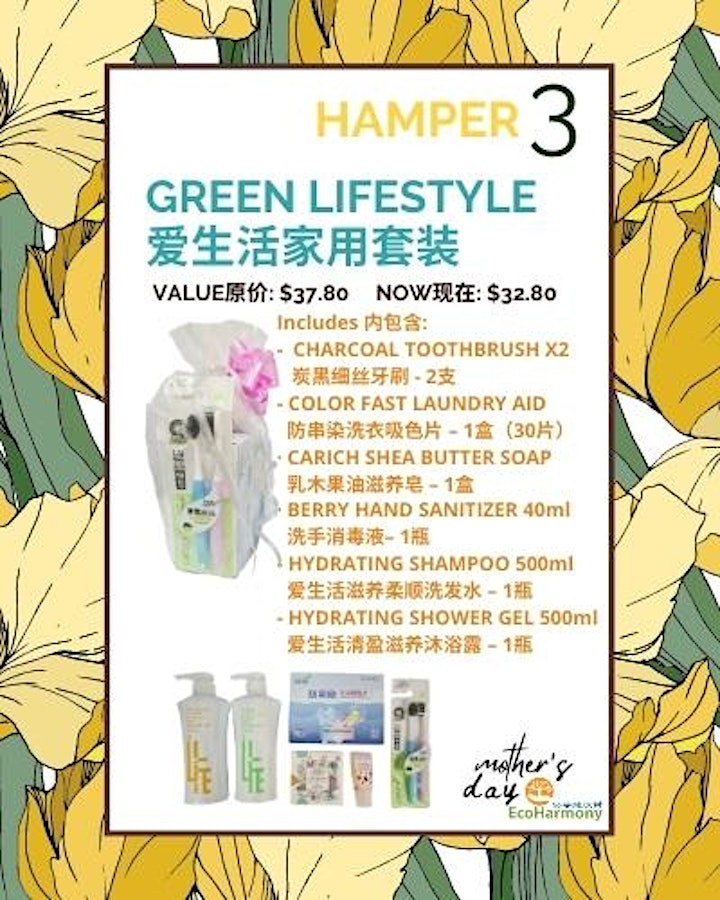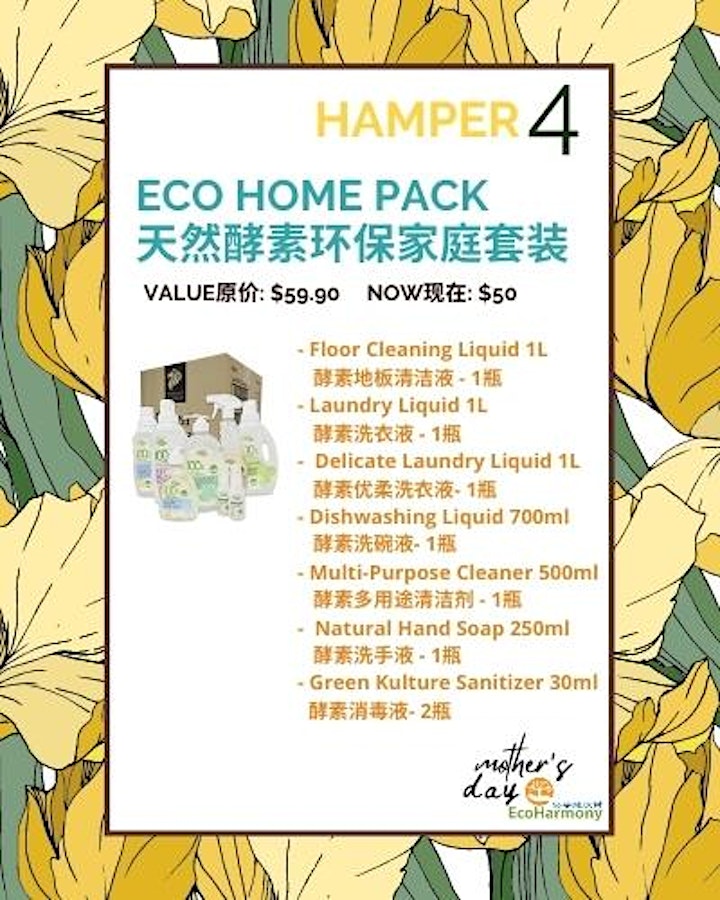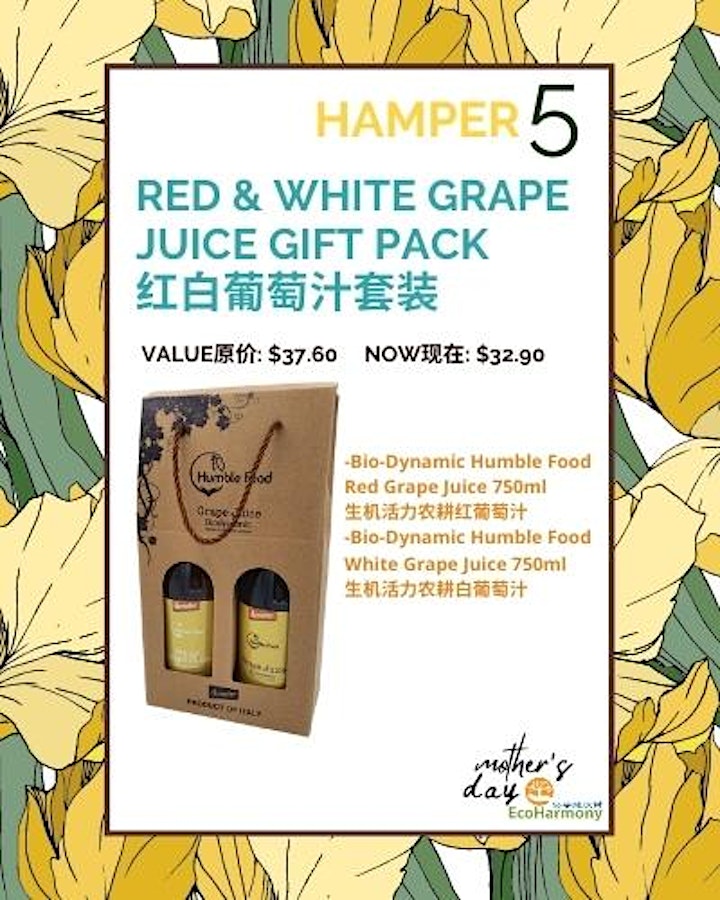 Organiser of Mother's Day Healthy Hampers
Established in 1999, Kampung Senang Charity & Education Foundation (Kampung Senang) is an eco-conscious charity with Institution of a Public Character (IPC) status reaching out to serve all people regardless of cultural or religious background through charity programs and education on holistic and environmentally friendly lifestyles.