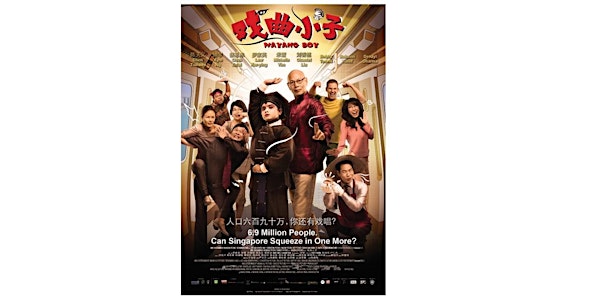 Movie on Bukit Pasoh Road - Wayang Boy(PG13)
When and where
Location
Bukit Pasoh Road Singapore
Description
FREE Movie Screening !
To round off Day Out at Tanjong Pagar, the finale event is a movie screening of locally made film, Wayang Boy. Enjoy an open air movie, just like days of old, under the stars. Bring your own mats, stools, snacks, pillows, friends and family!
Wayang Boy is a family comedy about a little boy, Raja who has moved to Singapore with his Chinese stepmother Emma after his father married her. On his first day of school, Raja is branded 'a foreign talent' by the class bully, Xavier. The two promptly get into a fight, dragging classmate Shi Han, into the mess. As punishment, the principal lays an ultimatum: join the Chinese Opera troupe, or face a month in detention. Queen Elizabeth is visiting the school in three weeks and the principal wants to impress her with a multi-racial Chinese Opera performance. Through the mayhem of the children's multi-racial wayang performance, everyone learns anew the meaning of living together as one united people, regardless of race, language or religion.
Nearest MRT Station: Outram
Registration is now open.
As the weather is unpredictable, please bring an umbrella or poncho in case of rain.
This event is part of the 2019 edition of the Architectural Heritage Awards (AHS).