MPT Showcase -

Friday, 16 January 2015 at 19:00

-

Saturday, 17 January 2015 at 20:00 (Singapore Standard Time Singapore Time)
Event Details
Come, join us for a 1.5 days of Learning & Self Discovery

16 Jan: 7pm – 10pm   &

17 Dec: 10 am – 8pm 
Rhemaworks International proudly presents a public event on Multigenerational Trauma studies and diagnosis of health symptoms and how to understand and eventually integrate the source of the symptoms that are showing up in the areas of our mental, emotional and physical health.

SPEAKER:
Christine Foong-Wong (Ms)
Founder, head coach and trainer of Rhemaworks International since 2004, Christine has trained and coached more than 30,000 adults in the last 15 years. Her coaching and training sessions are highly engaging, and show many people their own true potentials that they are meant to have as adults. She is very passionate about life transformational trainings. This is also the reason why everyone walks out of her training with a major paradigm shift.
Christine has been into emotional therapy works for the past 5 years and has been conducting MPT ( Multigenerational trauma therapy works ) since the beginning of 2014, and is also a student and official organiser of Prof Dr Franz Ruppert's Trainers' workshop and training in Singapore and Asia.
This weekend, she welcomes everyone who has or may know of someone who has some forms of physical symptoms and ailments thats affecting them or the people around them, to come and understand and possibly experience a form of therapy for the health and physical states.

What is trauma?
Trauma means 'scare/wound' and physical traumas after accidents e.g. car accidents are usually well taken care of by the medical staff at hospitals. However, the more hidden effect of physical traumas, i.e. the emotional trauma, the lesser attention it gets in the medical treatment.
According to Ruppert (2012), trauma means:
1. A situation which is extremely threatening and overwhelming for a person
2. Internal experience of this situation, which begins with an extreme stress reaction, in a split second activates all possible physical and mental reactions and subsequently leads to a sudden cessation of these activities (state of shock, freezing etc.) so that death does not result from over-stimulation of the whole physio-psychological system.
3. The short, medium and long-term consequences that result from this inundation and the attempts to stop the over-stimulation.
Usually, when we talk about trauma, what comes to our minds are natural disasters, accidents by car or plane or violence among human beings. The more hidden traumas that come from people we love and those who take care of us are less known and talked about. These traumas are called 'Trauma of Love' which is best illustrated in the following ways:
1. Inherited trauma from our parents and their family lineage, transferred through the attachment process between parents and child, and has its effect in several generations.
2.Primal trauma, i.e., happen very early in our lives (peri-pre and post natal trauma) and interrupts our relationships – these traumas area also a result from the attachment process between the child and its parents.
The effect of these two types of trauma are usually hidden in our unconscious mind and from there, goes into our tissue and our emotionally life, steers how we feel and how we interact with others. (Ruppert, 2008, 2011, 2012,2014,  Levine……….,  Bowlby……Janov…., Janus…., Hart and Nijenhius……., Schleiffer 2007, Spangler & Zimmermann 2009, Weiss 2009,  Riedesser….)
And traditionally there is less knowledge about the even more hidden traumas – the inherited trauma and primal trauma, the trauma of love.
The psyche's way of coping with any forms of trauma in order to survive is to split into three parts:
1. The traumatised part
2. The survival part
3. The healthy part
Every part has its differentiated characteristics (Ruppert 2012) and influences our relationships and will be elaborated during the evening lecture.
Multigenerational and early trauma
In everyday life this means that being born into a family where our parents or grandparents have experienced something traumatic, like an accident, a war or losing a child (either given away for adoption, sold or died early) gives us a possibilty that we have inherited the trauma memories/pictures and emotions from these ancestors.
These will affect us in the same way as if it was ourselves who had the experience, and our psyche will develop as if it was we who had the experience.
Healthy relationships versus unhealthy relationships
We will discover how developing a healthy autonomy helps us to build healthy relationships.
The 'constellation of the intention' is an effective method to reveal what is deeply hidden in a conflicted relationship with people, money and success and it shows us how we can transform this.
Prof Dr Franz Ruppert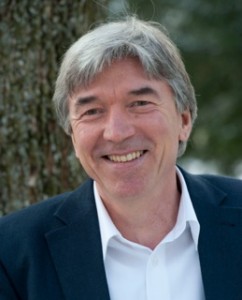 Over the last 20 years, the founder of this works has focused his research and his practical works on developing a revolutionary new theory and method shedding light on the Trauma of love and relationships:
Multigenerational Psychotraumatology (MPT)
In his revolutionary work, Multigenerational Psychotraumatology (MPT) and Constellation of the Intention (COI) Dr. Ruppert (2005, 2012, 2014) has developed a theoretical framework based on established theories as well as his own research and through many therapeutic sessions with clients in many countries.
Constellation of the Intention (COI)
Over the past 20 years Dr Franz Ruppert has developed a unique way of working with the Constellation method to reveal and resolve hidden dynamics and effects of transgenerational and early trauma. Constellation of the Intention addresses the issue of fragmentation caused by trauma, and offers understanding of the impact that trauma may have, not only on the individual concerned but also on the whole family system over many generations.
It will help us to understand the struggles in life, with relationships, work problems, Health issues and many other issues that many are facing in their lives.
After the evening talk you will be able to:
Understand the hidden dynamics of a physical symptom, issues and challenges in our health and physical state.


Understand how we were traumatised as a child even before birth when we were in the mother's womb.

Witness an effective method to resolve past and multi-generational traumas and its effects on our lives and health.


Realise the importance of taking full responsibility of our health and body....so that our future generations do not need to live through similar health cycles and patterns.
For more details, please contact Christine @ 96803537 or email her @ christine@rhemaworks.com
When & Where

90 Goodman Road
Blk B, #03-13
Singapore, Singapore 439053
Singapore

Friday, 16 January 2015 at 19:00

-

Saturday, 17 January 2015 at 20:00 (Singapore Standard Time Singapore Time)
Add to my calendar
Organiser
System of the Heart Community
First founded in 31 Dec 2004  by Raymond Foong and Christine his wife Christine Wong, with the purpose of bringing clarity to adults through coaching and training in the following areas: Career ( using Harrison Innerview Assessment), Business mindset , Business Partners Conflict resolution, Couple Relationships , Parenting and Personal Confidence.
The  creation of "System of the Heart - SOH" workshops talks about the very essence of the heart! It reveals to us the hidden and unconscious systems that governs our thoughts, beliefs, emotions and actions and is based on Prof. Dr Franz Ruppert's Trauma Theory - IOPT mentioned below. Designed by Christine has transformed many lives! This is made possible through Christine's more than a decade of coaching and training experience.
Other than coaching and training, Christine also focuses on Trauma Therapy done through individual private, public and private group sessions.

System of the Heart Training is the official organizer of and training center for Prof Franz Ruppert's Identity Oriented Psychotrauma Theory (IOPT) and its method of intervention through a Trainers' workshop and professional training in both Singapore and Asia. 
Co-Founder :
Christine Wong (Ms)
Co-Founder, head coach and trainer of System of the Heart Community and Training Centre since 2004, Christine has trained and coached more than 30,000 adults in the last 15 years. She is very passionate about life transformational training and workshops. Her coaching and training sessions are highly experiential and it leaves deep impacts in everyone's lives and has enabled many thousands to discover their true identities.
Christine started facilitating Psychotherapy works since 5 years ago and has been facilitating Psychological Trauma based workshops and 1-1 sessions since 2013. She is personally taught by Professor Dr Franz Ruppert (Germany), founder of Identity Oriented Psychotrauma Theory and his revolutionary and yet scientifically based method that can both diagnose and treat our deep psychological splits. She believes that this is the missing link in many unsolved issues and mysteries in One's health, career, relationship with people and money.
Do feel free to access all her interview recordings with Prof. Franz Ruppert on how childhood relational traumas affect both adults and children.
https://www.youtube.com/c/christinefoongwong