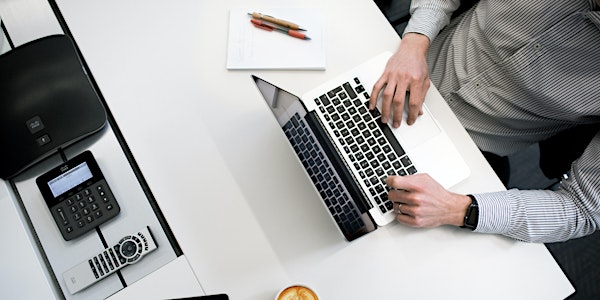 [MRANTI Webinar] PLM & the Future of Next-Gen Design in Manufacturing
[MRANTI Webinar] PLM & the Future of Next-Gen Design in Manufacturing
About this event
In light of the ongoing Movement Control Order (MCO) and MaGIC's recent survey having conclusive data that only 2.9% of start-ups are confident in surviving through MCO - MaGIC will be bringing you its Webinar series, a platform for online live sessions with industry experts and entrepreneurs to shed light on the various ways to strategise and thrive in a time of crisis, such as the one brought about by the COVID-19.
Each topic in the series will dive into the different areas of business and offer tools and insights for business sustainability, followed by a Q&A session. We at MaGIC will strive to provide a platform of support for our entrepreneurs as best we can.
Our next speaker will be William Goh
William Goh
William has over a decade of experience in Engineering Digital Solution Industries, by providing CAD/CAM/CAE/PDM solutions to engineering organizations throughout the ASEAN region.
He has presented himself as a trusted partner by implementing solutions to customer challenges in a consultative and constructive manner.
In recent years, William has begun to shift his focus on being a specialist consultant towards engineering organizations by improving them with engineering processes using the Siemens PLM Solution.
SESSION DESCRIPTION
Moving into the endemic era, the importance of digitalization emerges in all industries. Product Lifecycle Management (PLM) addresses the essential roles in digital transformation for engineering and manufacturing industries.
As demand for production escalates, increase in competition and complexities coming into play. In this webinar with Hitachi Sunway Information Systems, we will be discussing how operation effectiveness becomes crucial to get the product/design out to market fast without compromising the quality of the product.
KEY TAKEAWAYS
Get to know the approach, technology and tools that will help companies embrace complexity in their daily engineering/manufacturing operation.
Be inspired by the perceived improvement and smoother flow while staying ahead and becoming leaders in the industry.
COURSE BREAKDOWN
45 minutes presentation
15 minutes Q&A
WHY JOIN US?
"Very helpful and informative. Innovative platform. I learned many things which I may not have discovered on my own based on the limitations of my time and knowledge. So, attending the MaGIC talks has opened up my mind to new knowledge and insights. I am so grateful to the MaGIC platform."
"Thank you for the useful information, tools and resources shared during the session" - Chang Seng
"Great sessions to enhance our knowledge to improve what we don't know" - Chan
"I like the tools that's provided, I see that it will be useful" - Nora