Mulakan Kedai Online Dalam Beberapa Minit Sahaja!
Date and time
Saturday, November 9, 2013 · 9:30am - 12:30pm IST
Location
SingTel Malaysia 602B, Level 6, Tower B, Uptown 5, 5, Jalan SS21/39 Damansara Uptown, 47400 Petaling Jaya, Selangor, Malaysia., Petaling Jaya 47400 Malaysia
Refund Policy
Contact the organizer to request a refund.
Description
Mulakan Kedai Online Dalam Beberapa Minit Sahaja!
Bongkarkan Rahsia Menjalankan Kedai Online Dalam Hanya 2 Jam!
Impikan memulakan perniagaan sendiri? Belajarlah bagaimana anda boleh mulakan kedai online di Shopify.my dan mencapai lebih dari 80% pengguna Internet di Malaysia yang gemarkan membeli-belah online! Tambahan lagi, anda akan diberi Starter Plan Shopify Komplimentari selama satu bulan untuk memulakan impian anda untuk menjadi jutawan sekarang juga!
Sorotan
Strategi Untuk Mereka dan Menjalankan Perniagaan Online yang Berjaya

Demonstrasi secara langsung mengenai Bagaimana Anda Boleh Melancarkan Kedai Online yang Menawan dalam Beberapa Minit

Kajian Kes: Amalan Terbaik Peniaga Shopify yang Berjaya Memungut Keuntungan Berjuta-juta & Bagaimana Anda Boleh Berjaya Seperti Mereka
Siapakah Golongan Yang Patut Menyertai?
Penjual yang berniat memulakan kedai online untuk menjual kepada pelanggan global bersertakan kedai fisikal mereka.

Bakal usahawan yang ingin memulakan kedai online yang berniat menjadi bakal usahawan terbesar in Malaysia

Mereka yang sudah pun ada kedai online dan ingin menambahkan ilmu mengenai cara menjalankan kedai online yang berjaya
YURAN
USD18 (termasuk latihan, Starter Plan Shopify dan refreshments bernilai USD260)
Daftar sebelum 8 November 2013 & jimat 20%.
Semua peserta berpeluang memenangi dan hadiah pintu eksklusif! Cepat!
Tiket Asas
Harga untuk Peserta Awal (daftar sebelum 7 November 2013):
USD18 or RM58
Harga Biasa (selepas 7 November 2013):
USD23 or RM73
Tulis Cek Bank kepada: Group Digital Life Malaysia Sdn Bhd
Sila bankkan cek kepada cawangan Citibank pilihan anda dan sila hantar butir-butir transaksi anda kepada shopifymy@singtel.com
RM64
Untuk bayaran internet, sila merujuk kepada:
Nama Penerima Singapore Telecom (Malaysia) Sdn Bhd
Nama Bank Citibank Berhad
Nama Cawangan Kuala Lumpur
Alamat Cawangan 165 Jalan Ampang, Kuala Lumpur
Nombor Akaun 115773003
Jenis Akaun Current Account
Mata Wang MYR
Kod "Swift" CITIMYKL


Sila hantar email kepada shopifymy@singtel.com untuk penerangan butir-butir transaksi.
Terma & Syarat-syarat
Yuran kursus mesti dibayar 3 hari sebelum permulaan kursus.

Permohonan pembatalan mesti dibuat sekurang-kurangnya 3 hari bekerja sebelum kursus. Selain dari ini, yuran kursus tidak akan dipulangkan.

Pemulangan yuran kursus sepenuhnya diberi hanya jika kelas dibatalkan. SingTel Digital Media berhak untuk membatal kursus atau menukar tarikh kursus dalam tempoh masa singkat.
Untuk persoalan selanjutnya atau kaedah pembayaran alternatif, sila hantar email kepada shopifymy@singtel.com atau telefon +6011-2342-8677
Rakan Media Rasmi: Amanz Network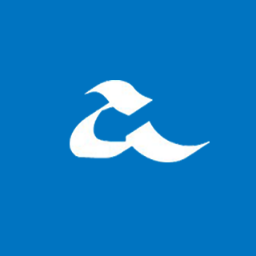 About the organizer

Shopify.my – is an ecommerce solution that allows you to set up an online store to sell your goods. It lets you organize your products, customize your storefront, accept  credit card payments, track and respond to orders — all with a few clicks of the mouse. Today, Shopify powers more than 50,000 customers including General Electric, Amnesty International, CrossFit, Tesla Motors, Encyclopaedia Britannica,  GitHub, and more.