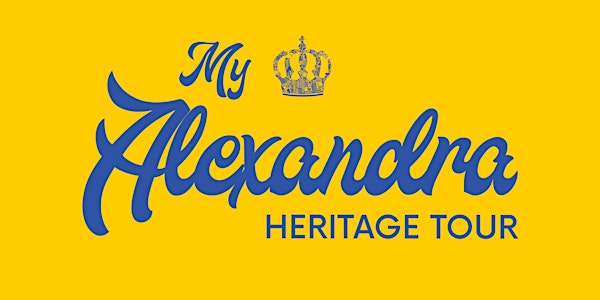 My Alexandra Heritage Tour: Labrador Route [English] (10 December 2022)
Explore the military installations built by the British to defend Keppel Harbour and follow the chronology of war from Labrador to Alexandra
When and where
Location
Labrador Park MRT Station Exit A (Street Level) 701 Telok Blangah Road Singapore, 109029 Singapore
About this event
My Alexandra Heritage Tour : Labrador Route
Do you know what happened to the villagers in Queenstown during World War II? Do you know if the 6-inch QF gun pounders at Labrador were used to fire at the Japanese troops during World War II?
My Alexandra Heritage Tour explores the military installations constructed by the British to defend Singapore's naval outpost at Keppel Harbour. Join us as we explore the military history of Alexandra from the Gun Post in Fort Pasir Panjang and Keppel Harbour, to the Berlayer Beacon and Former Pasir Panjang Power Station.
Who should come?
• Everyone is welcome to participate in this exciting tour!
• All individuals MUST be vaccinated.
Tour Route: Labrador Route (Site One to Site Six)
Refer to webpage for more information:
https://mycommunity.org.sg/guided-tours/my-alexandra-heritage-tour/
Duration & Meeting Place
• Approximate Duration: 3.0 hours
• Language: English
• Please meet at Labrador Park MRT Station Exit A (Street Level) fifteen minutes before the start of the tour.
• The tour will proceed rain or shine.
• The tour will end at Labrador Part MRT Station
What to bring?
• Wear comfortable clothes and suitable shoes.
• Mask-wearing is optional
• Bring along hand sanitiser, insect repellent, EZ-Link card, a bottle of water and an umbrella.
• If you have earphones with a standard 3.5mm audio jack, please bring them along (for radio guides during the tour).
• Asthmatic individuals are encouraged to bring their inhaler.
Other important information
• Please do not sign up for the tour if you are unsure of your schedule. Our volunteers have committed their time to this tour - Your absence is discouraging our volunteers from organising any physical tours.
• You must cancel this ticket if you were unwell and could not turn up.
• Participants who have signed up for the tour but did not turn up will be banned permanently from My Community's future tours.
• All participants must be fully vaccinated.
• Please arrive 15 minutes before the tour for registration.
Disclaimer
• By agreeing to participate in the tour, every participant will be responsible for any injury, loss of damage due to careIessness of other actions on his/her part or that of children under his/her charge.
• It is compulsory for a parent/guardian to accompany any child of or under the age of 12
• Videos and photographs may also be taken during the event. By registering for this event, you give My Community full rights to use the photos for marketing and publicity.
For updates:
• Follow us at @mycommunitysg on Instagram and @myqueenstown on Facebook.
• Visit mycommunity.org.sg to learn about our initiatives.