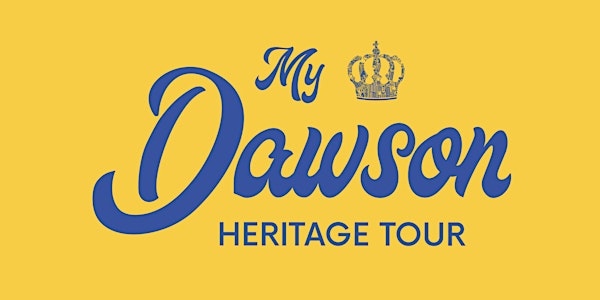 My Dawson Heritage Tour [English] (5 February 2023
Walk back in time with us as we explore Queenstown's history and heritage!
Date and time
Sun, 5 Feb 2023 08:30 - 11:30 +08
Location
Queenstown MRT Station (Near Mr Bean) 301 Commonwealth Avenue Singapore, 149729 Singapore
About this event
Did you know that Singapore's first technical school and special needs' school were located in Queenstown? Did you know that the foundational talks behind ASEAN's formation took place in Queenstown's backyard?
My Dawson Heritage Tour explores the history and heritage of Queenstown, Singapore's first satellite town. Join us as we explore how Queenstown links to different periods throughout Singapore's history, from it being founded as a port city in 1819, to achieving self-governance in 1959, and to its nation building from the 1960s to the present day.
This exclusive guided tour will bring you to a range of iconic buildings and sites such as Phoenix Park, the former Tanglin Barracks, St George's Church and even Botanic Gardens! More importantly, join us as we explore some of the interesting stories behind the nutmeg and rubber plantations, military encampments and residential flats in Queenstown!
Who should come?
• Everyone is welcome to participate in this exciting tour!
Duration & Meeting Point
• Approximate Duration: 3 hours (8.30am to 11.30am)
• Please arrive at Queenstown MRT Station near Mr Bean (concourse level, #02-06, near Exits A & B) 15 minutes early for registration.
• The tour will end at St George's Church.
What to bring?
• Wear comfortable clothes and suitable shoes.
• Mask-wearing is optional
• Bring along hand sanitiser, insect repellent, EZ-Link card, a bottle of water and an umbrella.
• If you have earphones with a standard 3.5mm audio jack, please bring them along (for radio guides during the tour).
• Asthmatic individuals are encouraged to bring their inhaler.
Other important information
• Please do not sign up for the tour if you are unsure of your schedule. Our volunteers have committed their time to this tour - Your absence is discouraging our volunteers from organising any physical tours.
• You must cancel this ticket if you were unwell and could not turn up.
• Participants who have signed up for the tour but did not turn up will be banned permanently from My Community's future tours.
• All participants must be fully vaccinated.
• Please arrive 15 minutes before the tour for registration.
Disclaimer
• By agreeing to participate in the tour, every participant will be responsible for any injury, loss of damage due to careIessness of other actions on his/her part or that of children under his/her charge.
• It is compulsory for a parent/guardian to accompany any child of or under the age of 12
• Videos and photographs may also be taken during the event. By registering for this event, you give My Community full rights to use the photos for marketing and publicity.
For updates:
• Follow us at @mycommunitysg on Instagram and @myqueenstown on Facebook.
• Visit mycommunity.org.sg to learn about our initiatives.
About the organiser
My Community is a non-profit organisation which documents social memories, celebrates community arts and heritage and champions for greater community involvement in cultural management and urban governance in Queenstown, Bukit Merah and Tiong Bahru