Singapore Literature Prize 2020 writers reflect on the influence of social media in their writing and personal lives.
About this event
About the Programme/Event
In this panel discussion, Singapore Literature Prize 2020 writers Marylyn Tan, Samsudin Said, Yousuf Rowther Rajid and Yuan Fei will reflect on the all-encompassing influence of social media and its role in their writing careers and personal lives. This session will be in English and moderated by Oniatta Effendi.
About the Speakers
Marylyn Tan is a linguistics graduate, poet, and artist interested in conditions of alienation and marginalisation. She has performed at the Singapore Biennale, the Singapore Writers Festival, SPEAK., and has been featured in various print anthologies, such as Rollercoasters and Bedsheets, A Luxury We Must Afford and Inheritance | The Anthology. Gaze Back is her first published book which won the Singapore Literature Prize 2020 English Poetry award.
Samsudin Said is an advisor for Perkumpulan Seni, a registered cultural organisation in Singapore, and the Vice President of Malay literary association ASAS'50. He has won the Literary Award for his radio drama script, Best TV Serial Drama and The Most Popular Programme in PESTA PERDANA, and the SURIA TV Award, along with four Golden Point Awards. His book, Sepatu Mimpi, has also won the Singapore Literature Prize 2020 Malay Poetry award.
A multiculturalist, writer, poet, and educator, Yousuf Rowther Rajid started his career as a professor of Physics in Tamil Nadu, India, before working in Singapore. His first poetry collection was released in 2007, and he has since written three short story collections, four poetry collections, and one novel. His book, Carriage will also board the Barge a day, has won the Singapore Literature 2020 Merit Award in the Tamil Fiction category and the Readers' Favourite Tamil Book.
Born in northeastern China, Yuan Fei (Yolanda Yu) has lived in Singapore since 1998. She has received literary awards including the Singapore Tertiary Chinese Literature Award and the Golden Point Award. Her collection of short stories Neighbour's Luck was selected as Lianhe Zaobao Book of the Year in 2018 and also shortlisted in the Chinese Fiction category for Singapore Literature Prize 2020. Her work has also been published in anthologies, magazines, and newspapers including The New York Times, Travel Magazine, Guangxi Literature, and Zuo Pin Magazine.
Oniatta Effendi is an educator turned ethno-fashion entrepreneur who finds pleasure in sourcing for traditional textiles. Dedicated to revive batik by reinventing the way it is worn and appreciated, she started her own boutique in 2019, Galeri Tokokita, that houses her clothing line, Baju by Oniatta.
Title Tie-up
This programme is based on Kerumunan Terakhir, a Read! Fest featured title.Borrow the title here.
For other programmes related to this title, visit go.gov.sg/rfkerumunan
For the full listing of Read! Fest programmes, visit go.gov.sg/readfest21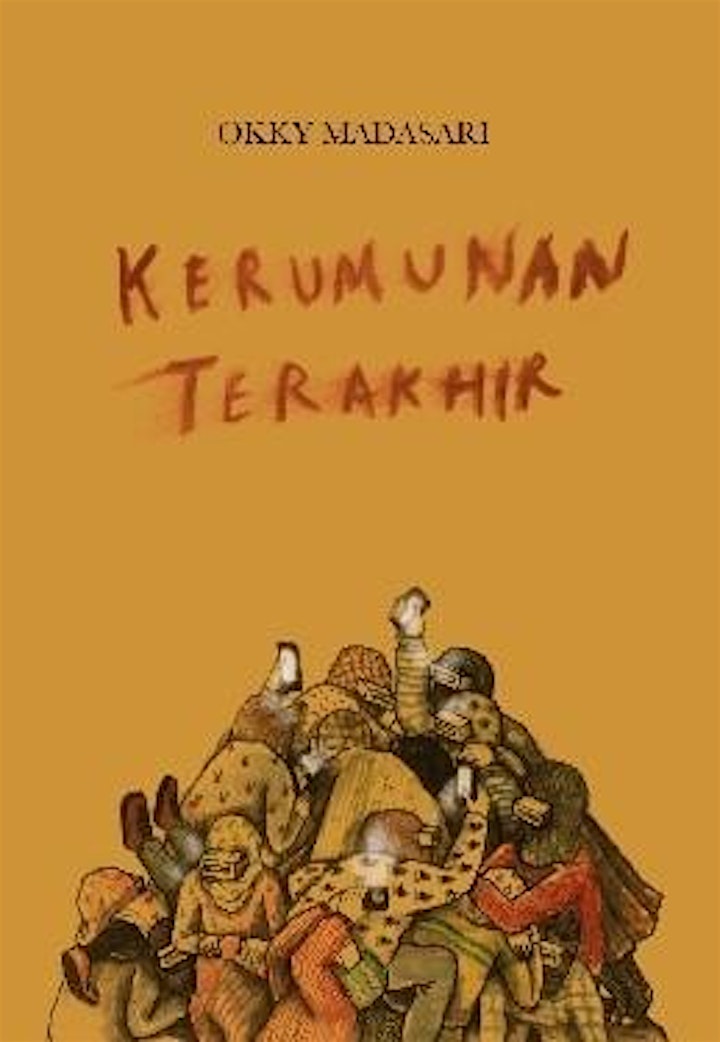 About Read! Fest 2021
Read! Fest 2021 invites you on a forward-looking journey of self-discovery. With the theme of Reboot, take a moment to re-examine and refresh your lenses on day-to-day aspects that shape our lives.
Anchored by 12 key books and topics, Read! Fest will host over 60 programmes – from talks by world-renowned authors to workshops and experiences – each curated to immerse you in a world of thoughtful ideas for our time.
From myths and minimalism to work and womanhood, stretch out to explore new worlds and perspectives. Where will you find yourself?
For more info, visit go.gov.sg/nrm-readfest21.
Online Programme/Event Administrative Information
This programme is conducted entirely online. You may access Zoom via the app or using a web browser.
Please ensure that you enter a valid email address as you will receive an email with the link to the online programme/event near the day of the programme/event.
The link of the programme should not be shared with others
 Do ensure you have a strong internet connection. Using your mobile data is not recommended.
The National Library Board, Singapore (NLB) reserves the right in its absolute discretion to disqualify or refuse admission to any registrant without any reason and notice.
Organiser of My Life Through Posts and Tweets | Read! Fest
The National Library Board (NLB) manages a network of 27 public libraries, the National Library and the National Archives of Singapore. NLB promotes reading, learning and information literacy by providing a trusted, accessible and globally-connected library and information service through the National Library and a comprehensive network of Public Libraries.