NAMASANKEERTHANAM BY BRAHMASRI UDAYALUR SRI. KALYANARAMA BHAGAVATHAR SINGAP...
Description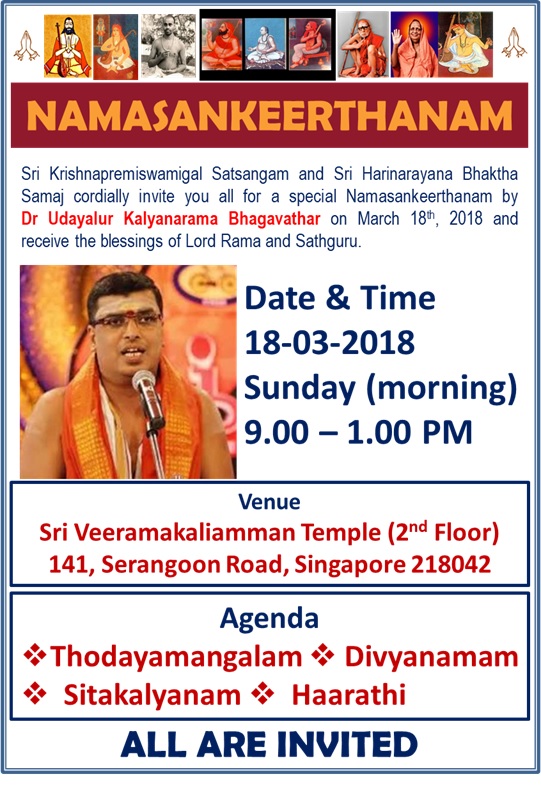 Radhekrishna
Sri Krishnapremi Swamigal Satsangam and Sri Harinarayana Bhaktha Samaj cordially invite you all for a special Namasankeerthanam by Dr. Udayalur Kalyanarama Bhagavathar on

Mar 18th, 2018

(

Sunday

) morning from

9 am to 1 pm.
Venue
Sri Veeramakaali Amman Temple, Serangoon Road, Singapore
Agenda
Thodayamangalam, Divyanamam and Sitakalyanam
All are requested to join and receive the blessings of Lord Rama and Sathguru.
Prasadam will be served after Bhajan.
Please share it with your friends and relatives too
Please note that, there are two days (

17th and 18th March

from

7.30 - 9.30 PM

) Namasankeerthanam at Sengkang Gyanamuneeswaran Temple as part of temple Mandalabiseham. Please spread the news among your circle.