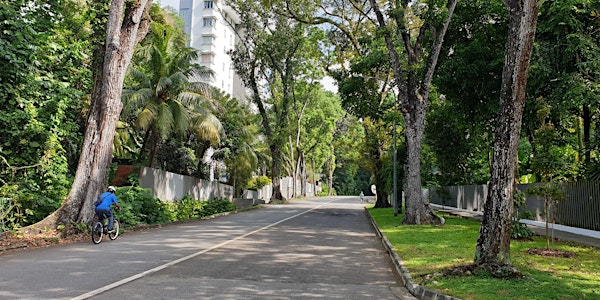 Nassim Road Walking Tour
Welcome to the world of the rich and famous! This is a walking tour along Singapore's most expensive road.
When and where
Location
Orchard Rendezvous Hotel, Singapore 1 Tanglin Road Singapore, 247905 Singapore
About this event
The GCBs (Good Class Bungalows) here are worth millions. Even a small condo has its prize, and price! This is a tour that may inspire you to work not just harder, but smarter! It is amazing how one can amass so much money for a mansion so big – and in so short a time!
We'll take a slow walk and study the history of how real estate has evolved over such a short time in Singapore. We'll use 3xx Nassim Road for our case study. At the end of the tour, you will have to decide whether you want to be super rich, or just self-sufficient, or maybe just rich, but not famous. But it is a well-known fact that the rich are also often too famous – in fact so famous that tourists may come ogling at their front yard – or as in our case, the front yard is a secluded road through a garden which feels like a forest!
We meet on the 27th August 2022 (SATURDAY), at 9am, Orchard Rendezvous Hotel (former Orchard Parade Hotel – which was formerly Ming Court Hotel!) at 1, Tanglin Road, Singapore 247905. This tour will end at the Botanic Gardens, about 11.30am, just in time for lunch.
Note:
We do the world wide practice of tipping at the end of the tour.
We also reserve the right to accept or reject habitual late cancellations and No Shows.