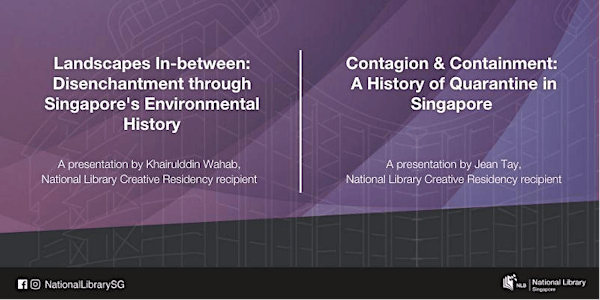 National Library Creative Residency Sharing: Khairulddin Wahab and Jean Tay
Join our recipients of National Library Creative Residency as they share findings from their research.
About this event
About the Programme
1. Landscapes In-between: Disenchantment through Singapore's Environmental History
Artist Khairulddin Wahab investigates the historical process of disenchantment in the natural world through Singapore's environmental history, working with materials related to plantation agriculture and land use in Singapore, which have informed and formed the land. He draws from natural, material, and environmental resources in the National Library and National Archives, in particular materials such as cartographic surveys, colonial representations of the island and plantation and aerial photographs, using these resources as departure points for a new series of paintings. This talk will cover the legacy of land use and land policies in pre-and colonial Singapore, the colonial use of cartography and topographic landscape representations, and how disenchantment manifests through these various processes.
2. Playwright Jean Tay studies the history of Singapore's approach in the containment of contagious diseases, as well as public attitudes and stigmas surrounding sickness through the histories of different hospitals and quarantine sites (such as St John's Island, the old St Andrew's Mission Hospital and old Middleton Hospital), in order to bring these histories to life through theatre. In doing so, she delves into oral history accounts, public histories of hospitals and quarantine sites, as well as the personal memories of individuals with unique experiences there. This talk will cover an overview of her findings and some of the hidden stories uncovered at these sites, as well as an insight into her creative process in developing a play through this historical, site-specific research.
About the Speaker
Khairulddin Wahab is one of the inaugural recipients of the National Library Creative Residency. He is a visual artist who works primarily with the medium of paint. He graduated with a BA in Fine Arts from LASALLE College of the Arts (2014) and has exhibited in local and international exhibitions, including Jogja Biennale, S.E.A. Focus, and State of Motion.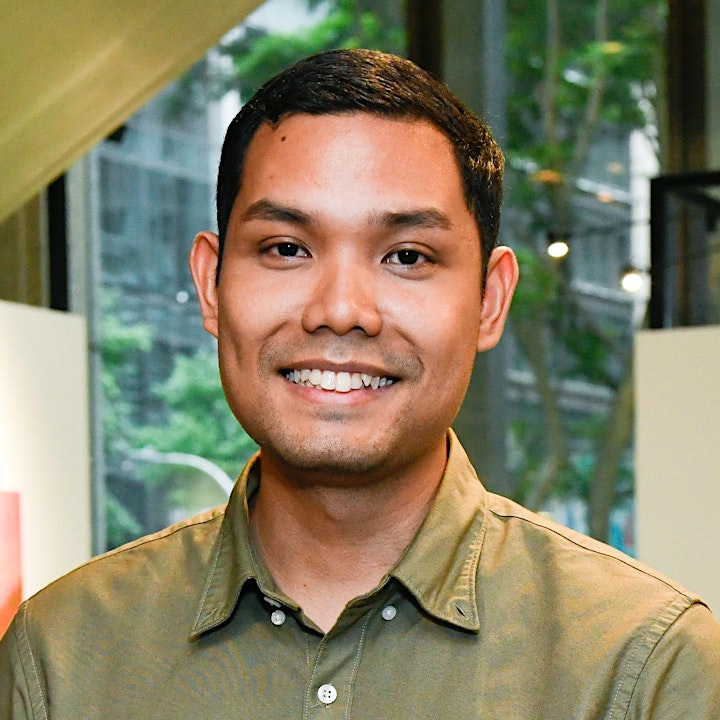 About the Speaker
Jean Tay is one of the inaugural recipients of the National Library Creative Residency. She is an award-winning playwright who has written over 30 plays and musicals. She believes in bringing untold stories and forgotten voices to the stage.