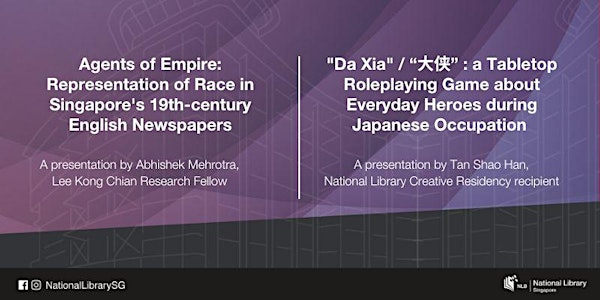 National Library Fellowship and Residency Sharing
Join Research Fellow Abhishek and Creative Residency recipient Tan Shao Han as they share findings from their research.
About this event
1. Agents of Empire: Representation of Race in Singapore's 19th-century English Newspapers
This talk will examine how three local English newspapers – the Straits Times (ST), the Straits Observer (SO) and the Straits Eurasian Advocate (SEA) – represented race in 19th-century Singapore. The role played by the media in perpetuating ideas of progress, civilisation, race and racial hierarchies has not been explored in-depth so far. It is hoped that this talk will fill that lacuna, deepen our appreciation of how insidious the colonial project really was, and show how post-colonial societies continue to grapple with its legacies to this day.
About the Speaker
Abhishek Mehrotra is a writer, journalist and researcher. His current interests include media and society in 19th-century colonial Singapore, urban toponymy and post-independence India. Abhishek freelances for various local and international publications, and is also working on his first book – a biography of T.N. Seshan, one of modern India's most prominent bureaucrats. The book has been commissioned by HarperCollins and slated for release in early 2024.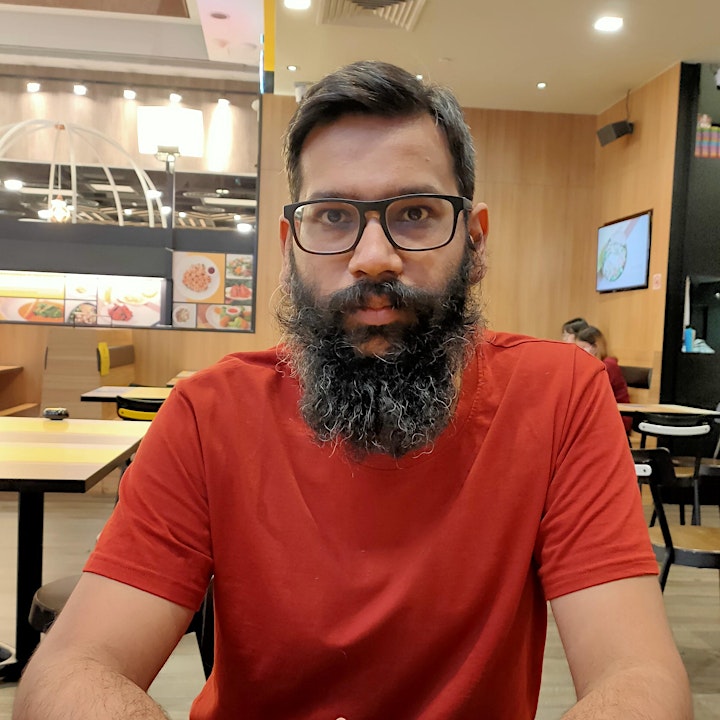 2. "Da Xia"/ "大侠", a Tabletop Roleplaying Game about Everyday Heroes during the Japanese Occupation
Recipient of the National Library Creative Residency, Tan Shao Han draws upon the National Library's and National Archives' collections of primary and secondary sources, oral history interviews, microfilms, and photos to aid in conceptualising and designing a tabletop roleplaying game (TTRPG), "Da Xia" / "大侠".
"Da Xia" is a game of historical fiction inspired by the first half of the 20th century. Players assume the titular role of "Da Xia" or "gallant" who is a desperate hero caught up in wartime upheavals. While historical imaginations of Singapore's WWII experiences are often concerned with nations and empires' military and geopolitical objectives, "Da Xia" takes a different, more personal direction to focus on the everyday lives and quotidian heroics of civilians and survivors during WWII and the Japanese Occupation. This game draws inspiration from various Chinese literary and storytelling traditions (such as the Nanyang, gongan, and wuxia genres) to imagine shadowy worlds of danger and skulduggery during this tumultuous time. In this session, Shao Han will share his experiences and challenges of studying and imagining the past to create historical fiction and TTRPGs for the present, and also discuss how studying the collections at NLB shaped his emotional and intellectual journeys (as a creator, researcher, and citizen) over the course of the Creative Residency.
About the Speaker
Tan Shao Han is one of the inaugural recipients of the National Library Creative Residency. He enjoys creating tabletop role-playing games (TTRPGs) where players can explore, understand, and interact with worlds inspired by Southeast Asian experiences and imaginations.