Networking Event: Business Opportunities at the Bottom of the Pyramid
Sales Have Ended
Ticket sales have ended
Registration for this event has now closed. Please contact info@csrsingapore.org or call 6386 9330 for registrations after closing date.
Sales Have Ended
Ticket sales have ended
Registration for this event has now closed. Please contact info@csrsingapore.org or call 6386 9330 for registrations after closing date.
Description
Business Opportunities at the bottom of the pyramid
"The Fortune at the Base of Pyramid: 4 Billion New Customers Blue Ocean BOP Marketplace"
Approximately 100 million affluent consumers enjoy an annual per capita income in excess of $20,000, at the apex of the world economic pyramid. These people are mainly middle- and upper-income people in developed countries and rich elites in developing countries. At the bottom of that pyramid, approximately four billion people, the poor in developing countries, survive on less than $1,500 per year. This vast income gap is widening, not narrowing. In 1960, the world's richest 20 percent accounted for about 70 percent of total income, and the poorest for only 2.3 percent. By 2000, the share of the rich rose to 85 percent, and that of the poor fell to 1.1 percent.
There is a common view that due to such large differences in the purchasing power of these two groups, the bottom of the pyramid (BoP) is not a viable market for global firms. However, contrarian views and experience of some multi-nationals demonstrate that in reality, the bottom of the pyramid represents a multitrillion-dollar market owning to its sheer size.
The people at the BoP need to buy everything from clean drinking water to solar energy, motorcycles, food, toilets, housing, healthcare, mobile phones, banking etc. In short, the demand is massive and all enterprises should start learning how to serve these 4 billion new customers.
Companies that want to tap into this market segment must strike a balance between profit-creation and value-creation for BoP consumers i.e. they need to be viewed as market with specific needs of their own. Rather, their business strategy must be geared towers the development of products and services that address the fundamental problems of poverty and sustainable development. BoP communities ought to be regarded as business partners, not just passive consumers.
Join us for our upcoming Networking Event to learn of the market opportunities that lie at the bottom of the pyramids, how companies can engage in BoP communities and the role of different stakeholders including NGOs in bringing about sustainable development for all.
Guest Speaker, Mr Jack Sim will be on site to engage the audience on:
What are the kind of opportunities that businesses can tap on in the BoP market segment in Asia (with tangible examples)?

What is the most effective way to engage with thee communities so as to best understand their needs?

How does one get started in a business that targets the BoP? What is the kind of support available for such businesses?

Apart from commercial aspects, why must businesses in Singapore be concered about BoP communities especially given that the Singapore society is reasonably well developed?
---
More on our Guest Speaker: Mr Jack Sim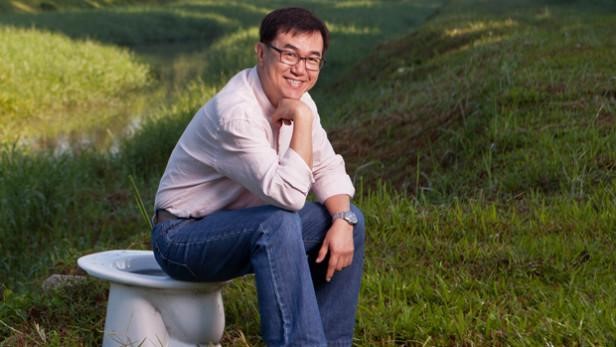 Widely known as Mr. Toilet, Singaporean Jack Sim is a leading social entrepreneur who broke the taboo around toilets by bringing the sanitation crisis to centre-stage.
Through World Toilet Organization, the Singapore-based global NGO he founded, Jack has mobilised a global movement involving governments, policy makers, UN agencies, international civil society, thought leaders and activists to work together to address the sanitation challenge. A highly successful businessman with more than 20 years of experience in entrepreneurship, at the age of 40 Jack decided to devote the rest of his life to social work.
---
Event Agenda
3.00pm - 3.30pm: Registration
3.30pm - 3.40pm: Welcome address by Mr Wilson Ang, Executive Director of GCNS
3.40pm - 3.55pm: Presentation by Mr Jack Sim, Founder of World Toilet Organization
3.55pm - 4.05pm: Q&A session
4.05pm - 4.10pm: Closing remarks by Mr Wilson Ang
4.10pm - 5.00pm: Networking session
5.00pm : End of event
Please note that this is a standing networking event that focuses on providing or shedding views on the business opportunity at the bottom of the pyramid.
---