Description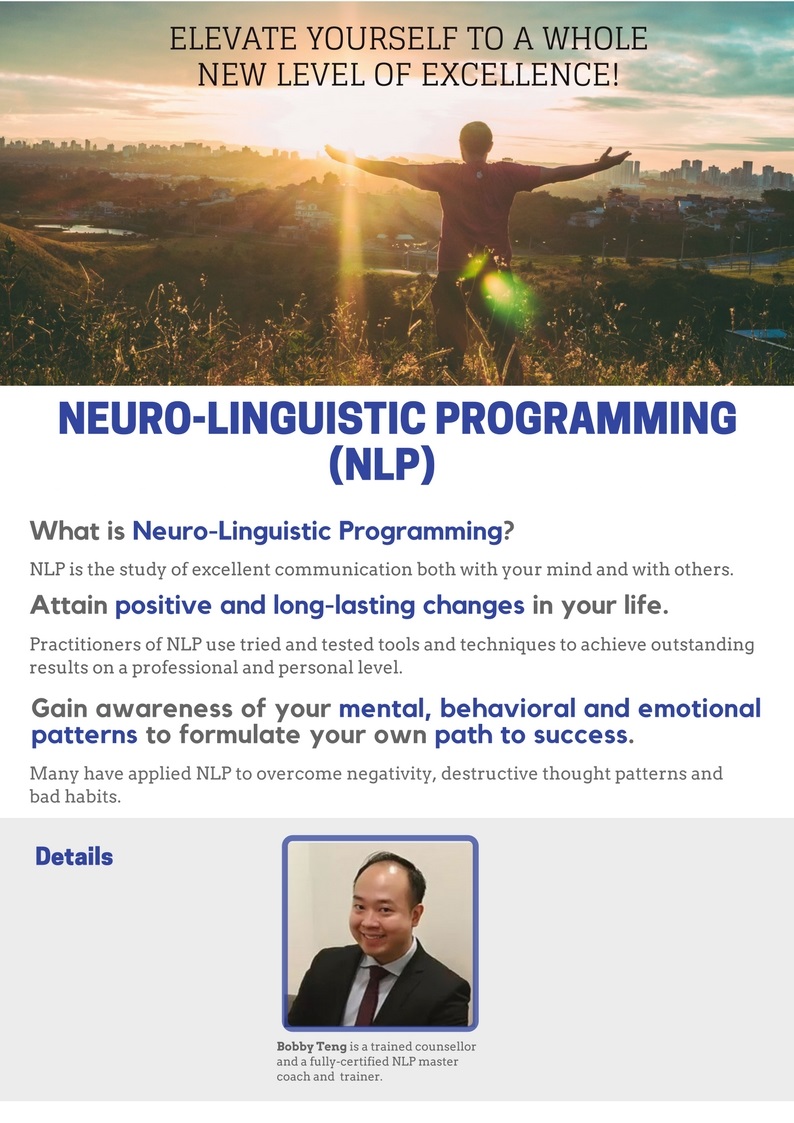 CURIOUS ABOUT THE SUCCESS OF OTHERS?
We're sure you have goals you're working really hard to achieve. We're also pretty sure you've failed more times than you've succeeded. From time to time you come across highly accomplished and successful people and you may have thought to yourself, "They are talented overachievers and I will never be like them. It's impossible."
What if we told you that you too can attain such success and it isn't as difficult as you think it to be?
Neuro-linguistic programming (NLP) is the study of excellent communication – both with your mind and with others. It was developed by modeling excellent communicators and therapists who got results from their clients. More than a set of tools and techniques, it is a methodology of knowing how to achieve your goals with the attitude for getting constant results.
It is no secret anymore. NLP has attracted international interest for guiding delegates on a life changing journey of learning, change, self-discovery and personal development. Many have applied its techniques to overcome negativity, destructive thought patterns and bad habits.
In this course you will learn tools, techniques, and the ability to create your own path forward.
You will learn:
•  To be a powerful and inspirational communicator
•  To be highly skilled at reading non-verbal communication
•  To increase your sensory and (un)conscious awareness
•  To master your thinking and emotional states
•  To remove unnecessary fears and phobias
•  To empower and motivate
•  To develop strong personal and business relationships
•  To create success and achieve results
•  To change unwanted behaviors in yourself and others
•  To effectively elicit information from others
Now just imagine how your life will be different from this moment forward.
So when would now be a good time to make that decision to improve your life?