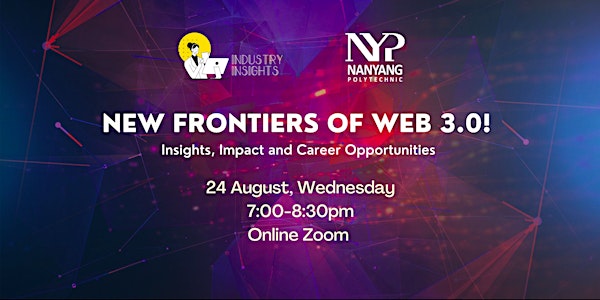 New Frontiers of Web3.0! | Industry Insights
Insights, Impact and Career Opportunities from the Fintech industry.
About this event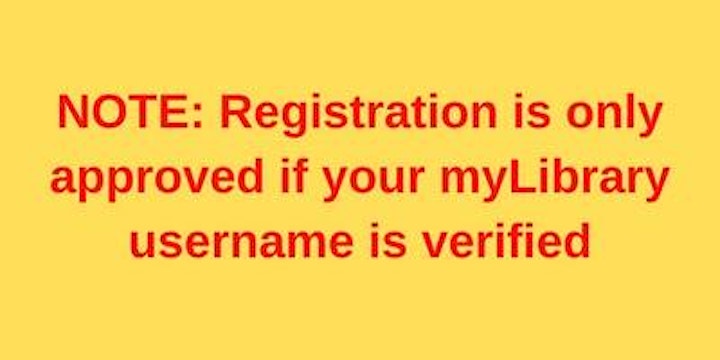 Important Notice
This programme/event is open to members of the National Library Board, Singapore. Please ensure you have your myLibrary username on hand before proceeding with the registration. If you do not have a myLibrary username, you can create one here: https://account.nlb.gov.sg/
About the Programme
Join us at this session where we bring you an expert opinion to engage you in a stimulating dialogue on trending issues in the fintech world:
The emergence of metaverse, cryptocurrency, digital assets and Decentralised Finance (DeFi) are fast becoming the building blocks of the new Web 3.0?  What new possibilities does this new evolution of the internet present?
How will Web 3.0 impact the influence of large technology companies in terms of market dominance or having a dominant user base?
How should start-ups leverage on Web 3.0 and think about Web 3.0 innovation?
How would business and revenue models change or look like for a future Web 3.0 company?
What are key risks and limitations of Web 3.0 companies should be aware of, and what solutions are available to overcome these barrier and liabilities?
How will organisations operate differently using Web 3.0 technologies compared to how we work and communicate today?
NOTE: Please register using a similar name on EventBrite as the one you will log in as when using Zoom.
About the Speaker
Nikhil Ratnam has an MBA in Finance from NYU Stern School of Business and has over 20 years of Global Banking experience working in Wall Street and
Singapore with different Global Banks advising global corporates. He specializes in structuring working capital solutions, developing financial products for payables, receivables and global liquidity management services. As Managing Director at Standard Chartered Bank in Transaction Banking he was covering ASEAN domiciled Asian MNC's responsible for deepening Standard Chartered's share of wallet to become the core transaction bank (trade and cash) to these clients. He was also Director, Transaction Banking, Deutsche Bank and Director, Treasury Solutions Team Head where he established the "Treasury Solutions Team" (TST) for Asia to structure large complex regional and cross-regional cash management deals. Worked with cash management sales teams across the region to deliver and implement the solutions.
His most recent venture, was a departure from Banking, to set up an Agri start-up with operations in Singapore and India. Nikhil's expertise has primarily been in new business development, product strategy and new market entry strategies.
About Industry Insights
Always been curious about new industries that seem to have taken the world by storm such as FinTech, gaming and user experience? Through this series of talks you can explore the ins and outs of a particular industry—the joys, the challenges and the forces that drive it.
Online Programme/Event Administrative Information
This programme is conducted entirely online. You may access Zoom via the app or using a web browser.
Please ensure that you enter a valid email address as you will receive an email with the link to the online programme/event near the day of the programme/event.
The link of the programme should not be shared with others.
Do ensure you have a strong internet connection. Using your mobile data is not recommended.
The National Library Board, Singapore (NLB) reserves the right in its absolute discretion to disqualify or refuse admission to any registrant without any reason and notice.