Join us for an action-packed day to up your Personal Power, master New-Paradigm Leadership, dramatically improve performance and results.
About this event
Solve your most pressing Leadership challenges, improve performance and team results!
Dear Leader & Change Agent,
If you are ambitious, success-minded, action-oriented, and planning to accelerate your results now is the ideal time to get an edge!
Join us for a day and discover new ways to add value, master success, leadership, and influence strategies to become the best leader you can be while inspiring, motivating and bringing out the best in other people.
FOCUS:
An action-packed day of entertaining, exciting, stimulating, and educational information that gives you an experience and understanding of Personal Power, New-Paradigm Leadership, and how to dramatically improve performance and results.
YOU WILL LEARN:
The 16 dynamics of leadership
How to get people to be responsible for results
The power of personal transformation
How to multiply your results by up to 3,400%
How to dramatically reduce your level of stress
How to lead difficult people
How to tap the power of relationships
Secrets of the worlds best leaders
How to attract the worlds best talent
The keys to becoming or staying competitive globally
How to maintain work/life balance
How to inspire people to take action
How to overcome the 16 most common leadership challenges
How to unlock your creativity and the creativity of the people in your organization
How to manage the impact of change on yourself and the people around you
How to inspire creative and innovative solutions
How to fast-track your results
METHODOLOGY:
We are in the social media, video game, and instant generation. Today's seminars need to entertain, educate, and inspire. This Seminar is delivered using a proprietary Zone Learning methodology that involves all senses in the learning experience. Including dynamic presentation, case studies, and exercises - you will learn more in less time and won't forget it.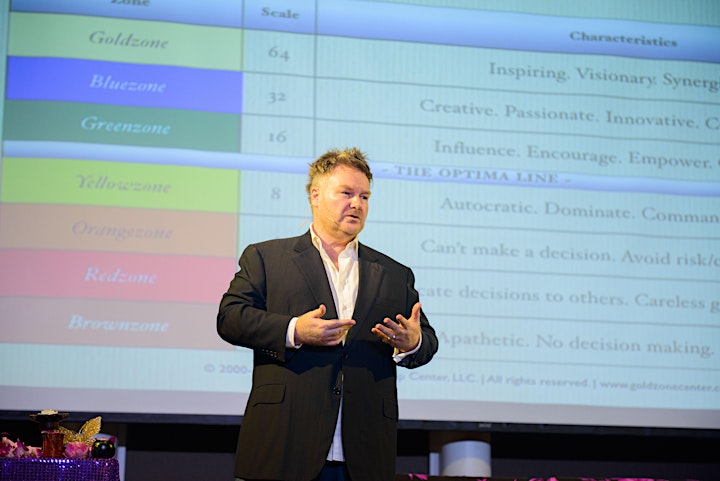 YOUR SEMINAR LEADER:
Andrew John Harrison, Co-founder Goldzone Group. Perhaps best known for his ability to articulate complex ideas, strategies, and concepts in a way that anyone can understand and act upon.
Mr. Harrison combines practical real-world experience with the theoretical to produce dynamic, usable techniques and strategies.
He is Co-founder of The Goldzone Organization, Co-creator of the Optima Zones and Goldzone Leadership Technologies. An innovative leader and creative thinker, Mr. Harrison is sought after for fresh ideas and unconventional solutions to old problems.
A riveting and memorable seminar leader and master communicator, Mr. Harrison has presented over 400 seminars, talks, and engagements with audiences up to 5,000.
Now you can experience this extraordinary leader live and in person. You will be inspired, expanded and challenged to look at Leadership in a whole new way.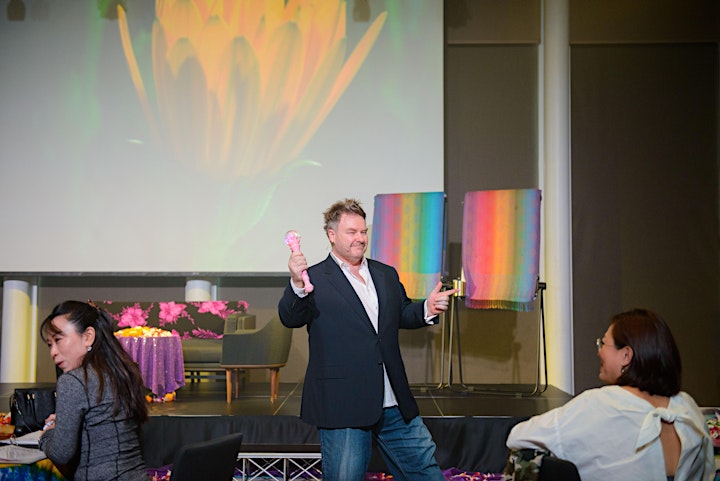 THE NEXT DATES & LOCATION (choose one):
Monday, June 15, 2020, 9 am to 5 pm
Monday, August 17, 2020, 9 am to 5 pm
Monday, October 12, 2020, 9 am to 5 pm
Conrad Centennial, Singapore
THE PROGRAM INCLUDES:
One day of interactive seminar sessions
Comprehensive Pre-Program Questionnaire and Leadership Zone Analysis to begin your program and customize it to your unique situation
Workbook and seminar materials
Lunch and refreshments
Access to the Facebook Private Members Group
Certificate of Completion
WHO SHOULD ATTEND?
Business Owners
CEO's and Executives
Professionals
People who want more success and fulfillment
Anyone interested in inspiring a change in others
YOUR INVESTMENT:
$888 full payment
$695 each for partners
$595 each for groups of 4
$395 each for groups of 10
REGISTER HERE > https://goldzonestore.com/products/one-day-leadership-seminar
Your program begins the moment you register!
Organiser of New Rules of Leadership: One-Day Seminar
We specialize in helping entrepreneurs, business owners, leaders, executives, and professionals to get more done in less time, tap into the new hyper-growth industries and opportunities of the future, and succeed more and fail less.

Singapore Leadership Systems Pte. Ltd. is the exclusive licensee for Goldzone Programs and Services within the territory of Singapore.
#goldzone #andrewjohnharrison #goldzoneaccelerator #goldzoneleadership #leadership #conscious #dream #professionaldevelopment #capital #results #liveyourdream #extraordinary