Description
Novena: Family Yoga (2 sessions) - Jul 21 & 28 (Sat)
The main purpose of family yoga is for connection and bonding between the parent(s) and child. It is also a great time for adults to embrace their inner child, let loose, and see the world from the child's eyes. The session will mainly be partner or group yoga, and the adults will do a very similar sequence to the child. You will be surprised how many people enjoy being a child again!
---
Date: 2 sessions (Sat) Jul 21, 28
Time: 10:45am-11:45am
* This class is for parents and children (6yrs and above)
---
Benefits:
- deep parent and child connection through play and physical closeness
- modelling self-care using physical, breathing and relaxation techniques
- helping child (and self) develop greater focus, flexibility, strength, creativity, empowerment and calmness
- provide practical tools to help kids thrive in a safe way, through their (rather difficult) growing years as they experience so many new, challenging, frustrating, and sometimes sad moments daily.
About Audrey:
During her career break to take care of her young child Moses, Audrey was fascinated by his developmental abilities at such a young age and realised the importance of modelling and planting the seeds for the right path for living from the start. She decided to deepen her love for yoga through a children yoga training course and spread this to as many little yogis as possible. She also teaches at some boutique studios, corporates, and pro bono at organisations for underprivileged children. She considers herself very fortunate to be able to fulfil her calling in helping others to thrive and was previously the APAC Head of Talent Acquisition for an American MNC.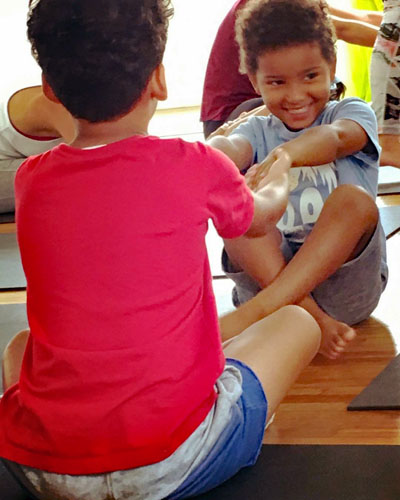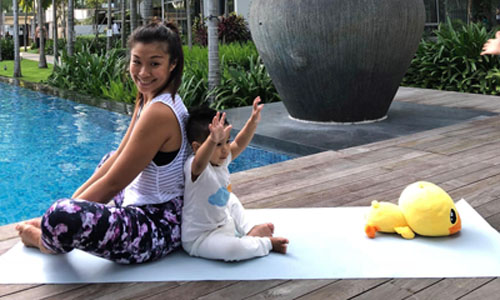 ---
Please Note:
ALL PAYMENTS ARE NON-REFUNDABLE