Description
Novena: How Mindfulness Helps In Coping With A Fast Paced World - Oct 26(Sat)
We live in a world where feeling busy is the norm rather than the exception. The constant thinking, planning and worrying makes it an increasing challenge to stay present. Mindfulness is a mind-body intervention that helps us to cultivate awareness from moment to moment, helping us to see that we have the space to respond rather than reacting immediately. Eric will also be sharing his life experiences from caring from his father while juggling with work and personal commitments.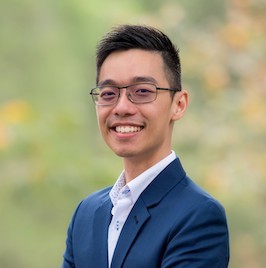 Speaker: Mr Eric Lim, Mindfulness Psychologist
Mr Eric Lim spearheads Brahm Centre's curriculum development and research on mindfulness. He has delivered mindfulness courses, talks and workshops to over 5000 children, youths, adults, parents and seniors in both English and Mandarin. He is a qualified Mindfulness-Based Stress Reduction Teacher with the Centre For Mindfulness (CFM), University of Massachusetts Medical School; a certified .b and Paws b teacher from the Mindfulness in Schools Project (UK), and a MOE-registered instructor. In 2017, Mr Lim was awarded the Young Model Caregiver (Merit) Award by AWWA as well as a Social and Health Manpower Development Programme Fellowship by the Ministry of Health.