Description
Novena: How to Die a "Good" Death-Oct 19(Sat)
A good death is an elusive concept, for speculations based on personal projections cannot be avoided in discussions around it. Culture and beliefs have huge influence over its definition. However, there is a lot of research on 'good ageing' and what it means.
Mindfulness plays an important role in stress management and health promotive behaviour. This talk explores mindfulness as a potential 'tool of the mind' that is crucial for 'good ageing' and 'good death.'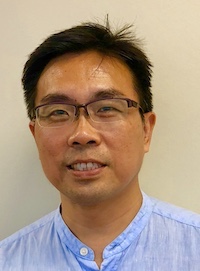 Speaker: Dr Ng Wai Chong, Chief Clinical Affairs, Tsao Foundation
Dr Ng Wai Chong has been a practicing community aged-care family physician for the last 20 years, working within a multidisciplinary team. His areas of interests include primary health care for the frail, elder abuse, dementia care, end-of-life care, standardized comprehensive needs assessment and the development of sustainable community aged care system.
Outside work, Dr Ng is an avid meditator. He practices meditation every day since 2004 and has been attending regular silent retreats since 1999, each time ranges from a few days to a few months.