Description
Novena: Print Making Trial Workshop (Trace and Transfer) - Jun 1 (Sat)

What is printmaking?

Printmaking is an art technique and creative process of creating a visual outcome using an indirect method of "drawing" or image transfer. There are two key steps to the process: (a) developing an image on a printing plate and (b) transferring the image via the printing plate onto a surface such as paper or fabric. The resulting prints can be artworks in their own right or incorporated as part of functional items such as greeting cards, wrapping paper, bookmarks, etc.


What particpants can expect:

- Create a fun portrait by improvising on an existing image or photograph using markers and a printing technique. No drawing skills needed.
- Participants will be guided to create interesting artworks through tracing an image of their choice while adding artistic elements to their works through the play of lines, patterns, and colours.
- Participants will begin by making 2-dimensional prints on paper and eventually consider ways they can transform their artwork into functional designs or gifts.
- Through the process of printmaking, participants will discover and reflect on characteristic of the medium, appreciating beauty in chance outcomes, imperfection, and abstraction.

- Reference images will be provided, however participants are encouraged to bring their own.


Date: Jun 1
Time: 3pm - 5pm
Course fee: $15.00 (Material fee included)



---

Instructor's profile
Adeleine Daysor is an artist, versatile in a range of media from painting to site-specific installations. She is especially drawn to colour, physical material characteristics, their arrangements and display. She relates art making to a form of conversation--the biggest gestures and littlest details created are similar to words, sentences, and punctuations that tell engaging personal and shared stories. Adeleine participates in local arts initiatives as well as exhibits internationally. She has taught art in various capacities to all age groups and within diverse communities since 2004. This includes social work, customised programmes, and tertiary education.



---
Sample Artworks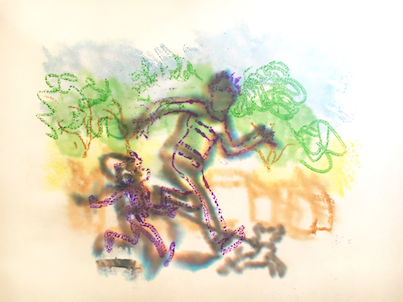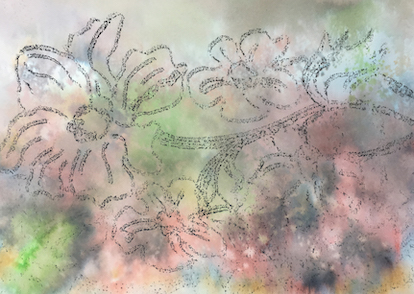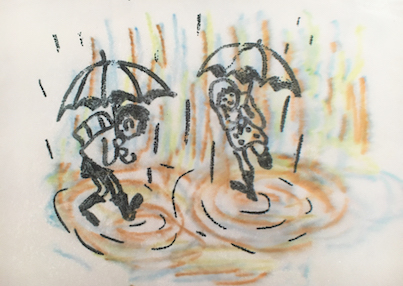 ---
Please Note:
ALL PAYMENTS ARE NON-REFUNDABLE