Description
Are you a parent? An educator? A maker? An artist? A technologist?
Have you wondered about the relevance of education in a future driven by automation and technology?
When 2/3rds of jobs as we know them today will be lost to Artificial Intelligence.
Where the economy will likely demand that our children go beyond rote learning to become original thinkers, innovators, entrepreneurs, inventors.
In short - Job Creators, not Job Seekers.
Science Centre Singapore and Imagin8ors would love to collaborate with you!
We are announcing a partnership to build an Early Foundation of 21 Century Skills in children. We have an exciting program lined up anchored on a panel discussion on "Nurturing children to be Job Creators, not Job Seekers."
We are eager to meet you, hear your views, share details of our partnership and hopefully work together to together build a stronger foundation for our children.
Please join us on April 20, 10.30 am - 12.30 pm at Science Centre Singapore.
Admission to Science Centre is free for all registered participants.
PROGRAM HIGHLIGHTS :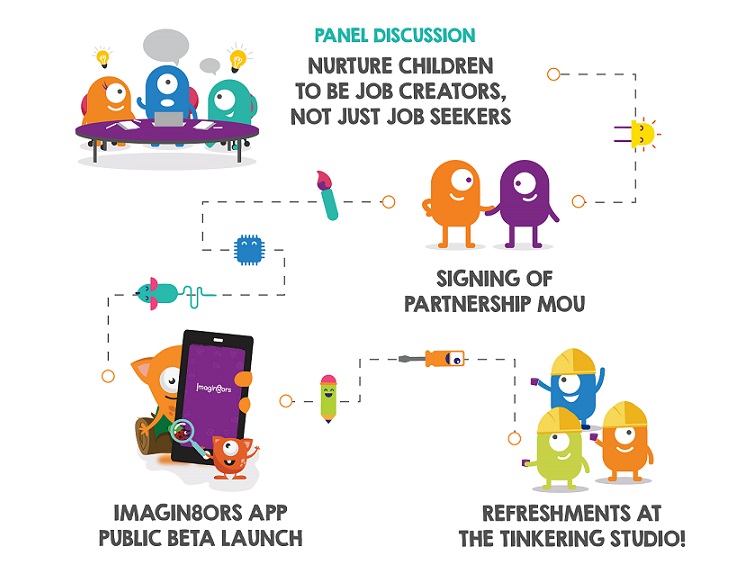 PANEL DISCUSSION : Nurture Children to be Job Creators, not Job Seekers.
Meet our panelists
Assoc. Prof. Lim Tit Meng: Chief Executive at Science Centre Singapore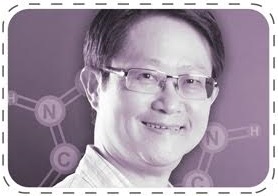 An accomplished bioligist, TM is a respected regional leader and science administrator, a passionate champion of building strong foundation of enquiry and curiosity in children, and overall, a parent who has practiced what he preaches.
Joanna Catalano: CEO iProspect, Asia Pacific. ex- Google APAC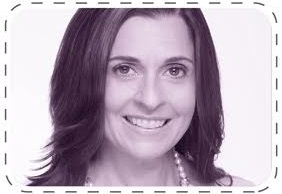 Multifaceted, brimming with energy, Joanna is a change leader in the space of technology, media and entrepreneurship and an engaged parent who is passioante about education. She is also the President of Female Founder, a not-for-profit enabling women founded and led ventures.
Yi Wen Chan: Co-Founder content.co, Forbes 30 under 30 Asia 2016 for Media, Marketing and Advertising.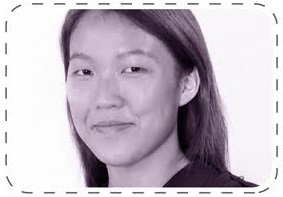 Having chosen the road less travelled over a blue chip corporate, Yi Wen is a beacon for Singapore's entrepreneurs and is at the forefront of the current disruption in media. Talk about job creation- she has already built up a network of 5000 content creators with her start-up!
Beth Fredericks: Executive director at Wheelock college, Singapore.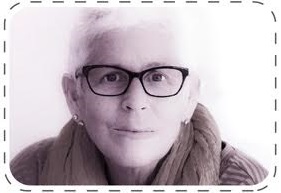 A sought after expert in early childhood education, a community builder, innovator, entrepreneur, Beth is simply dynamite. She cares deeply about nurturing executive function skills in children as a foundational capability, and for making early childhood development inclusive inclusive across social and economic strata.
The panel will be moderated by Balaji Ramanujam, Co-founder & President, Imagin8ors.
SIGNING OF PARTNERSHIP MOU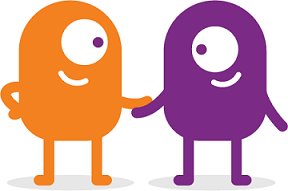 We would love to share more about Science Centre's and Imagin8ors' efforts and potential areas of collaboration with stakeholders like yourselves.
IMAGIN8ORS APP PUBLIC BETA LAUNCH
Get a sneak peek to a first-to-the-world app platform that connects parent-child-teacher on a journey of continuous, deeper, joyful learning, and helps build an early foundation of 21 century skills.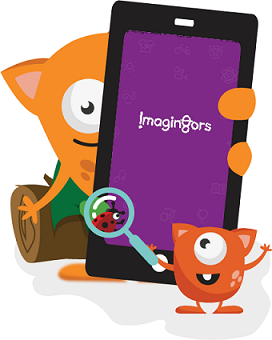 REFRESHMENTS AT THE TINKERING STUDIO
Discover a unique space within the Science Centre that inspires hands-on, open ended learning to complement structured education. We have fun activities for you to tinker with while you snack!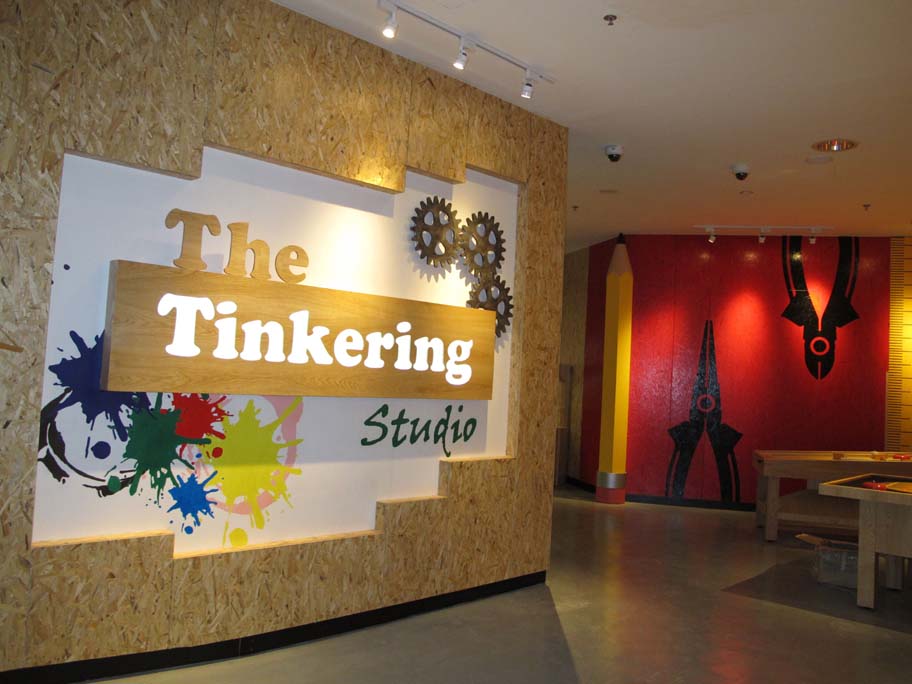 Photo credits: Science Centre Singapore
We look forward to meeting you at the event!