Online Access session for you to stay active and healthy with your Body, Mind and Heart.
About this event
NURTURING HEART CONNECTIONS
Go on a heart-based meditation journey to open up your heart. Find the courage and strength to let your heart guide you in your life and create more meaningful connections to strengthen your relationships with your loved ones. Discover techniques and practices that help you:
·Use more of your heart than head (mind and ego) in your relationships
·See the bigger picture and shift your perspective to embrace lessons and possibilities in life
·Gain strength from your own resources to nurture and grow yourself
About Khoo Yin
A certified meditation facilitator, Khoo Yin is passionate about serving more families and strengthening kinship in the community. Through her own lessons in life, relationships and parenting, Khoo Yin believes strongly that each family has the capacity to build positive relationships, based on a foundation of love, acceptance, and empathy. She practices mindfulness in her daily life and is a strong believer in positive psychology, looking at ways to implement and impact family life around her. Working towards her mission of creating more happy, loving families for a better future, she is further developing her Family Constellation experience.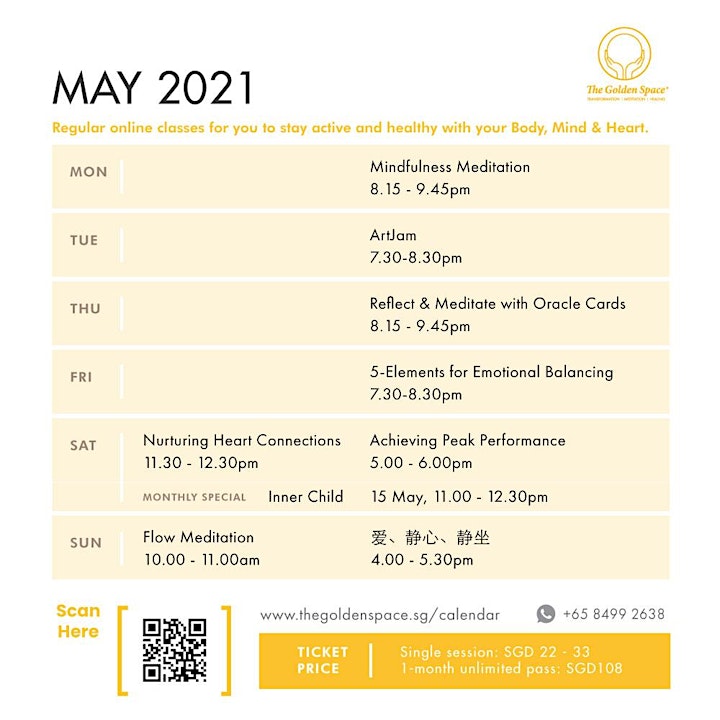 Date and time
Location
Refund policy