Nutripuncture® | Weekend Workshop with Dr. Veret - Singapore
Description
Do not miss the opportunity to spend two days with Dr. Patrick Veret as he visits Singapore this October.

Early bird ends 30th September 2016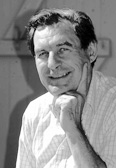 Learn about his latest research and their applications
Dr Veret main focus today, is to continue his research on Nutripuncture® as a tool to support cellular communication in the body and regulate the way it processes the information it receives from its environement. Often, this information when not integrated properly, can create disturbances at the cellular level and lead to physical and psychological ailments.


Over the last year, Dr Veret has been working on the following topics:
Blood & phospholipids:
The blood is at the origin of life, and at the root of the metabolic system of the body. Every day, its action animates the photonic system and interacts deeply with the metabolism of phospholipids, essential elements to life and cellular communication. 
This connection blood/ lipids strongly relates to the interaction between both poles of the body: the cerebral pole on top and the metabolic pole at the bottom.
Discover how restoring the balance in the communication of these 2 poles can have a positive impact in the management and prevention cardiovascular and inflammatory diseases which are the results of an alteration in Omega 6's and an imbalance in the ratio between Omega 3's and Omega 6's.  


social behaviours:
An extension of the primary vital impulses, social behaviours are codes of expression that, when balanced, enable us to access our essence, free ourselves of unwanted behaviors and address chronic illnesses resulting inthe destruction of our self-expression.
These topics being tightly connected, and in order to give you access to a combination of Dr. Veret latest discoveries, this workshop is intended to be mostly pratical and interactive, with demonstrations on the applications of these latest findings. 
More than a simple experience, this  weekend will be about deeply understanding, integrating and connecting the dots in the expression and communication codes of information in the body and their relationship with physical and psychological ailments.
This workshop is

open to participants who have not attended any Nutripuncture® courses.
Additional  events (open consults) during the week are available for Nutripuncture student or practitioners, check the practitioner package here
Early bird rates is available for sign up before 1st October 2016

One hour break for lunch for each day
Find out more on Nutripuncture® and Dr Patrick Veret below or visit Nutripuncture® Website
* The workshops / events may be recorded for educational purposes

About  Dr. Patrick Veret 
Dr. Veret has always been interested in the human body, particularly at the cellular level, an interest that led to studies in medicine, homeopathy, sports physiology, nutrition, acupuncture, and psychosomatic disorders.
Over time, Dr. Veret became aware of links in health and well-being that were not well understood. In private practice as a medical doctor and acupuncturist, he saw patterns of behaviour directly related to the disturbed organs/meridians. He saw such value in deepening our understanding of this that he left a thriving practice to go into research and lecturing. In 1985, he was the keystone speaker on "Nutritional Systems of Acupuncture" at the first International Congress for Energetic Medicine, where other top scientists and acupuncturists, such as Dr. Paul Nogier and Professor Etienne Guille, also participated.
Today Dr. Veret continues his research and lectures worldwide. To date, he has taught more than 500 medical doctors on the subject of enhanced cellular nutrition and acupuncture in France and Italy alone. These courses are organized by the Amine Foundation (International Medical Association for Endocellular Nutrition) founded in 1997. Interest continues to grow as Dr Veret extends his lecture circuit into North America and now Asia and Australia.
What is Nutripuncture®?
Nutripuncture® is a holistic modality combining Western scientific discoveries and the oriental traditional approach to health and wellness. It was discovered by French medical doctor, Dr Patrick Veret, in the 80's. His researches led him to some amazing discoveries about cellular communication, and how information travels in the human body through the cells and the energetic system of vital currents and can be regulated with the use of trace minerals.
The human body is evolving and communicating in an ever-changing environment that can at times induce disturbances. The aim of Nutripuncture is to recognise these disturbances and address them by regulating the functions of the body affected at the cellular level.
Nutripuncture® tablets containing high dissolution dosages of trace minerals are used as a tool. They contain electromagnetic "signals" (also called "information") that are recognised by our cells and trigger the process of autoregulation of the organism.
Suited for all ages, without any contra-indications, they provide improved responses to various stresses that diminish psychophysical well-being. Nutripuncture® is not a treatment but a holistic approach to the person that offers highly effective tools to strengthen the field upon which psychosomatic, functional, biological, or even serious illnesses can develop.
Started in France in 1985, Nutripuncture® has become known in Europe, North America, and Asia, and in countries where doctors and health practitioners, sensitive to the need for strengthening well-being and supporting overall psycho-physical vitality, use it effectively.
More information on www.nutripuncture.com