Description
Nutrition for the Brain - Jul 15 (Sat)
We have been bombarded over the past decade with nutritional advice to build stronger bones, leaner bodies, healthier hearts and cancer resistant immune system. Have we ever paid attention to feeding our brains certain foods to boost your brain power?
Brain the remarkable organ; the size of a clenched fist decides your mental ability. It is apt to quote "Brains first and then hard work", especially in this competitive world. There's no denying that as we age chronologically, our body ages right along with us. But research is showing that you can increase your chances of maintaining a healthy brain well into your old age if you add certain "smart" foods to your daily eating regimen. Add these 'smart foods' to your daily diet, and you will increase your odds of maintaining a healthy brain for the rest of your life. The talk will emphasise on practical nutrition tips for a healthy brain.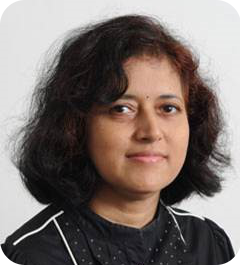 Speaker: Dr Kalpana Bhaskaran (Temasek Polytechnic)

Dr Kalpana Bhaskaran is the Domain Lead, Applied Nutrition and Head, Glycemic Index Research Unit at Temasek Polytechnic, Singapore. She championed the design, planning and implementation of Singapore's and the region's first accredited Glycemic Index Research Unit (GIRU). She is a qualified Nutritionist/Dietitian with more than 20 years of experience in nutrition research, lecturing, project management and consultancy services. She was awarded "National Day President's Commendation Medal" for Education in August 2014. She also garnered the inaugural "Teaching Excellence Award" for outstanding lecturing, pedagogical practices and holistic development of students. She regularly acts as a food and nutrition consultant to local and overseas food companies and is also invited to speak at local and overseas conferences/seminars. She is currently the Principal Investigator for five ongoing clinical studies in the area of Glycemic Index, Applied Nutrition and Efficacy testing. She is the Chairperson of Media & Public Relations committee of Singapore Nutrition & Dietetics Association and the Vice-President of the Diabetic Society of Singapore.