Description

Nutrition & Natural Healing Introduction is for you if
♥ You want to feel confident that you're making the right health decisions for you and your family?
♥ You want to learn how to Lose Weight Naturally
♥ You want to learn how to Prevent or Help Cancer Patients to Heal Naturally
♥ If you, or you know anyone with
- Asthma
- Allergies
- Infections such as HFMD, H1N1
- Dengue
- Eczema
- Rheumatoid Arthritis
- All kinds of Skin disorder, SLE
- Lupus
- Any other Autoimmune diseases
- Cancer
- Diabetes
- Stroke
- Heart Disease
- Many other Modern Diseases
And you truly feel for them and want to help them reduce their suffering
Introducing the Nutrition & Natural Healing Introduction Workshop that Gives You Clarity & Confidence in Taking Care of your Health Naturally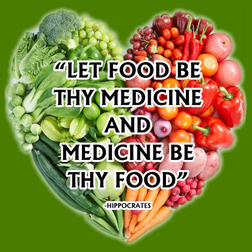 ==========================================
NUTRITION & NATURAL HEALING INTRODUCTION Workshop
4 hours Introduction Course
==========================================
What exactly will YOU learn:
✔ Introduction to Nutrition 101
Nutrition Foundation
Difference between Nutrition and Holistic Nutrition
Nutrition and Supplementation. Is Supplements Necessary?
✔ Natural Healing & Reverse Chronic Diseases Naturally
Using the Proven Scientific Health & Natural Healing Concept by Nobel Prize Winner Dr Linus Pauling
Reverse Cancer Naturally, Chronic Diseases: Diabetes, Stroke, Heart Diseases and Others
How to Support Cancer Patients: Prevention and Cancer Healing
What and How of Natural Healing: 4 Steps Process
=============================================
---► MORE BENEFITS OF ATTENDING THIS WORKSHOP
==============================================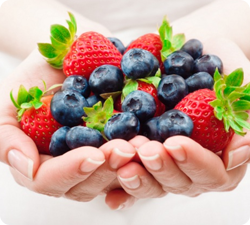 ✔ Be a Better mother, father, individual coz you will be Equipped you with just about everything you need to know to better your health and diet in a simple, organized, and unbiased manner.
No more information overload or confusion.
✔ Have Total control of your health and the power to make the healthiest decisions for you and your family.
✔ Minimize your risk of preventable diseases like cancer, heart disease, and diabetes.
✔Live longer with a greater quality of life
✔ Know MORE about nutrition than most doctors and dietitians, allowing you to be in better control of your health
✔ Finally get the answers to your most pressing health and nutrition questions
✔ Feel great about yourself for mastering the most important thing in your life...your health!
===================
---► COURSE DETAIL
===================
LIVE 3 hour Workshop
Date: 19th May 2018, Saturday
Time: 10am to 1pm
Body Analysis & Health Assessment
Venue: 1 Sims Lane, 1 Sims Building, Level 3, Crown Hall

Admission $5
Inclusive of
✅ FREE Body Analysis & Health Assessment
✅ World Class High Technology Blood Testing Assessment to Check your Level of Health ( Worth $350 )


==============================
How to make Register & Make Payment
==============================
Online Transfer to POSB Savings account 126-562-730
Note once you have made the Online or ATM Transfer
WApp 9728 6046 with your:
- Name
- Transfer Amt
- Transaction Reference No
- Contact No
- Code NNH
========
FOUNDER
========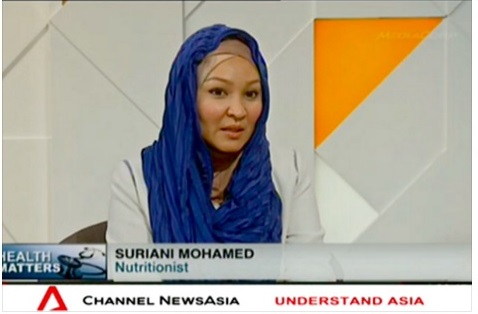 Nutritionist Suria Mohd
Founder of HEAL Nutrition Academy, Anggun International, Shape Watchers, Flat Tummy Detox
Celebrity Nutritionist, Nutrition Expert for Radia, TV and Mainstream Media featured on CHANNEL NEWS ASIA, 16 Episode Talk Show MAINTAIN Program on SURIA TV,
Former Column Writer on Nutrition for National Singapore Newspaper Berita Harian
=================
---► TESTIMONIALS
=================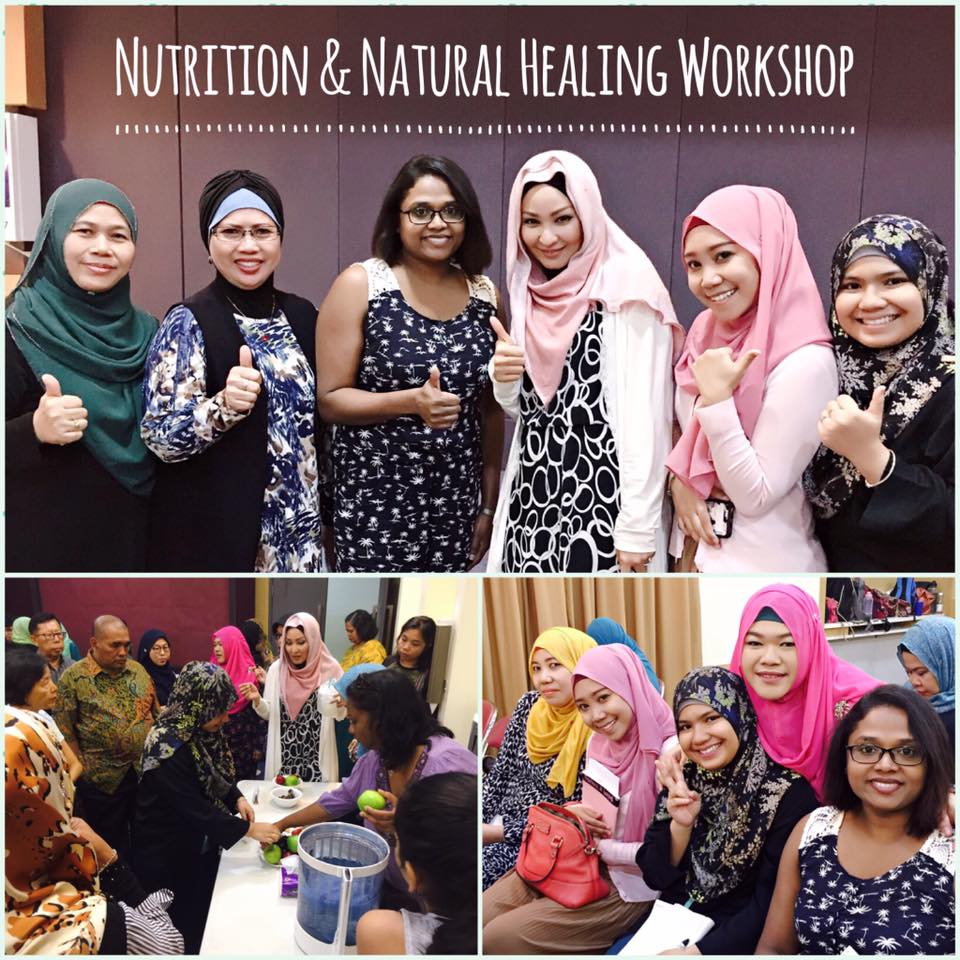 ♥ Thank you to Suria. A well-delivered program, easier to understand our expectation as Weight Management consultants. All the best to all Anggun Consultants. May we uphold Anggun's professional reputation.
~ Asimah, Full Time School Teacher
♥ Suria, I don't even know where to start. During the motivation section, I couldn't believe I could discover something I did not even know existed and plaguing me at the back of my mind. The whole training was tremendously superb and I cannot thank you enough for the amount of knowledge you committed yourself to sharing within that 2 days. Now, I only look forward to do the best and more as a Nutrition & Weight Management
Consultant.
~ Anis Aman, Housewife
♥ I have not attended your program, but I have 'ears'. Heard about how powerful the sessions were and I am very proud of you! You are an evolutionist in weight management! Love you : ) : )
~ Liana, Die Hard Fan & Supporter in our Mission
I started late last year and my biggest challenge at that time was, I totally got no experience in Wellness and how to handle clients. The support I get mainly from Suria her team really helped me a lot...Thanks again :) From then on, my clients grew in numbers. As a Nutritionist and Weight Management Consultant, my main aim is not only to teach my clients how to eat right and to lose weight but to give them the additional support which they really need. I'm feeling very happy and satisfied when they appreciated what we have done to them. I'm currently completing my Diploma.
~ Asfaree, Father of two with Full Time shift work as a Technician turned Fitness Trainer
♥ The role plays and our explanation to class ensure that we really understood whatever we have learnt. Really keeps me on my toes. Good experience and learning methods!
~ Rukiya, full time secretary
♥ Certainly as a boost to becoming a person to help others to loose weight easily. The opportunity to stand in front has definitely left the experience priceless. Can't wait for my session with the future slimmers.
~ Zalehah, Full Time Shift Technical Officer, Mother, Baker
♥ Suria's sessions provide great details and are very interesting. What ever you learn here is never found in any Diploma syllabus or any specific book. You learn what Suria have gone in her life and all her "downloaded" knowledge from her various sources of studies/course. Suria you are our mentor & guidance to an exciting journey in holistic wellness!!
~ Mussy, Full Time Customer Service Executive
♥ The consultant training has made me realise the hidden potential I have in me. The 2 days intensive course have equipped me with the various skills required as a Consultant, with how to eat healthy & etc. The course greatly helps to improve my interpersonal and persuasion skills. Apart from that, it also helps me counter my fear of public speaking.. Overall the course has made me a confident, outspoken and competent person. The organisers have done a great job & I am sure their efforts of training me and the new LAC will pay off. Well done!!!
~ Normah, Full Time Customer Service
♥ The best investment I have ever made to know deeper about Nutrition.
Although I have attended the modules before,I should say that I learnt the most last night. Suria Mohd opened up her heart even more to go deeper into the whys,dos and dont's and most importantly how and what to dos...
Being a Reverse Cancer Naturally Specialist,it is very important for me to keep myself updated about the Nutrition World.This is where I have equipped myself with the best knowledge and I am still in the journey to absorb more.....
It was a full house and I was happy to see that more and more individuals are joining in the mission to educate the world..congratulations to all of you who attended.
What are you waiting for?Are you hungry for the right knowledge but not sure where to go?Join us and you will be amazed by the value shared by Suria Mohd.I promise you it will be life changing
~ Fatema Zakir, Reverse Cancer Naturally Consultant
♥ SLEEPLESS NIGHT!
My very first nutrition class is an eye opener. I was like 'Ya Allah' Why i didn't see or know about all this? Or Maybe I know but I'm just denying it.
Thank you Suria Mohd for reminding why are we here on Earth.
We are on MISSION.
And I have found my life purpose.
~ Siti Nooraini, Marketing Executive
♥ This is the new investment I made. I have always love the alternative ways to improve life eg: massage & essential oil. Never would I think that I would be sitting in a class again to unlearn and relearn.
Introduction class: I thought it would the dry topics:
Learning the definition of carbo, protein, etc...Well I was wrong again.
Well, this is a different format of Nutrition Academy from the previous batches according to my beautiful Nutritionist mentor, Suria Mohd.
Woohoo! So exciting!
Introduction & Homework:
# Books to read
# Videos to watch
# Movies to watch
# People to know
# Companies to know
# Reasons they r in the industries
Lesson learnt on 1st day, they are so many things that I didn't know!
So excited for next week lesson!
~ Zuraini Buang, Founder Sutera Touch Spa
♥ Tonight I attended the first introductory lesson in the Holistic Nutrition Course conducted by Suria Mohd, celebrity Nutritionist.
I am still super charged from all the amazing knowledge she shared and excited because I had an AHA moment during the session.
You know how sometimes you feel lost not knowing what you are here for , well just being in the session and being made aware that we are all specially created and placed on Earth in this most challenging of times ;where people in the same country try to kill each and majority of our food is no longer actually food amongst others, for a purpose and mine I just found was to help spread healing, specifically holistic natural healing .
No wonder I learnt Reiki and no wonder now I am learning this . Instead of jumping right into carbos, proteins and vitamins and what they all do , Suria started by giving us a big picture frame on why we are learning Holistic Nutrition and why its not just about food, its also about being in a state of ease with our emotions, about the subtle programming companies like Monsanto are exposing us to in our lives daily through mediums you wouldn't even think of like music videos for one .
Plus she recommended Louise Hay's "You can heal your life" which was the first book I read that got me started on my holistic journey. I can go on about all the other things I learnt at just the intro class tonight but it would take more than a post .
If you are interested to learn Holistic Nutrition , I would highly recommend this course .
With much love and light,
~ Shammie, Housewife
♥ O....M....G.... We r experiencing an AWESOME AWESOME AWESOME training w info feed that is beyond what we thot we wud be learning just from lesson one! We are here in this Era n Space for a reason...
I am placed in this programme to gain knowledge n apply it in an outreach to create awareness in the community...
☆Awareness Before Change
☆The TRUTH behind commercial f&b
☆Myths Beliefs Conditionings set by commercial trades ☆Subliminal messages fed to the subconscious mind n how it is directing the heart n minds of our GenY ☆Experiencing an Emotion vs Being the Emotion ☆Manifestation of emotions into diseases AND SO SO SO MUCH MORE!!!
~ Sharifah, Education Executive