SEAHRN invites you to a constructive conversation on human rights and peace!
About this event
Nearly two years into the COVID-19 pandemic, Southeast Asia has experienced a plethora of challenges in the field of human rights and peace. Public health emergencies, securitization of societies, and democratic disruptions seem to have impacted governance, political landscapes, and socio-economic dimensions in the region. Furthermore, scholars, and students find themselves at the frontlines of knowledge problematization, creation, dissemination, and advocacy during this trying period. SEAHRN's two-day online Colloquium shall highlight current regional and local issues, as well as academic contributions intending to improve human rights and peace awareness and, more importantly, the lives of Southeast Asians.
Day 1: 28 October 2021 (13:00-17:00 BKK/JKT)
Day 2: 29 October 2021 (13:00-17:00 BKK/JKT)
Join us!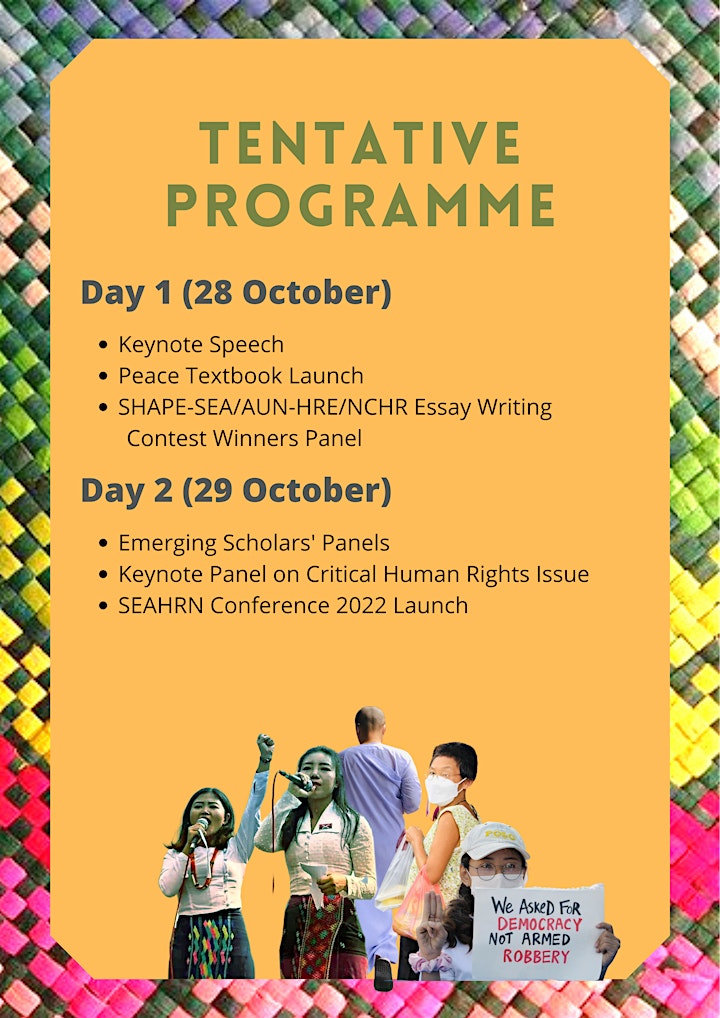 Organizer of Online Colloquium on the State of Human Rights and Peace in Southeast Asia