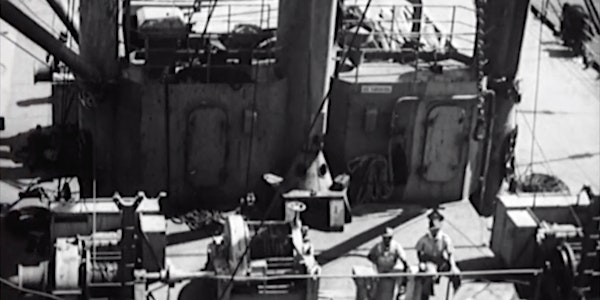 Online Screening: Joris Ivens, Indonesia Calling, 1946
Register to receive the password to view the film.
About this event
This film shows the role trade union seaman and waterside workers in Sydney played in Indonesia's independence struggle after World War II. Comprising different nationalities and races, they united together to prevent the departure of Indonesia-bound Dutch ships that carried weapons meant to bring the Indonesian National Revolution to a halt. The film seeks to distil aspects of the historical context of the events depicted in the film and gives insight to the major re-alignments in the relationship between Australia and Indonesia.
BIOGRAPHY
Joris Ivens (Netherlands) is a documentary filmmaker whose career spanned over sixty years. He filmed more than 50 international documentaries that explored leftist social and political concerns during the 20th century. Named film commissioner in 1944 for the Dutch East Indies, he later resigned in protest over the Dutch's resistance to decolonisation. Among the notable films he has directed or co-directed, there are A Tale of the Wind (1988), The Spanish Earth (1937), and Far from Vietnam (1967). In 1988, Ivens received the Golden Lion Honorary Award at the Venice Film Festival and in 1989, he was knighted in the Order of the Dutch Lion.
___
Selected films from our film programme Third Way / After Bandung, curated by Mark Nash and Vladimir Seput, and originally intended to be screened on-site in parallel with the exhibition Non-Aligned, are being made available to be streamed on our website for limited periods of time.