Description
o you wish to join the modelling and entertainment industry but has no idea how? Here's your chance. Singapore's top modelling agency, Basic Models Management, is recruiting. Come and show us what you've got!
Model Division

Show us your catwalk.
Show us your portfolio if you have one.
Artiste Division
Prepare a 1-minute talent showcase (acting monologue, playing musical instruments, dance, etc...).
Attire
Male: T-shirt, jeans, covered shoes, no makeup, no coloured contact lens, clean shaven, and neat hair.
Female: Tank-top, jeans/leggings, heels (at least 3 inches), light makeup, hair tie, no coloured contact lens, and no fake eyelashes.
Requirements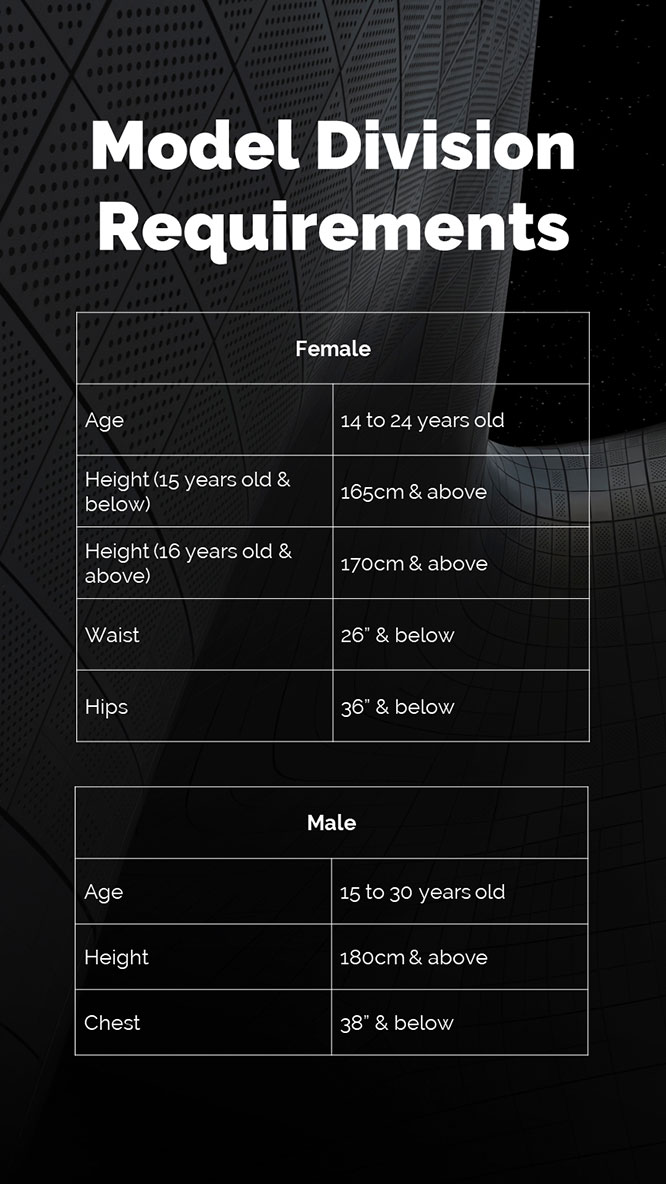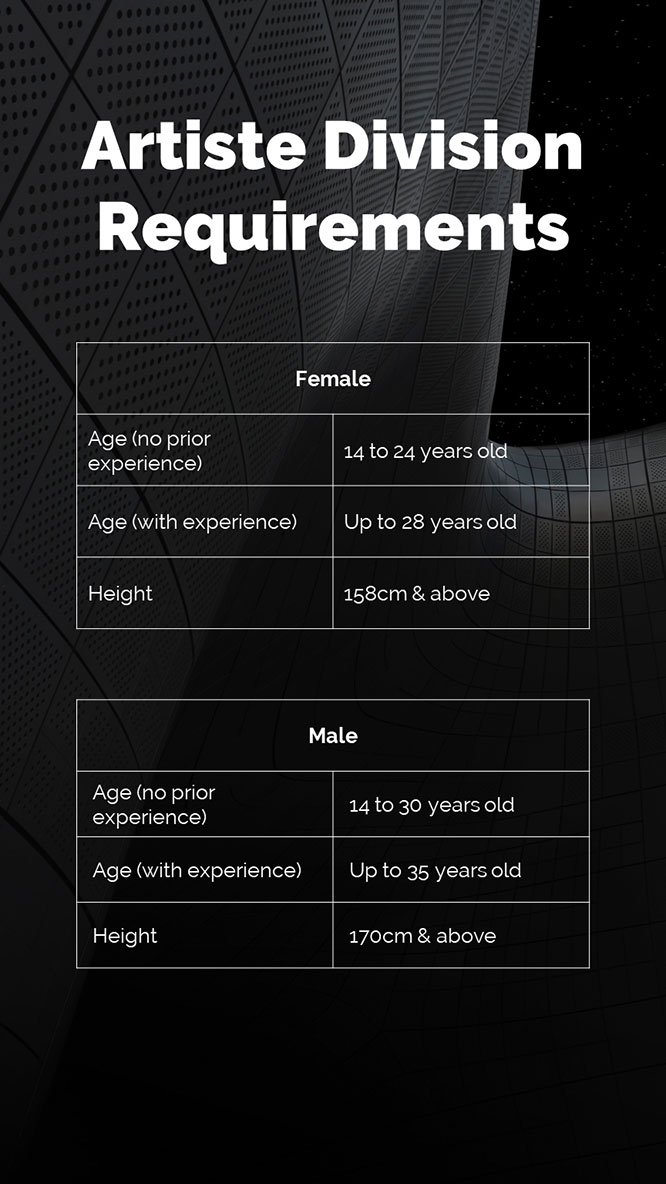 If you are unable to join this audition but would like to be notified of future auditions, sign up for our mailing list here: http://basicmodels.com.sg/be-a-model