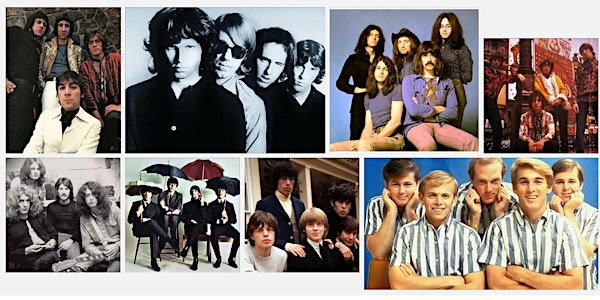 Opium, Sex & Other Drugs: The Rock & Roll Era of the 1960s
Deep Purple, The Who, Led Zeppelin. Barbarella, Lost Horizon and The Pink Pussycat. Ganja, marijuana, LSD. What do they have in common?
About this event
Welcome to Opium, Sex & Other Drugs Walking Tour! This is The Rock & Roll Era of the 1960s! Today, we'll take a walk down memory lane in the drug laden years of the 60s & the 70s. Disco & Rock didn't start with Saturday Night Fever. They started long before that. And they lasted a while, until someone almighty decided that enough is enough. And together with that, we lost our DNA in the Performing Arts arena until today. Can you imagine squeaky clean Cliff Richard was denied entry into Singapore because he had long hair? That was 1973. Those were the heady years of drugs, sex and debauchery – according to some.
I was a good boy. I still am. But, still, I was able to make it to The Lost Horizon at Shangri-La. Joe Chandran & The Xperiments were just intoxicating! The sight and sound of Joe and his band was pure hard rock music. You have no soul if you can walk out of The Lost Horizon unfazed. But alas! We lost it! Even Olivia-Newton John's "Physical" was almost banned - let alone, "Smoke on The Water".
We meet, 6pm at Babarella, Ming Court Hotel on the 16th April 2022 (SATURDAY EVENING). Meet me at The Mother & Child Sculpture. Call me if you don't know what this means. This tour will end at the other end of Orchard Road.
Note:
We do the world wide practice of tipping at the end of the tour.
We also reserve the right to accept or reject habitual No Shows.