Event Information
Location
JTC Aviation Two, Level 3 Seminar Room 690 West Camp Road Singapore 797523
Description
Optimize Your Manufacturing Process with 3D Technologies
With the various technological advancement in the world today, many new and innovative methods such as 3D Printing have appeared. These technologies have help global major players within the Aerospace industry to improve on their design as well as their manufacturing and service workflow. However many are still weary of where to start and also how to go about getting involved in this high value product industry.
On the 18th of October, learn more about the various factors to consider to properly integrate various aspect of 3D technology, such as 3D Printing into your business workflow.

Learn from industries experts the various aerospace application with Additive Manufacturing processes. Learn how ULTEM can be 3D printed and used as part of the manufacturing tool or products. Utilize the technology to further enable your workflow, cutting cost and error, while maximizing the lead time.

See for yourself a live demonstration of CATIA Advanced Surfacing to create various Aerospace components. Advanced techniques in CATIA Surfacing allows easy creation of High Quality, Aesthetically pleasing and Geometrically accurate Surface CAD data. This set of surface data is easily converted into Solid geometry

Feel free to share and ask experts in the 3D industry as we demonstrate the various opportunities possible.

This is an invite-only seminar catered to engineers, designers, and business owners of all levels within the Aerospace industry. Join us for an eye opening session as we bring 3D Printing to the skies.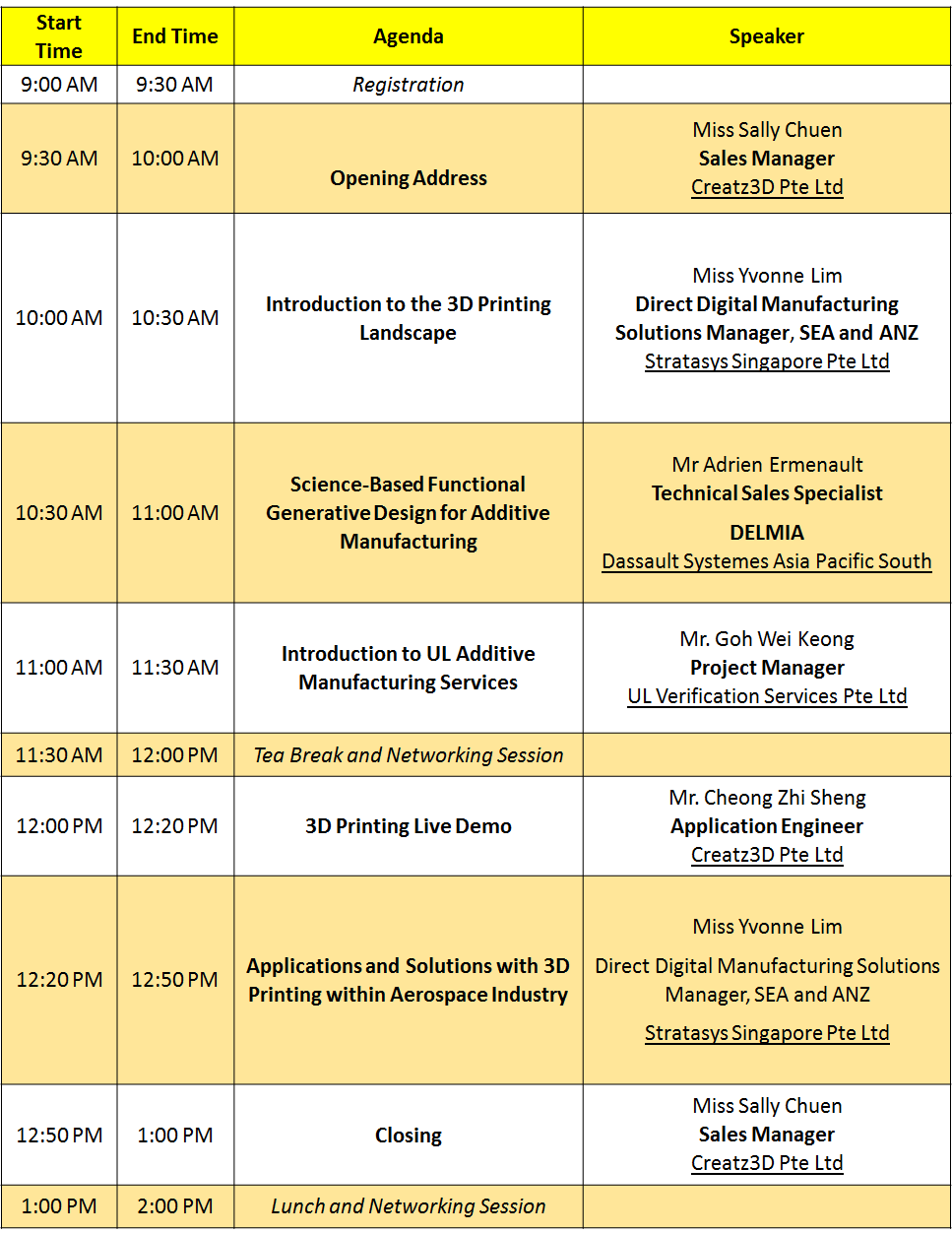 Speakers




Jointly Organized By


Date and Time
Location
JTC Aviation Two, Level 3 Seminar Room 690 West Camp Road Singapore 797523