A brief encounter and a lesson on the forgotten courtesans of East Asia, whose artistic legacies live on in various Chinese artforms.
About this event
This event is separated into 2 parts, please take note of the respective starting time when purchasing tickets.
Part I: Encountering Tang courtesans in early Yanzilou
$40/person (limited to 10 guests)[SOLD OUT]
7 Mar (Sat) | 7pm--9pm
Project Studio #01-02, Stamford Arts Centre
155 Waterloo Street
Pre-registration required (Limited to 10 participants who will stay on to attend the lecture as well)
Poets and scholars feverishly penned poems to catch her eye, while noblemen gifted her with mansions in exchange for an evening of entertainment. The Tang courtesan accepts no ordinary patrons - only those who value her art above the banal things in life. Tonight, the courtesans of Yanzilou will host ten guests fortunate enough to catch their fancy - you may indulge in conversation with them about the fascinating culture of Tang, and take in the sights and sounds of a regular evening in the courtesan house.
Part II: Origins of the Geisha: Women and Art in Tang China (Lecture)
$20/person
Speaker: Mamapan (Hanfugirl)
7 Mar (Sat) | 8pm--9pm
Project Studio #01-02, Stamford Arts Centre
155 Waterloo Street
Pre-registration required
Modern literature, pop culture and even academics often dismiss the courtesans of ancient China as just prostitutes, without exploring their artistic achievements and legacies in a historical narrative dominated by male scholars, literatis, and historians. On the other hand, the Japanese Geishas who were very much influenced by the ancient Chinese courtesans traditions, have been hailed as keepers of Japanese artistic traditions, admired and respected by foreigners and Japanese alike. This lecture will unveil the forgotten origins of geishas in the form of Tang dynasty courtesans, who held contradictory identities of both superstar celebrities and slaves, occupying the liminal space between a muse and a slave, and who were indispensable in the proliferation and popularisation of Tang dynasty literature and arts. You will also see how female entertainers, then as now, were also subjected to objectification and exploitation of their talent, and how history is always repeating itself.
DRESSCODE
As no shoes are allowed within the space and attendees will be seated on carpeted flooring, please dress comfortably with easy-to-remove shoes.
ACCESSIBILITY
Please inform the organiser beforehand via email (hanfugirl@gmail.com) if you require special assistance and access to and at the venue.
PHOTO & VIDEO ADVISORY
Please note that photos and videos of you may be taken during the event for internal reporting, external publicity and marketing purposes. Do let us know if you do not wish to have photos or videos of you taken at the event.
Please also note that no outside photography or videos are allowed in the space unless special arrangements with the organiser of the event have been made beforehand.
HEALTH & SAFETY ADVISORY
Finally, if you/your family have just returned from China, Daegu City, or Cheongdo County (South Korea) within the last 2-3weeks before the lecture date, and would really like to attend this lecture but unable to because of LOA, self-quarantine or quarantine measures, please write to me (hanfugirl@gmail.com). I will consolidate the requests and if sufficient requests I could always do another one for those who missed out when this whole thing blows over! You won't lose out because of you being socially responsible!
In light of the current COVID-19 virus situation, we would like to assure you that the Hanfugirls Collective is taking precautionary measures in ensuring all of our well-being.
As such, we would like to advise that anyone who is feeling unwell, placed under Leave of Absence (LOA), quarantine or have recent travel history to China, Daegu City, or Cheongdo County (South Korea) in the last 14 days to wait for the next run of the talk instead and to refrain from attending this coming one. You can email me at hanfugirl@gmail.com to be put on the email notification for the next run.
We also regret that we would not be able to have you join us at the talk if you turned up unwell.
CANCELLATION & REFUND
Tickets sold are not refundable or exchangeable unless there are special circumstances. Please write to hanfugirl@gmail.com at least 12 hrs before the event with relevant supporting documentation for such requests. It will be done on a case-by-case basis.
We regret that we would also not be able to refund the Eventbrite processing fee for this event.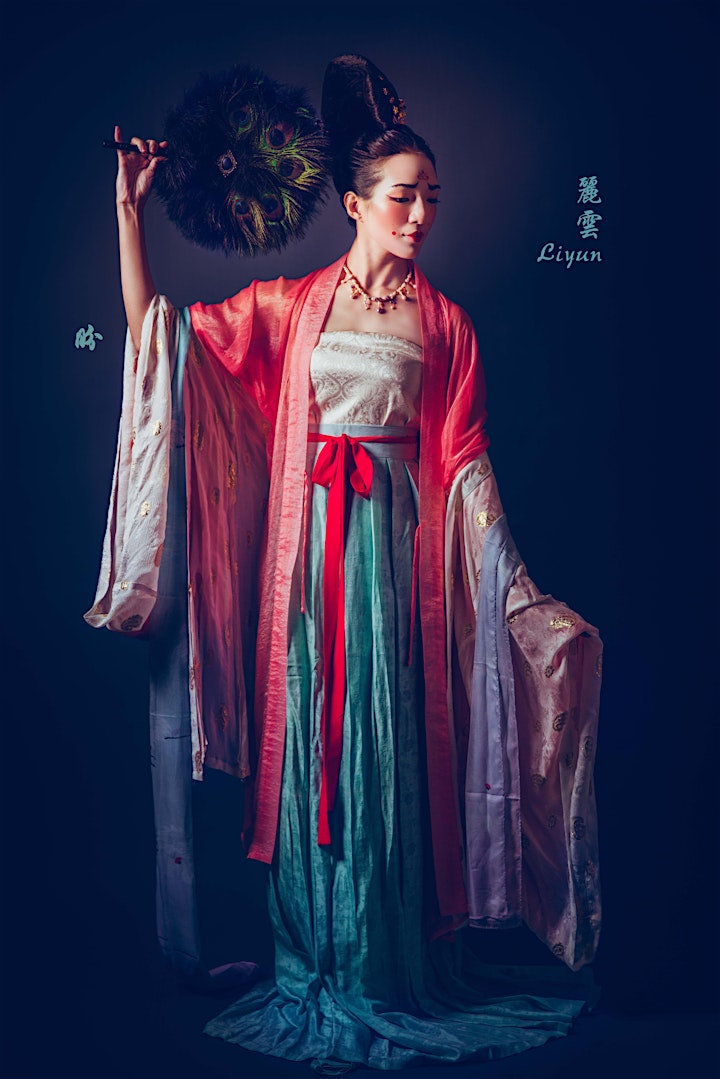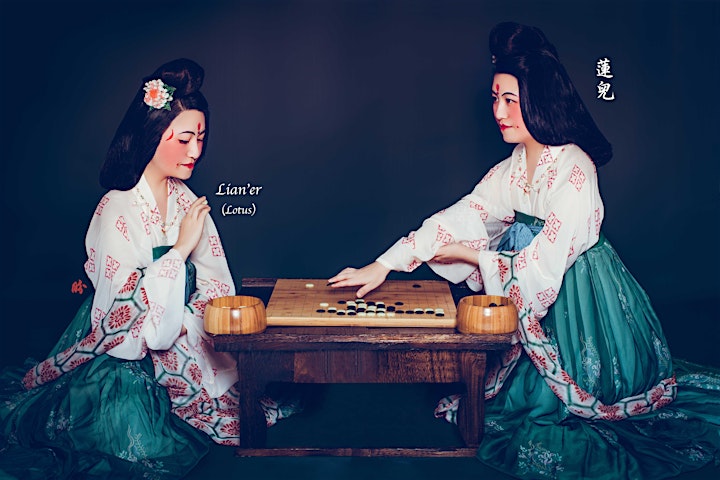 Organiser of Origins of the Geisha: Women and Art in Tang China
The Hanfugirls Collective seek to re-examine and re-present the authentic Chinese cultural experiences and educational programmes. Focusing on female empowerment, the group's content will focus on female experiences, identity and representation in history, including concepts of Chinese femininity, role and rights of women in ancient China, courtesan narratives and of course, what fashion, make-up and accessories meant for an ancient Chinese woman.