Description
Due to overwhelming response, we are re-opening our overseas university fair in July!

Calling all students!
Thinking of studying in Australia, United Kingdom, Ireland or Malaysia? Join us at one of Singapore's largest Overseas University Application Fairs!
---
WHAT can you find at AUG Overseas University Application Fair?


---


WHAT should you bring along?
Original education certificates and transcripts

A copy of your passport

Lots of questions about overseas education!
---
WHO should attend this event?
1. Students who have completed Bachelors degreee
Find out how postgraduate courses can advance your professional development or broaden your current skill set.
2. Students who have completed Singapore GCE 'A' Levels
Specialised 'A' Levels booth for parents and students to find your best university options and pathways after Junior College.

3. Students who have completed Secondary 4 (IP Stream, N Level or O Level)
Specialised Foundation Booth for parents and students to understand the different options available beyond the traditional A Levels, Polytechnic or ITE route.

4. Students who have completed Polytechnic Diploma
Enquire about your desired course and submit applications to Australia and UK universities for Sep 2019 / 2020 intakes!

5. Students who have completed ITE Certificate
Understand the requirements to enrol in a foundation or diploma program overseas!
6. Students currently serving National Service
Applications for all Universities are open for 2020 and 2021 intake. Receive an offer before your National Service and secure your spot in university!


---
AUG University Partners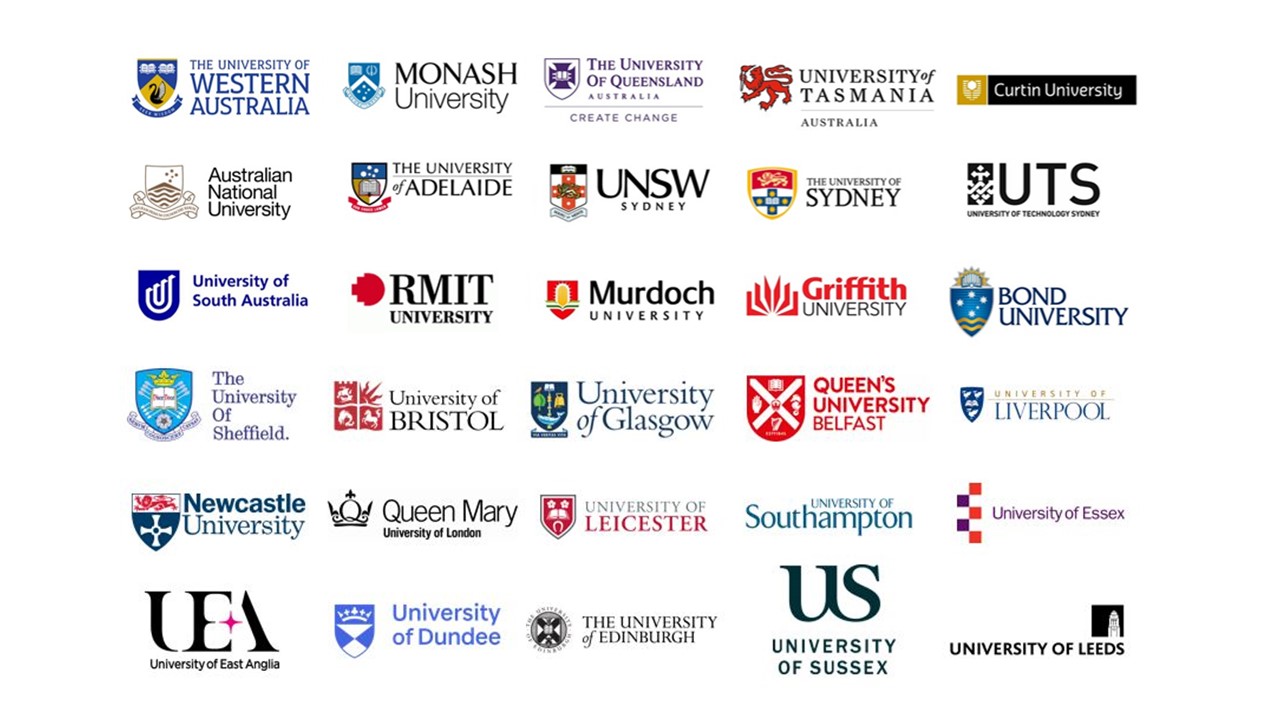 and many more...


Popular courses available:
Medicine, Dentistry, Biomedical Science, Biological Science, Genetics, Health Sciences, Physiotherapy, Occupational Therapy, Speech Pathology, Clinical Psychology, Clinical Audiology, Business, Marketing, Advertising, Management, International Business, Commerce, Finance, Economics, Finance, Taxation, Actuarial Science, Computer Science, Data Analytics, Data Science, Civil Engineering, Aerospace Engineering, Mechanical Engineering, Electrical and Electronic Engineering, Physics and more!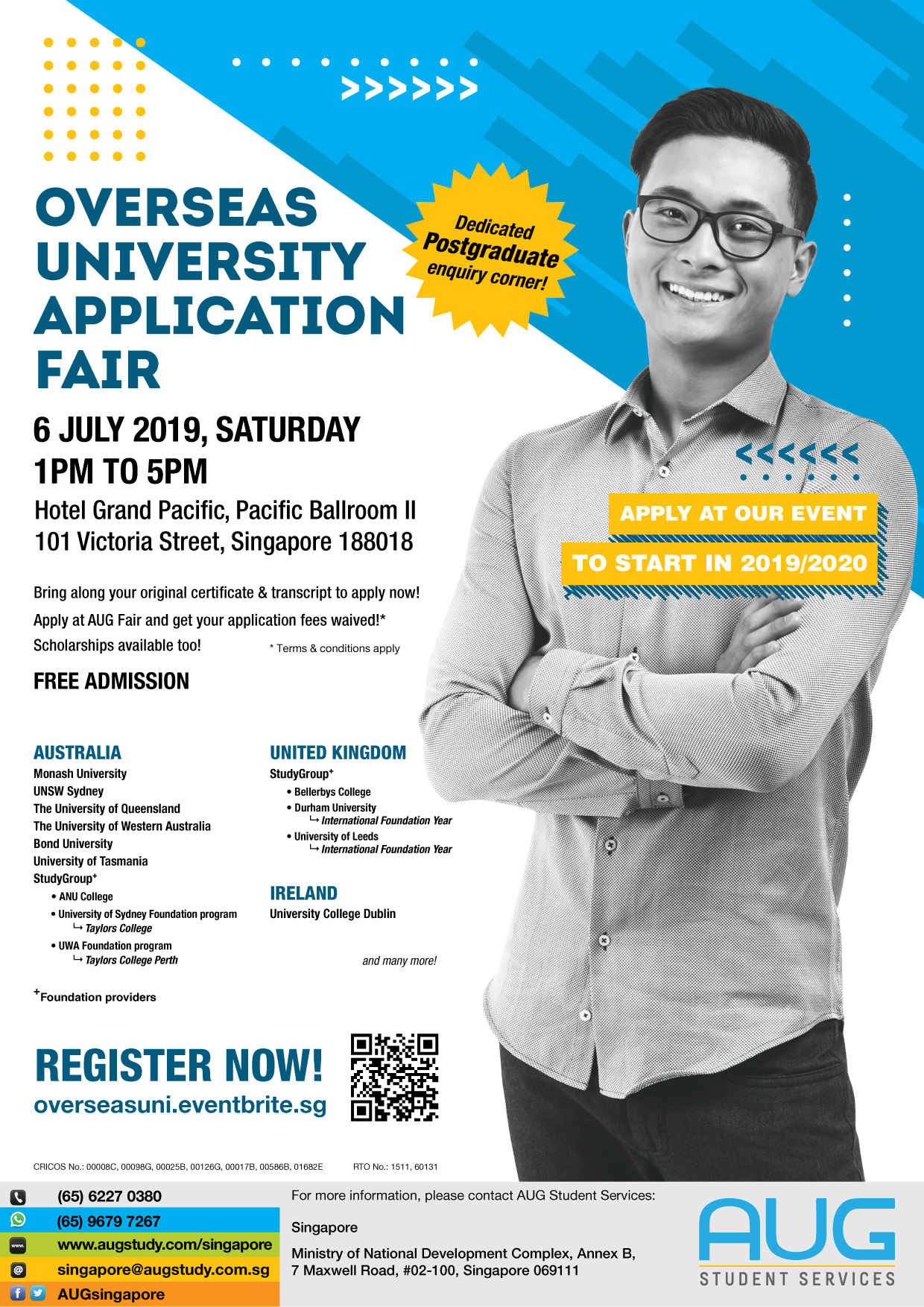 ---
REGISTRATION TERMS & CONDITIONS
By registering for the seminar, you will be automatically-included in AUG's mailing list to receive informational and promotional content related to AUG Student Services Singapore. We respect your privacy and will keep your information confidential; we will not disclose it to any third party without prior written consent from you. However, if you do not wish to receive any informational and promotional content related to AUG, you can unsubscribe from the mailing list upon receiving the first email. Please note that you will still receive information on the current event that you have registered for. We reserve the right to amend the terms and conditions.