Panel with Lean/Service Design Experts by Service Design Portugal [Webinar]
About this Event
In short, service design is the application of design practice to the improvement or creation of services, both digital or face-to-face.
Service Design Portugal is a community to leverage the role of Service Design locally, by using the same foundations that have been empowering it as a transformative discipline, globally: being holistic, multi-disciplinary, participative and integrative.
Speakers to be announced soon.
NEXT EVENTS:
For the list of all our next events, please access here: http://stayhomekeepgrowing.pt/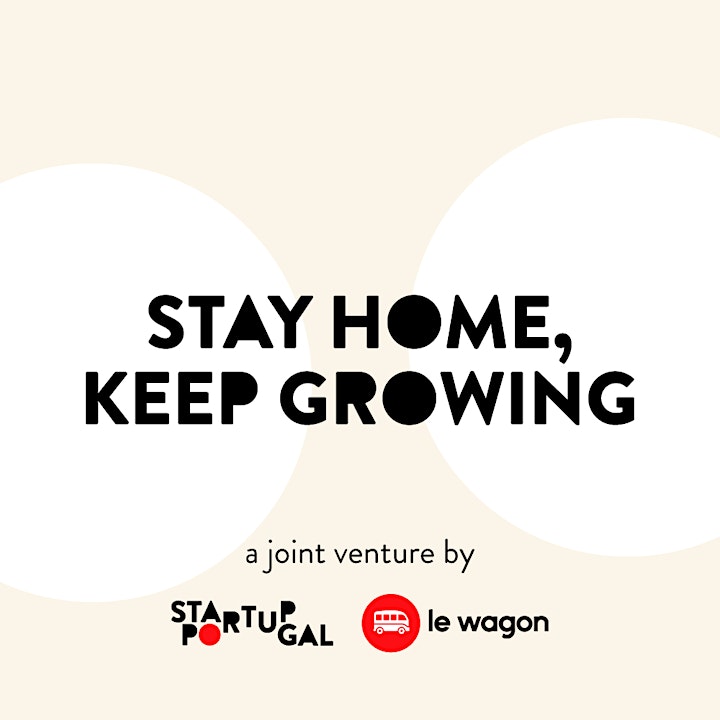 STAY HOME, KEEP GROWING
This is our motto for the next days. This partnership between Startup Portugal and Le Wagon aims to keep good content flowing, despite all the in-loco events being canceled due to the impact of the current, and governments asking us to stay home as much as we can.
Stay Home, Keep Growing offers periodic webinars, workshops and talks with different topics of interest to those who are part of this ecosystem, such as entrepreneurship, innovation and technology. All content will be spread through our partners live and free of charge.
This is not the time to be physically present at coworking spaces, associations, or innovation hubs. But it is the perfect time to make the most of your time home, the mind sane and businesses growing.
#stayhomekeepgrowing