Parenting By Design - Different Children, Different Needs

Saturday, May 6, 2017 from 9:00 AM to 11:00 AM (Singapore Standard Time Singapore Time)
Event Details
Declarations :
PTA has decided against the online payment offers by Eventbrite as we do not wish to pass on their imposed ticket surcharges to you. As such, please ignore the term, "Free" under Ticket Information which is unavoidable due to technical limitation.

For ticket price payable, please kindly refer to the information on each respective ticket type.

If you registering for your spouse, kindly enter exact name of the attendee as ticket(s) bearing identical name will deleted automatically.
Parenting by Design – Different Children, Different Needs 
by Mr John Kok Heng Kwai
Resource Speaker, Family Education 
---
Parenting can be one of the most rewarding experiences in life. It can also be one of the most challenging endeavours that parents embark upon. Good parenting does not just happen, good parents work at it as they recognize that each child is unique.
At this workshop, you will gain insights on how to effectively motivate your child to learn and excel based on his/her distinct personality. The learning outcomes are:
To adequately recognize the profile of individual parent-participant

To adequately recognize th

e profile of their child
To know how to confidently apply the right interactions with their child
To articulate and adapt their parenting style that suits their child's personality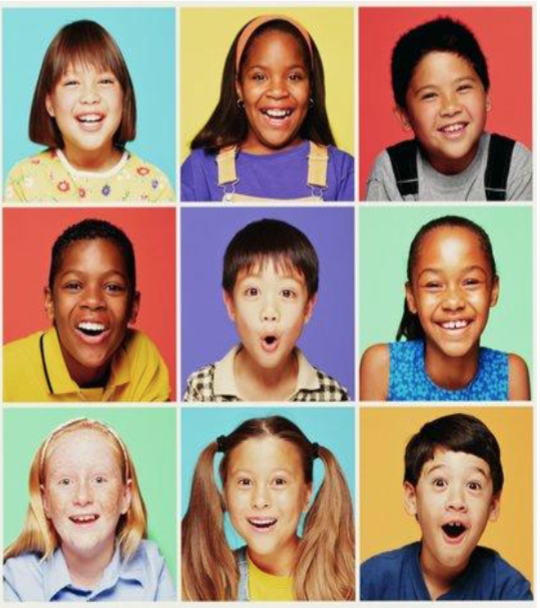 Event Details:
Date

6 May 2017 (Saturday)

Time

9:00 - 11:00am

Venue

LT2 @ RVHS

Admission Charges

RV Parent (PTA member)         - FOC

RV Student                                 - Not applicable, only for parents

RV Parent (Non-PTA member) - $6 per person

Guest of RV Parent                    - $10 per person

Please make payment at the reception desk on the day of the event.

Online Registration

https://2017elpt.eventbrite.sg

under "Ticket Information", submit confirmed numbers of attendees before the stated "END" date
We look foward to your active participation.
Warmest Regards,  
RVH PTA EXCO
Speaker's Profile
John graduated from NUS BBA (Honours, Second Upper) in 1996. He obtained his Teacher's certificate in 1998 PGDE in MOE (SPE). 
In 2002, John left MOE to join a non-profit multi-national organization which reaches out to the poor and needy in neighbouring countries, travelling to India, China, Cambodia and Thailand. During that period, John led small teams of youth and adults on short term mission trips and conducted activities like language training classes, providing medical care, conducting sports training as well as helping in menial tasks like farming. 
John is a resource speaker for Family Education service providers like TOUCH Family Services, Fei Yue Community Services, C.A.F.E, Oikos.community@SengKang, Focus on the Family, Families for Tomorrow and FILOS Community Services. He has conducted family bonding time for child care centres and churches. He has also been conducting parenting talks and workshops, interactive workshops on "familV' topics to schools, public and lunchtime talks in companies as well as book fair. In addition, he has conducted training in schools in various life skills, debating skills, personal grooming, learning skills and leadership programs. He has also given advice to missionaries on starting family education centre in an Asian country and the approaches needed. 
John has been working with and amongst youths and teenagers for more than 20 years. He has accumulated invaluable experiences through the close interactions with many of the teens he has worked with, ranging from the affluent to the needy and from the high achievers to the at-risk children. He continues to give tuition to several youths and teenagers as well as go on seasons of relief teaching in various schools to keep abreast of the trends and temperaments of the youth and teen culture. He is also in constant contact with parents of children of various ages to get a feel and an understanding of the challenges they face daily. 
John is passionate about helping people build stronger relationships with their loved one.
Have questions about Parenting By Design - Different Children, Different Needs?
Contact RVH PTA
When & Where

RVHS LT2
6 Boon Lay Ave
Singapore, 649961
Singapore

Saturday, May 6, 2017 from 9:00 AM to 11:00 AM (Singapore Standard Time Singapore Time)
Add to my calendar
Organizer
The RVH PTA recognises the importance of parents' participation on the learning journey of their teens. We believe we can complement and enhance the roles of parents in the following ways:
Engagement– The PTA serves as a networking platform for parents to provide mutual support while connecting with the school.
Enrichment– The PTA is also a platform for parents to improve their parenting skills so they can better understand and support their teens.
Support – The PTA supports the school in providing RVians with a holistic education.
PTA 给予您另一个了解您孩子成长的渠道, 她是一个让家长参与,学习和交流的平台。一人计短,众志成城。加入PTA 的大家庭,成为孩子成长过程中的良伴。