Description
There are many career paths in life science, each with its own set of challenges and rewards. In conjunction with International Women's Day, Biotech Connection Singapore (BCS) and Singapore Women in Science (SgWIS) jointly present our next panel discussion event - Paths to Excellence - Celebrating Journeys in Life Science.
Join us as we bring together a diverse panel of female speakers who have succeeded in different ways. From conducting impactful research in academia, or starting a life science company as an entrepreneur, to creating a blockbuster product in industry, the career stories of these women will be showcased in a panel discussion to provide inspiration to the rest of us still seeking our own career paths.
Event Details
Venue : Breakthrough Theatre, Matrix Level 4, 30 Biopolis Street, Singapore 138671
Date & Time : Thursday, 8 March 2018, 6:30pm - 9pm

6:30 - 7:00pm Registration
7:00 - 7:10pm Introduction of BCS and SgWIS
7:10 - 8:10pm Panel Discussion
8:10 - 8:30pm Q&A
8:30 - 9:00pm Networking (Dinner and wine will be provided)
Panel Moderator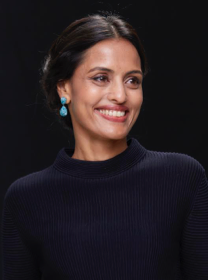 Reshmi RAJENDRAN, Ph.D., MBA, MPA
Director of Life Science and Healthcare
Budding Innovations
Trained as a scientist (PhD, NUS), business person (MBA, INSEAD) and administrator (Masters, Public Administration), Reshmi enjoys leading transformation at the interface of technology and commercialization. She has extensive experience in medical imaging techniques and has worked in various areas of clinical research. Reshmi has more than 20 highly cited scientific publications in medical imaging, trace elemental analysis and free radical research. She also has keen insight in various aspects of business development and transformation, including operational strategy, consumer insights, commercial development and regulations. Reshmi has set up and built the life sciences portfolio of Budding Innovations (BI) to bring on board most of the major Fortune 500s, mainly in the consumer care and pharmaceutical space as well as built product and process innovation methodologies that are unique to BI. Apart from innovative technologies, Reshmi is passionate about children's rights and works for various global causes, such as UNICEF in India and the SOS Children's Village, Philippines. She is also the face of INSEAD's Limitless Campaign that celebrates 50 years of women at INSEAD and champions women's rights through this and other related activities.
Panelists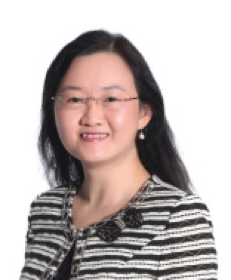 Siew Hwa ONG, Ph.D.
Chairman of BioSingapore
Director & Chief Scientist, Acumen Research Laboratories
Siew Hwa is the serving Chairman of BioSingapore and a council member of both the SMF (Singapore Manufacturing Federation), as well as the Biomedical and Health Standards Committee under the Singapore Standards Council (SPRING Singapore). She is also an adjunct Assistant Professor at the Yong Loo Lin School of Medicine, National University of Singapore. Siew Hwa is highly experienced in multiple fields, including cell and molecular biology, genetics and genomics, as well as companion diagnostics and drug product development. Having transitioned to a career in the pharmaceuticals industry, she has worked both locally and in the US, and has subsequently founded a local molecular diagnostic company. With more than two decades' experience in academia and the industry, Siew Hwa has an impressive track record of translational and clinical research, innovation in biomedical products, and technology commercialisation, including licensing of IP (intellectual property) and strategic partnerships. She has obtained several patents in areas such as sepsis biomarkers and methods for cancer diagnosis.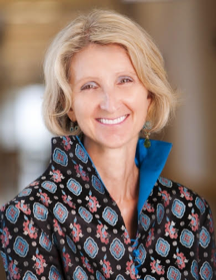 Linda J. KENNEY, Ph.D.
Principal Investigator
Mechanobiology Institute, National University of Singapore
Linda is a Principal Investigator in the Mechanobiology Institute (MBI) at the National University of Singapore. She obtained her PhD in Physiology and Biophysics at the University of Pennsylvania. Linda has been an active member of the American Society of Microbiology, serving on its council and as a Group Representative, where she was very involved in the programming of many of its General Meetings. In the Biophysical Society, she has served in many capacities, including a four-year term as Treasurer. In 2014, she was awarded the Distinguished Service Award by the Society for initiating a new subgroup in the field of Mechanobiology. Linda is committed to the enhanced participation of women in science and was a founding member of the WIS committee at MBI. In 2018, she was elected to the American Academy of Microbiology.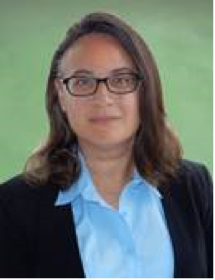 Julie OLSZEWSKI
Executive Director of Global Innovation Hub,
MSD International GmbH
Julie began her career 25 years ago in Merck, US as a scientist doing basic research on inflammatory diseases. As her interest in data generation and management for in-vivo experiments and clinical studies grew, she advanced her career in Clinical Development. Since then, Julie has taken on various global and regional leadership roles in Information Technology and Product Development across different countries, primarily in the US, Belgium, China, Japan and Singapore. Julie established MSD's Global Innovation Hub with an investment of S$8 million in state-of-the-art technologies that aim to harness digital innovation for better healthcare. In addition, she spearheads partnerships with local start-ups and universities to develop emerging fields of data science and cyber security with the dual objectives of developing the local talent pool in Singapore and improving the healthcare ecosystem. Julie also seeks out opportunities to connect with people from different walks of life, where diversity and cultural uniqueness play an integral part in innovation.
Co-organizers: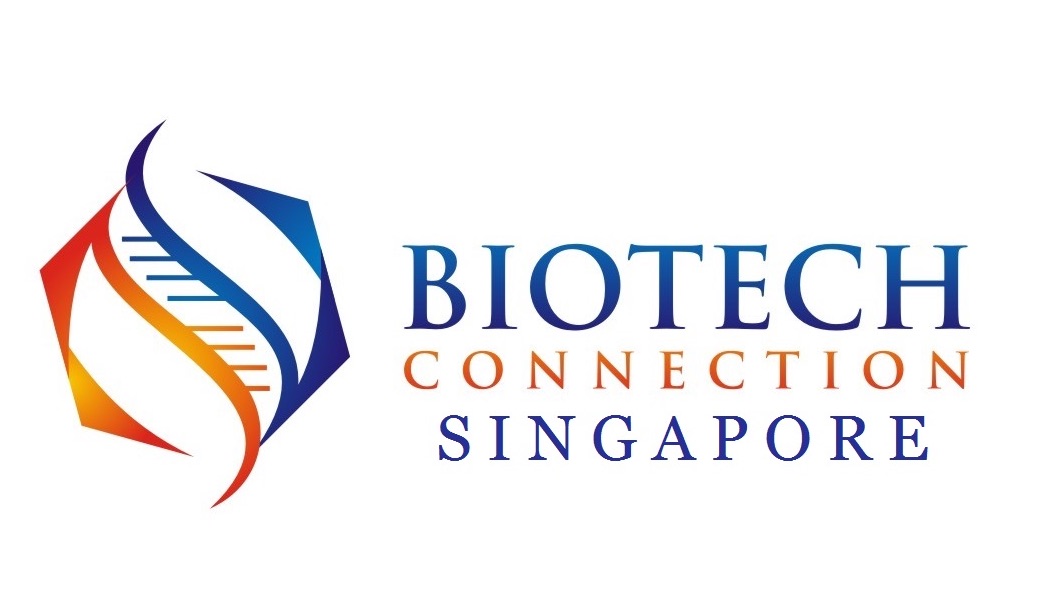 Biotech Connection Singapore (BCS) is a non-profit organization that aims to promote life science entrepreneurship in Singapore. Established in 2014, BCS is the Singapore chapter of a global network, with chapters in biotech hubs such as San Francisco, Boston, and Los Angeles. BCS serves as a platform to foster interaction between academia, industry and business in the biomedical and healthcare fields. We connect innovators with industry resources to develop ideas into successful commercial products. We engage our growing community of members by organizing educational events, providing consulting services and enabling communications to our members at large.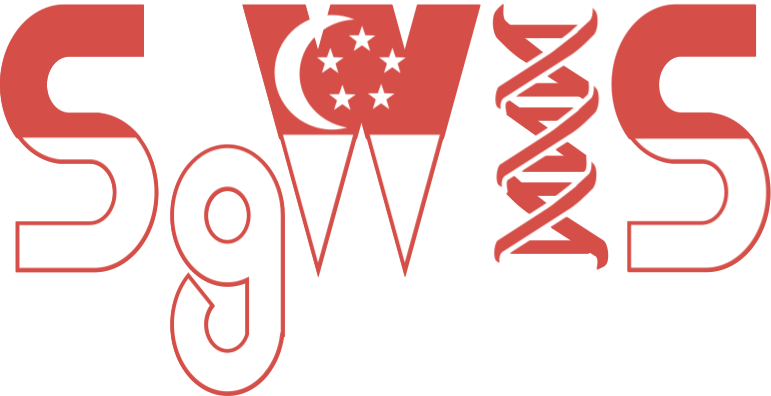 Singapore Women in Science is a non-profit organization for women working (or desiring to work) in any capacity in the field of science, whether as active researchers, managers, service providers, science communicators, or any other science-based role. The aims are to recognize and learn from inspiring women in the field as well as from each other, and to develop a strong network. Current activities include monthly talks, followed by networking sessions.
Sponsors:
Product sponsor: