Event Information
Location
Outram Park MRT Station (TE17)
13 Outram Road
Singapore, 169080
Singapore
Most Asians aren't sure how and when the Peranakan Culture started. We will deep dive into the topic and trace its origins...
About this event
We will take an in-depth look at the Peranakan Culture in Singapore. See its association with our nearby neighbours Melaka and Penang. Trace the origins of its beginning to the end – or is it the end? It is an entertaining look into the history of the Peranakan Culture (its perks and quirks surrounding this ever-popular culture).
This is a pleasant walk along Neil Road and Blair Plain. We'll try and see if it is indeed Princess Hang Li Po who sets the Peranakan Trail ablaze or did it slowly evolve over a period of time. Some will argue that the Peranakan Culture is very much alive. And some will argue it is but an attempt to cash in on its popularity. Whichever way we look at it, we must agree that the TV series "The Little Nonya" really did re-ignite the Peranakan Culture – albeit much in a commercial way. But it is true that no one would really celebrate the real 12 days of a Peranakan Wedding. It was, (and still is) simply too complicated with too much taboo and then some!
Whatever we do, we must not lose the flavor of Peranakan Cuisines – and, if only we can bring back the Peranakan Fashion as we did the Peranakan Cuisines! We meet at Outram Park MRT, (Exit G at Ground Level), 9am to 12pm on the 16th May 2022 (MONDAY – VESAK DAY).
Note:
We do the world wide practice of tipping at the end of the tour.
We also reserve the right to accept or reject habitual late cancellations and No Shows.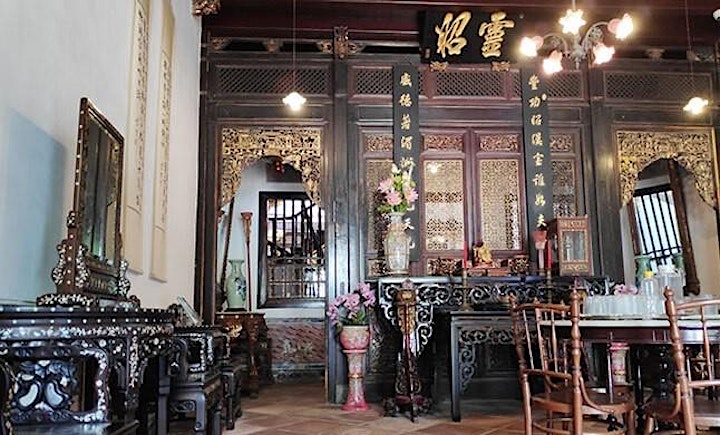 Date and time
Location
Outram Park MRT Station (TE17)
13 Outram Road
Singapore, 169080
Singapore