About this Event
What's In It For Me?
Created to maximise your potential and boost your employability, this course offers a complete set of step-by-step guidelines to walk you through the entire process of finding the right job and thriving at it.
Personal Branding for Career Advancement Course participants will learn how to set their personal career goals and how to fulfill them with dressing styles that attract professional success and communication and behavior standards that build worthwhile relationships across the entire hierarchy.
Create a personal brand that people love to be around, stand out from the crowd with your social etiquette and make excellent impressions at job interviews every single time!
Course Content
Ready, Set, Go!
Creating a Resume and a Portfolio
Sourcing for Job Opportunities
Dressing for Success
Preparing for and Attending Interviews
Demonstrating Social Etiquette
Course Objectives
1. Set personal career goals based on personal competencies.
2. Develop a career plan to achieve personal career goals.
3. Create a resume.
4. Select and apply job opportunities that best match personal competencies and career goals.
5. Anticipate questions and prepare answers for a job interview.
6. Demonstrate personal care & hygiene, and social etiquette skills at a job interview.
Who Should Attend?
Professionals seeking to improve themselves for enhanced business / career success
Team Of Consultants :
Jill Lowe Team is an inspirational group of award winning trainers with over 34 years of experience working with diverse industries to bring the best out of every potential.
Since 1985, Jill Lowe has run this Singapore-based brand and image company with links to Washington, London and Shanghai.
Course Code : CRS-Q-0039851-ES
Eligible for Claim Period: 27 Aug 2019 – 26 Aug 2021
(Eligible for SkillsFuture Mid-career Enhanced Subsidy, SkillsFuture Credit)
Dates of next Intake :
1-2 October ( Thurs & Fri)
4-5 November ( Wed & Thurs)
2-3 December (Wed & Thurs)
Training Duration: 2 days (16.00 hours)
Group size: up to 20 pax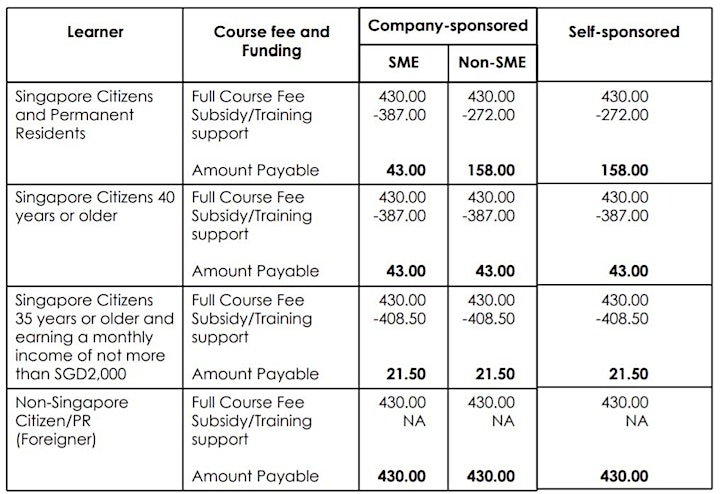 Consent To Use Your Personal Data
The Personal Data Protection Act (PDPA) establishes a data protection law that comprises various rules governing the collection, use, disclosure and care of personal data. It recognises both the rights of individuals to protect their personal data, including rights of access and correction, and the needs of organisations to collect, use or disclose personal data for legitimate and reasonable purposes.
Effective from 2 January 2014, organisations have to check the Do Not call (DNC) Registry before conducting telemarketing activities.
Under the PDPA's DNC provisions, circle4mummy does not need to check the DNC Registry before sending telemarketing messages (such as promotions and updates on new product offerings and services) if circle4mummy has received your clear and unambiguous consent to be contacted for telemarketing.
You would like circle4mummy to contact you for such marketing, advertising and promotional purposes via the voice call, SMS and Fax, overriding any DNC registration.
You understand that you are entitled to withdraw your consent for the collection, use and disclosure of your personal data at any point of time by notifying circle4mummy at circle4mummy@gmail.com in writing.