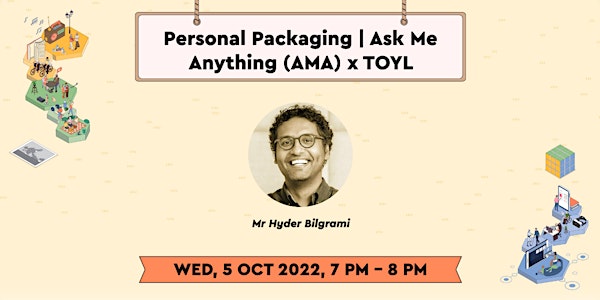 Personal Packaging | Ask Me Anything (AMA) x TOYL Celebration
Discover the keys to creating a good first impression.
When and where
Location
library@harbourfront (Programme Zone 1 & 2) 1 Harbourfront Walk VivoCity #03-05 (Lobby F) Singapore, 098585 Singapore
About this event
Although the adage 'don't judge a book by its cover' comes from a place of good intentions, it is undeniable that first impressions matter. How you look and present yourself for the first time can often drastically change the outcome of the interaction – good first impressions create opportunities that would otherwise remain unavailable.
In this session, hear from Hyder Bilgrami, a communications expert, as he discusses the impact that your every action can leave. Find out how professional dressing has changed through the years, evolving to accommodate a range of styles suitable for varying degrees of formality. Learn how to be a networker who presents a positive image and you will be on your way to leaving a lasting impression at your next event!
How can we make the journey of ageing a better one? By reconnecting to our past, examining our present, and striving towards the future, we will reimagine how this voyage can be made more gratifying. Join us to connect with gerontology experts and community partners as we delve into facets of ageing like caregiving, gerontechnology, lifelong learning, and physical and mental well-being.
Jointly brought to you by the National Library Board (NLB) and Singapore University of Social Sciences (SUSS).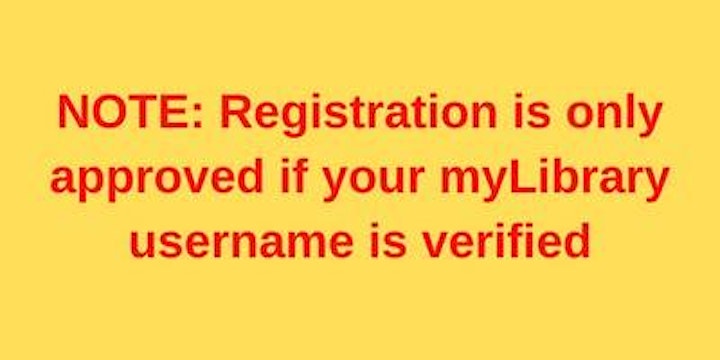 Important Notice 
This programme/event is open to members of the National Library Board, Singapore. Please ensure you have your myLibrary username on hand before proceeding with the registration. If you do not have a myLibrary username, you can create one here: https://account.nlb.gov.sg/. 
About the Speaker
Hyder Bilgrami is a strategic communications and media professional with over 18 years of work experience in multinational corporations across the globe. Hyder has led communication and sustainability campaigns for a wide array of industries, such as telecommunications, broadband, television, and fast-moving consumer goods. During the course of his career, he has amassed numerous global awards. Currently, Hyder advises and mentors start-ups on the communications aspect of business.
About 'Ask Me Anything'
Ask Me Anything (AMA) puts a new spin on conventional question-and-answer formats. AMAs feature experts with specialised knowledge or skills from different fields, who address a wide array of questions, ranging from the serious to the light-hearted. As such, AMAs offer a more casual yet encompassing learning experience.
Unsure how to register for our programme?
 Refer to these guides for more information.
Please note the following: 
All participants are required to register for a ticket. Each ticket admits 1 person only. Please present your ticket when you enter the library and the event venue. 
Arrive 10 mins before the session commences. Seats of late attendees may be given to those in the waitlist. 

NLB reserves the right to deny entry to participants who do not abide by the ground rules. 
Please note that photos and/or videos of this programme and its participants may be taken.