Description
A global shift in the technology sector has been underway. Decades ago, China was viewed as a mere imitator in the technology world. Following years of government commitment, sustained economic growth and high education investment, China has moved from imitator to innovator, and is already leading the world today in fintech, biotech, artificial intelligence and machine learning.
Join our fireside chat on 3 April (Tuesday), as we delve into insightful perspectives on China's tech investments scene with Jixun Foo, Managing Partner of GGV Capital, with over 15 years of experience in venture capital investing in many of China's tech giants including Baidu, Didi Chuxing and Youku-Tudou.
Date: 3 April 2018
Time: 4:00pm – 5:30pm
Venue: 32 Carpenter Street, Singapore 059911
Programme:
4:00pm – 4:30pm: Registration
4:30pm – 5:15pm: Fireside Chat
Speaker: Jixun Foo, Managing Partner, GGV Capital
Moderator: Steve Leonard, Founding CEO, SGInnovate
5:15pm – 5:30pm: Q&A
Speaker: Jixun Foo, Managing Partner, GGV Capital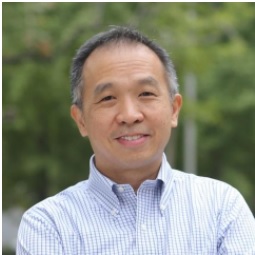 Jixun is a Managing Partner at GGV Capital, having joined the firm in 2006. He has more than 15 years experience in venture capital investing and has worked with many successful entrepreneurs. Jixun focuses on the online travel, mobile transportation, and on-demand service sectors. Jixun has led GGV's investments in Qunar (NASDAQ:QUNR), Youku-Tudou (NYSE:YOKU), UCWeb, Didi Chuxing, Mogujie-Meilishuo, MediaV, and currently serves on the boards of Aiwujiwu, GrabTaxi, Tujia, Douguo and Diandian Yangche. Jixun played a critical role in many key strategic mergers and acquisitions, such as those of Youku-Tudou (first ever multi-billion dollar tech merger in China), Baidu/Qunar, Ctrip/Qunar, and Mogujie/Meilishuo.
Prior to joining GGV Capital, Jixun was a Director at Draper Fisher Jurvetson ePlanet Ventures, where he led investment efforts in Asian companies such as Baidu (NASDAQ:BIDU). Prior to DFJ ePlanet, Jixun headed up the Investment Group under the Finance & Investment Division of the National Science & Technology Board of Singapore (NSTB), and was previously a R&D project group leader at Hewlett Packard. Jixun graduated from the National University of Singapore with a First-Class Honors degree in Engineering, and received a M.Sc. in Management of Technology from the university's Graduate School of Business.
Jixun ranked 35th on The Forbes Midas List in 2015, and has been recognized by Forbes China as one of the "Best Venture Capitalists" every year since 2006. Jixun was recognized as one of the Top 10 Venture Capitalists by Zero2IPO, and was named "VC Professional of the Year" by the Asia Venture Capital Journal.