Description
Thank you,
Eagles Communications
Science and modern culture have no answer to certain key questions.
Why is there something rather than nothing?
Why are we humans here?
How can we find purpose and meaning in life?
Author Philip Yancey will present the biblical view, a grand overview of the 'plot' of all of history. What is God up to? Why does God seem to act in such slow and strange ways? What is the point of this planet and where is it headed?
Join us Friday, July 26, 2019, 7-9 pm at Suntec Singapore Hall 405 - 406.
Admission by Registration*. Book your seats now!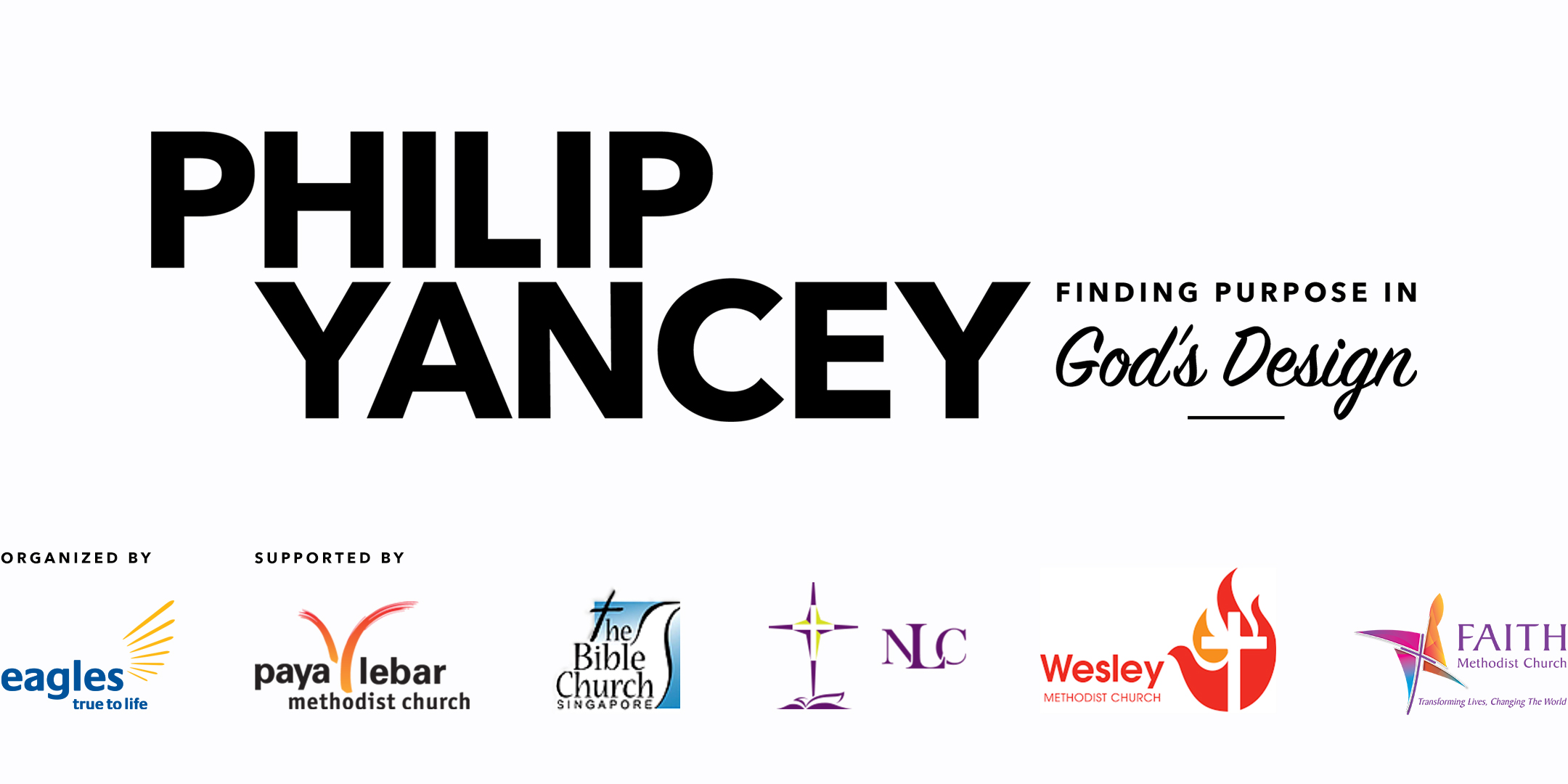 *As this is a highly popular event, please key in your name and e-mail address once only.
If you are signing up for your friends, please register using their names and e-mail addresses.
Duplicate e-mails will not be entertained.

Thank you for your kind understanding in ensuring that everyone has a pleasant event experience.