Phillip Capital's 7th Annual Trading Asia Symposium

Tuesday, October 29, 2019 from 9:00 AM to 2:00 PM (CDT)
Event Details
PhillipCapital Group is proud to present its 7th Annual Trading Asia Symposium.

We, the World.
 
One year in, the trade war between the US and China continues, and questions remain regarding the full impact on the markets. The world has not collapsed, but what will happen to interest rates in the long term? What will happen to the American and Chinese economies? What will the effect be for Asia and the world derivatives market? As trends continue toward polarizing worldviews and governments and a lull in the world economy, the key question to ask as traders is: Where are trading opportunities available right now?
 
Distinguished speaker Dr. Richard Sandor will provide insights into the impact of Asia on the world economy.  Our panels of speakers from the major Asia-focused exchanges (SGX,  HKEX, JPX, KRX, NSE, TAIFEX) and Avelacom will discuss their key developments and challenges on the Asian derivatives front.
 
Do join us at our 7th Annual Trading Asia Symposium to glean insights into the Asian trading landscape beyond 2019!
Agenda:
09.00am: Event Registration/ Coffee Networking
09.30am: Opening Address (Lynette Lim, Co-CEO, PhillipCapital Inc)
09.50am: Interest Rates and the impact in Asia (Richard Sandor, Chairman of AFX)
10.10am: Asia Focus: Trading Opportunities in India (Vineet Bhanagar, CEO, PhillipCapital India)
10.30am: The Development of Asian Exchanges: What  the future holds? (HKEX, JPX, NSE)
11.05am: Q & A (Slido)
11.15am: Industry Insights: Key Developments, Trends & Opportunities in Asia (KRX, Avelacom, SGX, TAIFEX)
11.50am: Q & A (Slido)
12.00pm: Token of Appreciation Gift (Sponsors)
12.15pm: Raffle Draw
12.25pm: Lunch and Networking

Panel Discussions Topics:
(I) The Development of Asian Exchanges: What the future holds 
Asian Futures Exchanges have seen major developments in structure and in their core competencies. Fresh inclusions in the product line-up along with enhanced capabilities in IT infrastructure have led to exciting developments in the trading landscape for Asia.

With Asian markets becoming more efficient, how can industry players take advantage of the latest developments? Join our distinguished panelists as they share key insights on Asian Derivatives from an exchange perspective.
(ii) Industry Insights: Key Developments, Trends & Opportunities
Asia is the fastest growing economic region with a projected growth rate of 4.8% (YoY) in 2019. Two thirds of global growth are accounted for by Asian economies (OECD). The region though facing macroeconomic challenges from flagging global growth and heightened geopolitical tensions., will remain a growth leader for the foreseeable future.
With trading volumes expected to grow rapidly, how can market participants harness technological developments and take advantage of trading oppurtunities in Asia? Do join our distinguished panelists as they share on Key Developments, Trends & Opportunities in Asia beyond 2019!
This symposium is made possible by the support of sponsors and supporting partners.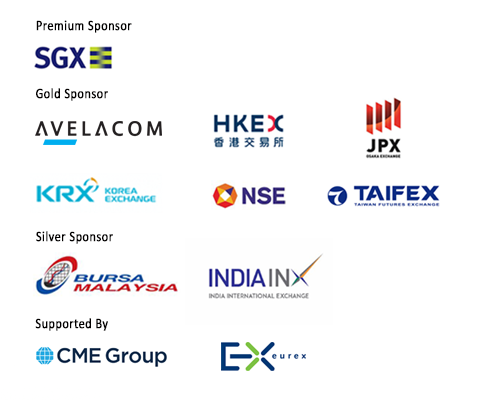 When & Where

W Chicago - City Center
172 W Adams St, Chicago,
IL 60603, United States
Chicago, IL 60603


Tuesday, October 29, 2019 from 9:00 AM to 2:00 PM (CDT)
Add to my calendar
Organizer
A member of PhillipCapital, our mission is to help clients achieve financial success in the derivatives markets. Established in 1983, Phillip Futures bring Global Markets closer to you with over 30 years of experience in derivatives and currency brokering.

Attend our FREE weekly seminars!
We cover Introduction to Futures & Forex Trading, Technical & Fundamental analyses and market overview & trends, presented by our many experienced consultants in interactive sharing sessions and informative Q & As.
Register for your free seminars here

Why Phillip Futures?
Direct access to more than 23 global exchanges.

Dedicated team of professionals providing quality brokering and hedging services

Wide

product range 

in equity index

 futures, foreign exchange, energy, metals, options and commodity futures.

One of Singapore's top local brokerages and consistently ranked among top most active SGX-DT members.