Description
2017 kicked off with exuberance over the Trump reflation trade, matched by angst over the EU's with looming elections and the populist wave. Over in Singapore, the outlook was tepid, at best. Consensus expectations for GDP in 2017 was a sombre 1% - 2%. This was warranted as most indicators were languishing. The cyclical uplift for Singapore is well and underway. We are enjoying the best growth rates in five years. For investors, the crucial question is the longevity of this expansion. We used several indicators to give us a peek into the near-term.
Join us for a review of what happened in the various sectors in 2017 and our outlook for 2018. During the seminar, Phillip Research Team will also present the Phillip Absolute 10 – our top 10 picks for dividend yield, earnings growth, and re-rating plays.
27 January 2018 (Sat): 9.00am - 11.00am
This seminar is exclusive to Phillip Securities clients.
---
The seminar will be presented by the Head of Research - Paul Chew, and his team of analysts from Phillip Securities Research.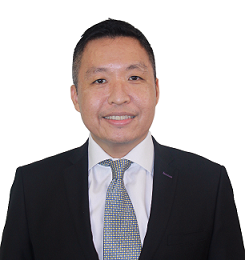 Paul has almost 20 years of experience as a fund manager and sell-side analyst. During his time as fund manager, he has managed multiple funds and mandates including capital guaranteed, dividend income, renewable energy, single country and regionally focused funds. He graduated from Monash University and had completed both his Chartered Financial Analyst and Australian CPA programme.