Event Information
Location
Ochre @ Orchard Central
181 Orchard Rd #11-02/03
Orchard Central
Singapore, 238896
Singapore
Description
Synopsis
NOT interested in investments? Do you want to have financial indepedence? Then this is the workshop for you!

When it comes to money, most people think that it is best to save and leave it in the bank. However, with inflation and increasing costs of living, more are seeing the need to invest their money in order to see it grow.
The concept of 'investments' is a scary one for most women - especially to those unfamiliar with the various products. In this interactive workshop, we will break it down to simple terms where it will be easy to understand. You will also learn how to set financial goals and craft a personal plan on how to reach it.
Come join us if you're starting to explore investing or recommend your female friends who are new to investments to attend!
Those who attend will get a goodie bag worth $96 with the following items:
Shoe bag

Beauty pack from Beaute Spring
Blueberry Hand Essence

Body Cleanser

Decorative Eyelashes

Various cosmetic samples

Discount voucher

$50 Profiters International Wine voucher

Schedule
12.30pm Lunch, networking & wine appreciation
1.15pm Workshop Begins
What makes you feel fulfilled and the concept of financial freedom

Setting financial goals

Why invest? Concept of diminishing returns


Low risk vs High risk profile

Introduction to Shares Builder Plan

Introduction to stocks trading

How much to allocate for investments?

2.00pm Investing in food knowledge - how to pair wines with food
Profiters International

2.30pm Making your portfolio work harder
Why leverage can help increase portfolio Returns on Investment (ROI)

Increase passive portfolio yield through Shares Borrowing & Lending

Planning your investments to reach your financial goals

3.45pm Discussion with 2 female Trading Representatives on their background and investment ideas
4.00pm Q&A

4.30pm End
Account Opening Promotion
Open an account during the workshop and enjoy the following worth $80!
1-day Technical Analysis Workshop

1-month ChartWhiz access

1-month Trend Forecast Report

1 Phillip CFD 10th Anniversary Umbrella

Speakers & Facilitators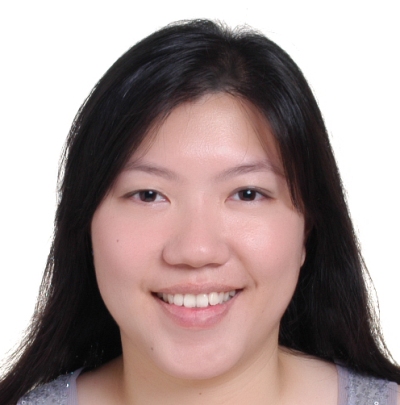 Main Faciliator:
Ms. Melissa Fann graduated from the National University of Singapore with a Bachelor Degree (Honours), majoring in Japanese Studies. She currently heads the Marketing team in CFD where she creates and implements marketing strategies and promotional campaigns. She specialises in the organisation of educational seminars and conferences, working closely with and bringing renowned international speakers to Singapore.
Melissa also contributes to PhillipCapital's Market Watch online broadcast programme, is a regular speaker for Phillip CFD's Educational Programme and has previously presented at joint seminars with ChartNexus. In addition, Melissa regularly writes articles and Press Releases for Phillip CFD. Prior to joining Phillip Securities in 2010, Melissa has worked in Investment Banks and brings that experience to her current role.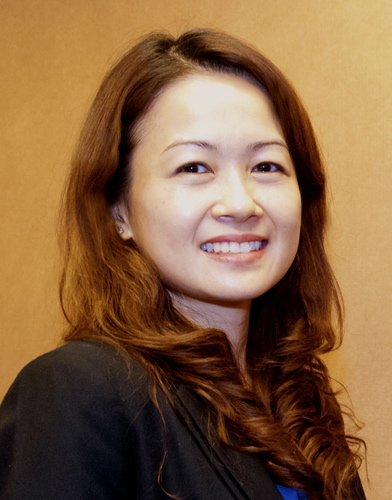 Facilitator:
Ellain Tan is a CFA, CFPTM and has a Master in Applied Finance from Macquarie University. She has been a Financial Services Consultant with Phillip Securities for the last 10 years and holds multiple licenses – Trading Representative, Financial Advisory and Futures. Prior to joining Phillip Securities, she had worked in an audit firm and a foreign bank.
She spearheads a team of 3 trading representatives to support her client's trading and investment needs by remaining contactable at all times. Her team feeds her clients with daily research reports which are promptly sent and current so as to keep her clients abreast of the equity market development.
As an advocate of self-mastery and empowerment, she seeks and organises seminars/workshops on investment, such as Fundamental and Technical Analysis by highly experienced and qualified professionals for her clients so as to level up their investment knowledge and skills. On request, she would run through the 101 of investing for beginners, and this includes execution of trades with more versatile tools such as Advance orders and Stop Limit order.
She deems stocks investing as a journey that one cannot stop learning. She enjoys studying into the fundamental of companies to identify value and healthy stocks and would also employ charting tools to time her entry/exit for her investment. She believes that the goal of investing is to be able accumulate wealth over time so as to achieve financial freedom. To begin investing, it is important to understand oneself – risk profiling, whether you're risk adverse, moderate or aggressive. For risk-adverse investors, traditional safe haven like fixed deposit and government bonds would be appropriate, while aggressive investors can looks towards allocating more assets to high yield bonds, stocks, and leverage product such as CFD for long and short trades.
Sponsored By: Supported By:
Date and time
Location
Ochre @ Orchard Central
181 Orchard Rd #11-02/03
Orchard Central
Singapore, 238896
Singapore